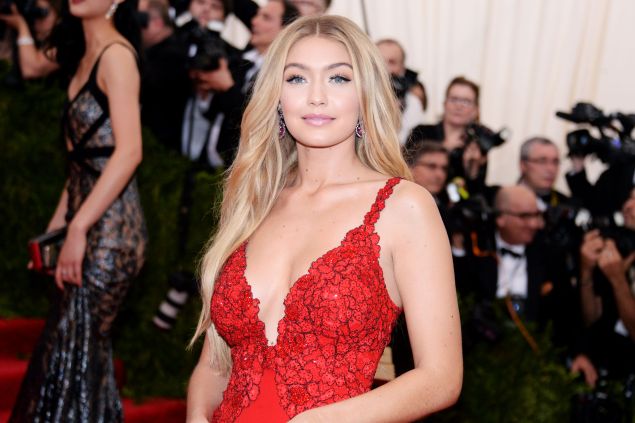 Sometimes, bad things can happen even to really pretty people who are able to afford $2 million Nolita apartments before they turn twenty.
Like last July, when model Gigi Hadid was allegedly the victim of a stalking incident, when a homeless man managed to get past the 24-hour doorman in her über-trendy condo at 250 Bowery. That seemed to do it for Ms. Hadid, who shortly after listed the two-bedroom, two-bathroom, and sold it for $2.3 million to 50NYU Inc.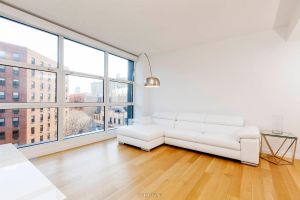 Jealousy ensued when we assumed that the ingenious name the owner chose meant that an unbelievably lucky NYU student would be living as the Victoria's Secret model did, but a month after closing, the new owner has now listed the 935-square-foot pad as a $10,000 a month rental, with Town Residential Jill Carmac.
But then again, the unit is being offered, fully furnished, under rather specific terms in respect to the times of the lease—it is available from January to August. Perhaps this is some type of graduation present for a graduation NYU student, or (cue more envy), for an incoming freshman.
We do hope that the current listing isn't displaying what the apartment will look like fully furnished, as it appears to be a tad…bare. But who knows, perhaps the whole minimalist aesthetic is very in style at the moment, though we do think that the current décor of the unit takes it a bit far.
And per the listing photos, it looks like at least one remnant of Ms. Hadid's presence in the apartment is still there—the same shower curtain is hanging in the bathroom as was in the photos when Ms. Hadid was attempting to unload the condo. This doesn't seem like the most hygienic choice, so we're hoping that it's just (odd) staging, or that maybe the new owner found Ms. Hadid's shower curtain to simply be so stylish that she bought an identical one. Maybe.