It was the kind of call you get only when you lose a loved one, and that indeed was what David Bowie was to me.
The loss of a public figure has only impacted me with the force of overcoming the death of a family member three times. The first was George Harrison. The second was Adam Yauch. The third is David Bowie. Since I was in the second grade, entranced by the strange clown on the salmon-colored beach in the "Ashes to Ashes" video airing on the newly launched Music Television network, the Thin White Duke has played such a crucial role in shaping how I listen to music and my ability to appreciate the art of making rock 'n roll more than any other artist in my collection.
'His death was no different from his life—a work of art.'—Tony Visconti
Without Bowie, I would have never arrived at Brian Eno, Can, Kraftwerk, Cluster, Roxy Music, T.Rex, Mott the Hoople, Bjork, Stevie Ray Vaughan, Japan, Iggy Pop, The Smiths, Echo and the Bunnymen, Pulp, Nile Rodgers, Pat Metheny, Lester Bowie, David Sanborn, Durutti Column, Nick Cave and the Bad Seeds, Robert Fripp, Adrian Belew, Philip Glass and, most recently, a greater appreciation for the original material of Donny McCaslin, Mark Guiliana, Ben Monder, Jason Lindner and Tim Lefebvre.
Meanwhile, his work in film, be it as the enigmatic Goblin King in Labyrinth or as Pontius Pilate in The Last Temptation of Christ, or as Andy Warhol in Basquiat or in perhaps his finest cinematic role as Nikola Tesla in The Prestige, provided an equal source of education and inspiration. (I still have yet to see The Man Who Fell to Earth, and that's on me.) I was also a very big fan of the last 20 years of his recorded output, especially 1995's Outside, Bowie's final collaboration with longtime friend and producer Brian Eno who, in a written statement released the morning of the news, stated the two men were in talks of perhaps revisiting this underrated industrial-noir classic that put them both back on the map in the mid-'90s.
And it is Outside that I am reminded of most over these last four or five days I've had to ingest the seven compositions that comprise Blackstar, especially in the way by which this ensemble—led by Bowie and his longtime producer Tony Visconti—just immerse themselves in the kind of Aphex Twin-inspired electronic explorations McCaslin and company have been making their calling card over the last few years. In an interview on New Jersey listener-supported FM station WBGO, Lindner even suggested the album possesses ties to 1997's Earthling, which found Bowie relishing in the drum-and-bass and jungle sounds of the post-rave era.
READ THIS: This Is Why You Couldn't Get Tickets for the Radiohead Concert at MSG
Jazz was omnipresent throughout the majority of Bowie's life, having picked up the saxophone at an early age and peppered his own works with the modal cool of his distinct style of playing. His older half-brother Terry Burns, whose suicide informs the singer's 1993 single "Jump They Say," famously schooled his young sibling on the gospels of Bird, Coltrane and Mingus. And the fact that he knowingly recorded this album as a final artistic statement with a group of jazz musicians pushing the genre itself deeper and deeper into the 21st century is perhaps his greatest gift back to the genre—Blackstar is surely positioned to rekindle the relationship between jazz and rock in the same way Kendrick Lamar's To Pimp A Butterfly reunited the craft with hip-hop.
Perhaps it was by design that Bowie walked into the 55 Bar to go see the Donny McCaslin Quartet. After all, according to Visconti, while it was recently revealed that he and Bowie were talking about a follow-up to Blackstar, the prophetic finality in the lyrics to songs like "Lazarus"—especially when coupled with that video…that video—and the record's beautiful closing number "I Can't Give Anything Away" display a truth that can only be found in one's heart of hearts.
[youtube https://www.youtube.com/watch?v=y-JqH1M4Ya8&w=560&h=315]
"His death was no different from his life – a work of Art," Visconti professed on Facebook in a statement the morning of Bowie's passing. "He made Blackstar for us, his parting gift. I knew for a year this was the way it would be."
Originally this space was to be occupied by a Q&A with all five brilliant jazz musicians who helped David Bowie, seemingly unbeknownst to them, craft his last goodbye to Planet Earth: The challenging, satisfying and uncompromising Blackstar.
Unfortunately, the news of the English rock legend's passing from a long, quiet battle with liver cancer just two days after his 69th birthday came mere hours before I was to speak with drummer Mark Guiliana and keyboardist Jason Lindner about their experiences creating what many are considering a masterpiece on par with Hunky Dory, The Rise and Fall of Ziggy Stardust and the Spiders from Mars, Low and Let's Dance. Understandably, both men cancelled. However, both bassist Tim Lefebvre and guitarist Ben Monder agreed to talk. I am eternally grateful to both men, as well as the amazing McCaslin whom I had spoken with the night before Blackstar's release date, to offer the Observer these touching and funny memories of working with The Man Who Fell to Earth and made the whole world cry when he was called back up to the sky.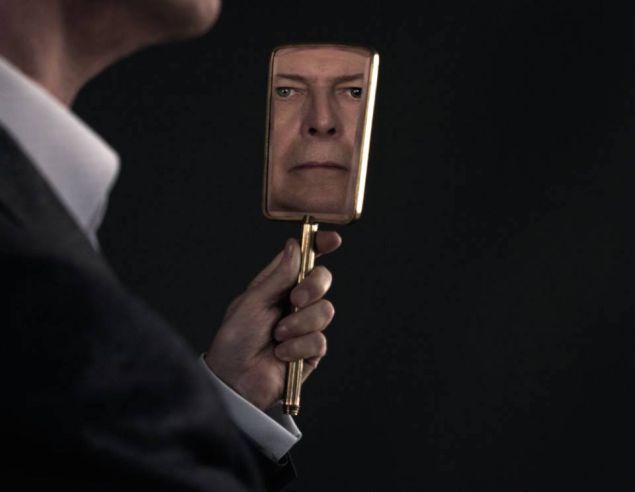 It must have really been a special feeling when you first heard that David Bowie was a fan of your music. The Donny McCaslin Quartet definitely has a unique sound entirely its own.
Donny McCaslin: It definitely was. In terms of direction, I give a lot of credit to David Binney. Actually, he was the one who told me, "Man, you should do a more electric record," which is when we made Perpetual Motion. He also suggested I work with Tim and Mark, and he was feeding me things to listen to. He'd be like, "Man, check out this Skrillex or the new Venetian Snares." Then I began checking out what Mark was listening to and the kind of beat music he makes. So by the time David Bowie came to work with Maria Schneider and asked to use her orchestra, which we were all in, for "Sue" back in July in 2014, I had a head full of all this music. And it was during that same summer he had come to see us at the 55 Bar and then reached out to me about doing something else.
'The demos that he made were really strong. The song forms on the demos were pretty much the same thing you hear on the record.'
Donny, what were your thoughts about David as a saxophone player?
McCaslin: Oh I dig it. We were talking about "Sue." You know, the song that's the b-side to "Sue" was "Tis A Pity She Was A Whore," and that original version of the song—in demo form—was David. He had played all of the instruments, and that was him on sax. And I really loved his sax playing on that song, it was really soulful.
Tim Lefebvre: "Tis A Pity She Was A Whore" is pretty experimental as well. I think it's a really, really good sign for music how out there that song is; he's like, "I don't care. This is what I'm hearing." And you can hear him on the track how excited about it he is; he even yells at the end of it [laughs].
McCaslin: The demos that he made were really strong. The song forms on the demos were pretty much the same thing you hear on the record. It's not like it was just a little two-bar sketch and we sat and worked on the tune for a whole day. These songs were all essentially in place before we started recording. And within their parameters, we were starting from what we heard on the demos. But his vibe was very open and collaborative. I remember him just encouraging us to just go for it and telling Mark if he wanted to do any odd-time things to just go with it. That was the spirit in the room, very positive and also he was entrusting us with his music, which was an absolute honor.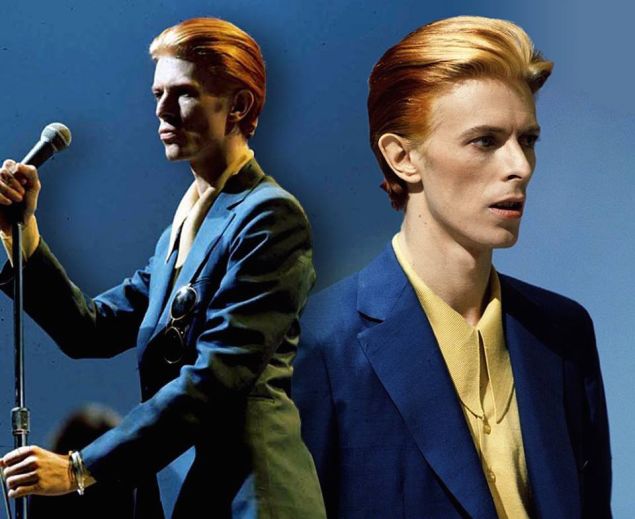 Donny, your sax playing on Blackstar is very reminiscent of Dick Parry from Pink Floyd or even, in certain aspects, Andy Mackay of Roxy Music. Is that what were you aiming for?
McCaslin: Honestly, what I was thinking was more about trying to just immerse myself in these songs. My process was figuring the deeper I got into these songs, the freer I was in the sessions to express myself. So before the sessions, I listened to the demos a lot, and when we were playing I was just trying to play from the spirit of those songs and also reacting to David's vocals, which were really passionate and really compelling. He was tracked with us live. And so we were already a band and the four of us have played on the road a lot together, but even still he was such a strong and inspiring presence to us in the room. It was so natural.
Lefebvre: This is where David and Tony were smart, because he made it less tricky to try and acquire studio chemistry. He hired Donny's whole band. We walked in and we all already knew how to play together. So for David, there was no work involved in trying to establish a groove, because it was already there.
'[Recording with David Bowie] was a great time and always really fun. It's hard to put into words, it was such an inspiring experience.'
How much improvising went on in the studio in that regard for you guys?
Lefebvre: Mark and I have done a lot of live drum 'n bass through the years. And in "Sue," they let us go into that world for a second in a few spots. But a lot of the stuff was pretty meticulously demoed out, so there wasn't a whole lot of room for improvising. And if we did take liberties, it was much more song-oriented. Like "Dollar Days," for instance, was not demoed out. He taught us that right in the studio. So we had to put on our pop hats and try to figure out that song. To me, it's pretty stunning how it came out, on all parts.
Monder: The record has kind of been pitched as "David Bowie hires a jazz quintet," but it's not really that at all. It's not a jazz record in the slightest. And all of those guys, they're really versatile and I think their rock playing is as strong as any other aspect of their playing. They're known as improvising musicians, and they're known within the jazz umbrella more than anything else. But I think the songs really brought out their strengths as rock musicians here. And in terms of us coming up with our own parts, David and Tony gave us a lot of freedom there.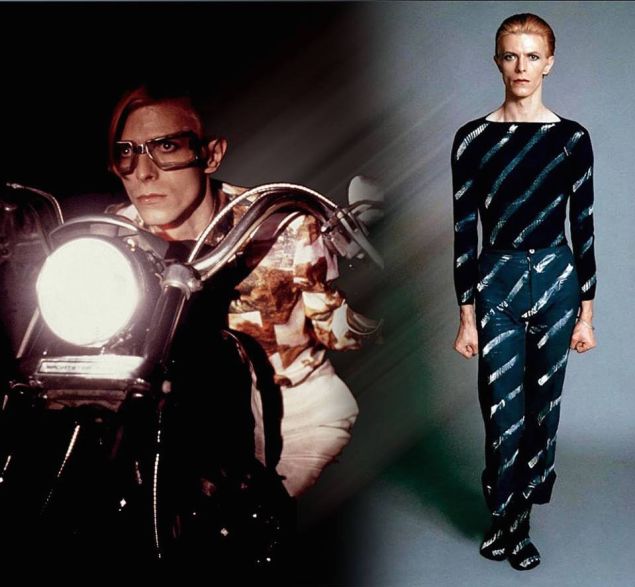 What was your favorite moment on the album?
Lefebvre: There's a couple, actually, that still completely blow my mind. Just from how I play the bass, the second two-thirds of "Blackstar," when it goes from the middle section out, I had fun playing that.
Monder: "Blackstar." I'm pretty sure that was the first take. I remember David saying, "Well, why don't you just naturally dissolve it and it will go into this other part," which we had recorded right after. And that first time we tried to dissolve it, that's what appears on the record.
'His vibe was very open and collaborative. I remember him just encouraging us to just go for it…'
McCaslin: In terms of how "Blackstar" was put together, we recorded it in two halves. From what I remember, I think David always knew it was going to be one song, but we recorded it in two different sections. I didn't know it was going to be sax on the first half and flute on the second. What happened was that flute solo at the end was something I had added on an overdub day when I was there just overdubbing flute parts, so that came a little bit later in the process. It was really cool they included it.
Lefebvre: I also really love the tag outs we did on "Girl Loves Me." I love that song so much. The end of "Dollar Days" as well, right when things get real colorful. Actually, all of "Dollar Days" blows my mind. You can really feel him in those songs.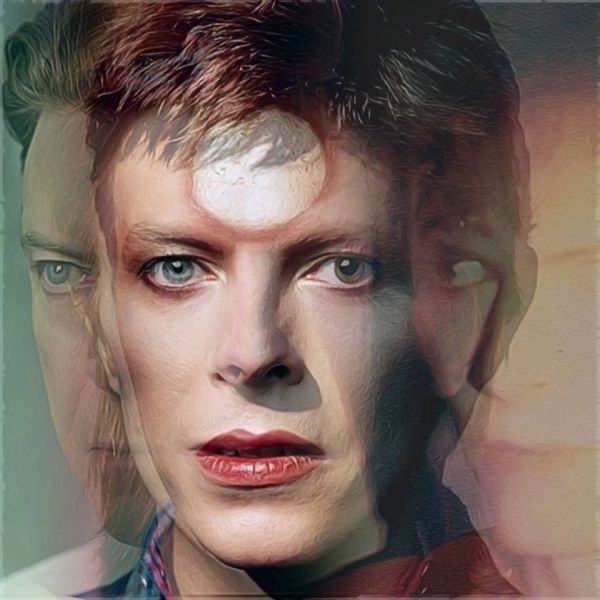 It must have been fun to play these songs and to interact with David.
McCaslin: It was tremendous. I felt like just all the tunes to me were really strong, and getting inside them was just thrilling. Yeah, when I had my moments of soloing, it was a great time and always really fun. It's hard to put into words, it was such an inspiring experience. And I loved the music, and when we were making it, it felt really good. It was emotional and it sounded so great, and it was us.
We had finished tracking in March, and I hadn't really heard it until recently. It's neat to hear what David and Tony did and how they put all the pieces together with all the elements that they used. One thing that stands out to me is what we did—me, Tim, Mark and Jason—we do in fact do a lot of improvisation and we always feed off each other. It's just this constant conversation, and that's where we try to find the magic with the music we're playing, be it my tunes or Bowie's songs. That's such a part of the whole jazz thing, right? The interaction and the storytelling you create as a band. And then David was right in there doing that, too, and I felt like that was really captured in the finished product, and I think that's really special.
'[The song] "Blackstar"…I'm pretty sure that was the first take.'
It's not like it was this pre-programmed whatever. We were playing live, and we're playing off each other. You can hear the interaction and you can hear the spirit of the communication in these fantastic songs. And David, he's singing his tail off, and hearing it all together was really a thrill to me.
Monder: One of my favorite clips of his on YouTube is this acoustic performance of "Dead Man Walking." It's just him and Reeves Gabrels on acoustic guitars. And if you've heard the original version on Earthling, it's like this extreme electronica cut. But it sounds so amazing stripped down like that, and the main guitar part was this riff Jimmy Page had taught him in the '60s. It's such a beautiful song, and this acoustic version is really striking. I remember hearing it on the radio years ago.
I don't think it's ever been recorded, but I think some station like WFUV or something played it on air and I didn't even know who it was at first. So I decided I needed to learn it, so I was trying to learn it off the YouTube clip, but I wasn't sure about the tuning of it. So I went to David and said, "Hey David, you gotta show me this," and I started playing it for him. He got a kick out of that, me wanting to learn this obscure version of the song.
[youtube https://www.youtube.com/watch?v=kszLwBaC4Sw&w=560&h=315]
David Bowie was a famously funny man. There must have been a lot of laughs in the studio…
Lefebvre: He was such a great dude. You couldn't find a better guy. I was into the movie Snatch around the time we were recording. And I would try to make him laugh by quoting the film, and he would just kick my ass.
Did he talk like a Pikey?
Lefebvre: Oh yeah. He had that stuff down, it was incredible. You could see why he was such a great actor, for real.
Monder: I remember us watching this thing…somebody did a series of music videos without the music. Somebody did one of those for the video he did with Mick Jagger for "Dancing in the Streets." But there's no music, there's just footsteps and grunts and burps and stuff like that. He thought that was hilarious and would just have us watch the whole thing.
Lefebvre: My brother recently shared this story on his Facebook page. Before we went down to the recording studio, David sent me the demo for "Tis A Pity She Was A Whore," and the first line of it is, "Man, she punched me like a dude." And I was just laughing my ass off. It was so funny to hear David Bowie deliver a line like that. And I was like, "Matthew, check this out. It's mad funny [laughs]." It's just so funny.
I got a big kick out of that line, too!
Lefebvre: The thing is it actually came from a play he had read. David was super, super erudite, very well read. And a lot of the lyrics on Blackstar had these literary references of which I'm not aware. But they're all there, and they all have some sort of meaning behind them. It's crazy.