Winter in New York has started, as the past week's temperatures have made more than evident. For a heads up on what to pack swimsuit-wise if you are heading to warmer climates, take a glimpse at the key looks from last year's Miami SwimShow. The  week is the most comprehensive for the swim category and features runway shows as well as exhibitions. "For us, the runway is  a fun and exciting way to preview the line," Sabra Krock of swim retailer Everything But Water told the Observer over the phone. The etailer's brands include Mara Hoffman, Lisa Marie Fernandez and Marysia in stock. "But it certainly, in no way replaces the meetings and business we do at the trade shows. If the runway shows stopped, it really wouldn't affect the business we do because they are really all about the pageantry."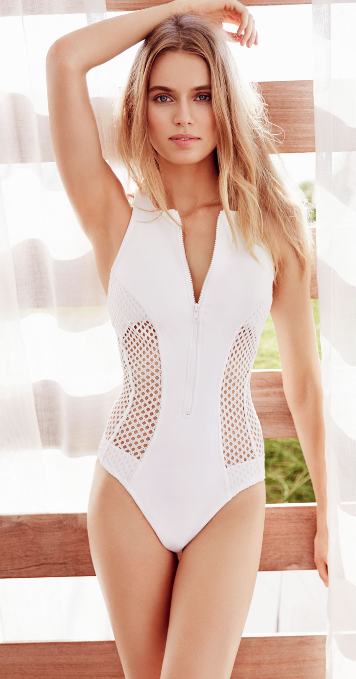 Swimwear is a trend driven business in terms of purchasing. Buyers and forecasters point to concepts starting with the couture runways which then trickle down into ready to wear and finally to swimwear. In apparel industry stalwarts such as Prada lead the trend cycle season after season, while swim designers stick to their own aesthetics. "People really look to swim brands for their signature styles," explained Shannon Follansbee, the director of online swim retailer and content hub Bikini.com. "It really isn't about the brand always translating that next trend into their suits. So for Mikoh, they are really associated with being strappy while Acacia is really about the crocheting. You see the seasonal colors pop up but they really stick to their own thing."
After taking in the shows and talking to both Krock and Follansbee, here were the major trends set to hit beaches this year and pieces you should consider packing for your winter vacation.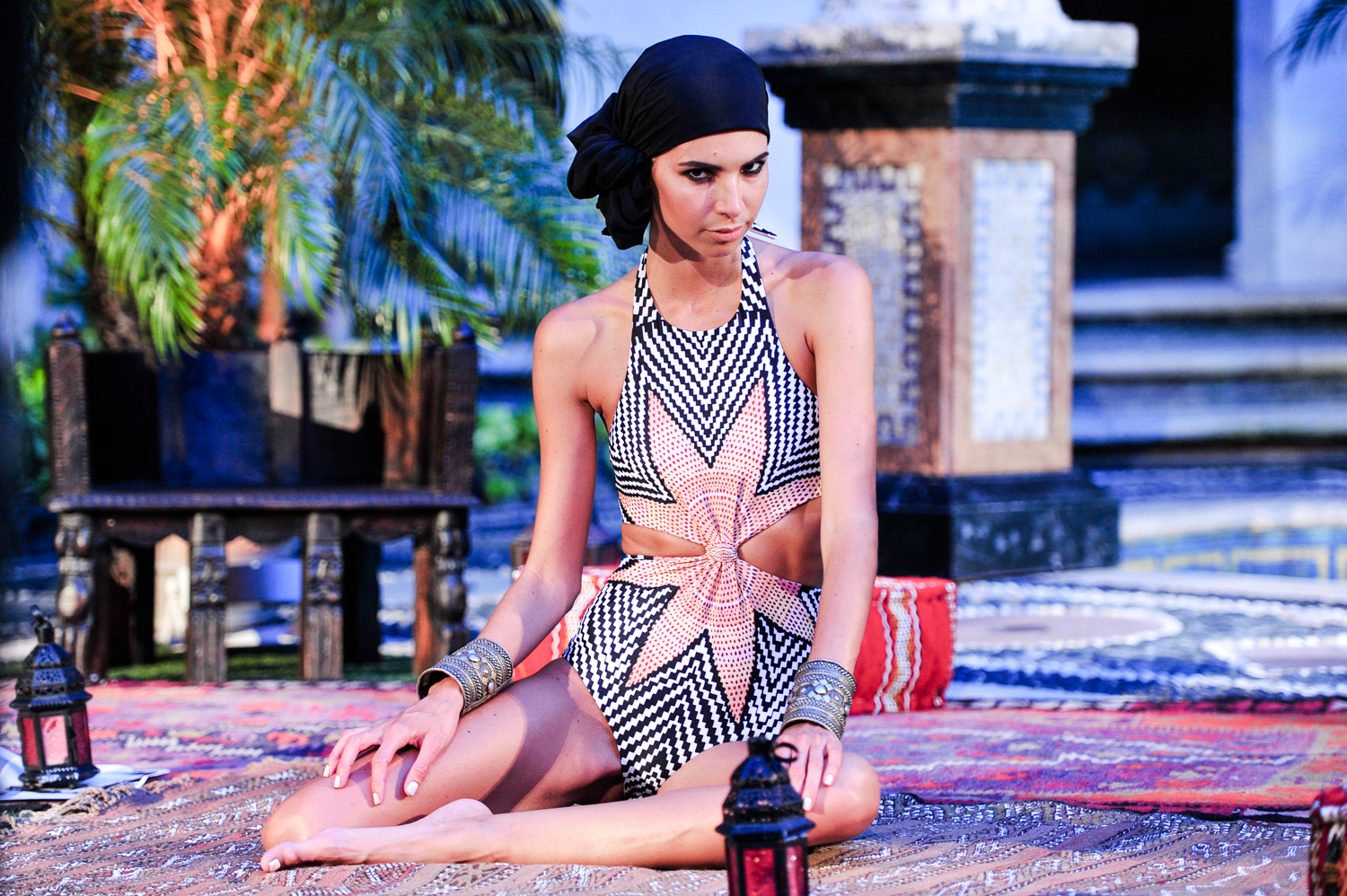 The Higher The Neck The Closer To God
Higher necklines are also hot. "This trend has been going on for a little while but we're just noticing it sort of pervasively now," said Krock. Anyone remember all of the rash guards from last season? "It used to be really just the more higher end designers that were doing it and now it's being done more wide spread in a way that the general consumer can really understand it." This year, the runways showed everything from printed halter tops at Mara Hoffman to a few high neck cage styles at Chromat. Australian brand Jewels + Grace showed a few one piece suits with high necks and thin sheer panels that were a stand out.
No Meshing Around
Mesh showed up on everything from suits to cover ups but was simply the latest iteration of a trend that's taken ahold of the fashion industry at large. "For several seasons we've been seeing this sort of athletic trend that has sort of really revolved around these scuba influences—we saw a lot of zip ups and neoprene." Krock told us. "The mesh that we're seeing right now is being done in a sporty way that's really an evolution of that trend." One of the strongest samplings of this was at the Nookie Beach showcase where the robe-like white cover-up was an instant winner, as was the white mesh dress, the designer sent down the runway. A tangential trend to this was in crocheted pieces of which Frankie's Bikinis was a part. Jason Wu and Robin Piccone have their own versions of the style.  
For new designers, check out New York-based brand Flagpole Swim as well as Hot as Hell, a line helmed by a designer who previously worked for Victoria's Secret and functioned as the chief design officer of GUESS.