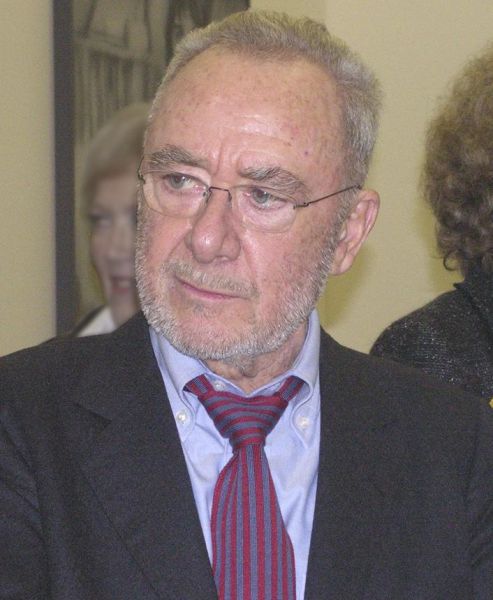 Gerhard Richter recently called his escalating secondary market prices "incomprehensible." Now, his painting Abstraktes Bild, 1990, is about to hit the auction block and we'll have a chance to see just how much more incomprehensible they can get.
Iranian super-collectors Eskandar and Fatima Maleki have put the work up for auction at Sotheby's  in their February 10 evening sale, and the prediction is that Mr. Richter could break his own record of $44.5 million (for a different Abstraktes Bild.)
The Malekis bought the painting in 1996 after the piece was shown in a solo exhibition of 100 paintings from the artist's personal collection, according to The Art Newspaper. Now, 20 years and many broken Richter records later, it is being unleashed onto an inflated international art market.
But a new record for Richter, which would be the fourth for him in just under five years, is far from a given.
Todd Levin, director of Levin Art Group, told the Observer that the estimate seems appropriate, but that "the market is in a different place than it was when Richter last broke his auction record in early 2015."
It's true, the market has certainly softened since that time, and there likely won't be as many sharks circling this Richter in February. Yet Mr. Levin did agree that this abstraction has all the hallmarks of a big seller.
"The abstract paintings Richter made between the late 80s and early 90s, broadly speaking, are the most sought after, and a lot of those works are already owned by major institutions," Mr. Levin said. "So if you want something from that period, you have a diminishing pool of quality products like this."
But with prices bloated to extremes that seem absurd even to Mr. Richter, collectors or dealers that buy and flip work over short spans probably won't see enough upside this time around.
"It's a very good painting," Mr. Levin added, "but I can't imagine the general buyer at that level is prepared to go [past the current record price] again. It will be tough to break the record, but impossible? No."