Move over Croatia and Slovakia, we're ready for something even newer. 2016 is the year of new wine producers hitting the restaurant scene. 
"Boundaries are being broken," Andre Compeyre, wine and beverage director of Midtown's Regency Bar & Grill told the Observer. "In the past," he said, "you'd find up and coming regions and countries(on the wine list) under the section 'others.' " Traditionally a section that varied wildly depending on the coup de coeur of the person who created it. Today, new producers are front and center.
Mr. Compeyre began pouring 2014 KRSMA Estates sauvignon blanc by the glass in November. Region: Hampi Hills, India ($12/glass $60/bottle). "Everyone tasting the wine is very positive," he said. "I suggest it to anyone willing to be adventurous."
We tried it and can say you don't have to be very adventurous because it's simply enjoyable. New Year's resolution: open your minds, and your decanters, to the globalization of wine.
"People associate wine with sun-dappled Tuscany or the lush Loire Valley," said Amanda Cohen, chef and owner of Dirt Candy on the Lower East Side. "They associate the Czech Republic with concrete apartment blocks and boiled cabbage. It's not fair, but it's reality."
But that hasn't stopped the popular chef from helping create demand. She added Dobrá Vinice's Cuvee Kambrium veltlin ryzlink sauvignon, a blend of Grüner Veltliner, Riesling and sauvignon blanc, to the restaurant's list this fall ($15 per glass; $60 per bottle). Region: Moravia, home to 96 percent of the Czech Republic's registered vineyards.
"There's a lot going on in this guy, some creaminess, a nice heft, a bit of honeydew, good minerality, so it holds its own with food," Ms. Cohen told the Observer. "Even better, it's a substantial white wine with a lot of character, perfect for winter."
Islands are also perfect for winter, as illustrated on social media by everyone you know. Which is just one reason to head to Boqueria (any of the NYC locations) to check out their new Las Islas wine list, with offerings from the Balearic and Canary Islands.
"They are totally unique and immediately attention-grabbing. It's Spain, but it's not," said Kieran Chavez, beverage manager, Boqueria restaurants. Every island has a unique microclimate—Gran Canaria, for example, has extreme winds, no vegetation and volcanic ash—but every wine from these islands has minerality and freshness, he said, noting maritime wind and sea air.
Customers are already embracing Frontón de Oro's Rosado, a 12.5 percent rosé ($14 per glass; $56 per bottle). Region: Gran Canaria, where vines were first introduced in the 15th century but things happened and it died off.  The island's resurrection of the centuries-old industry is recent.
And it's not the only ancient winemaking region in resurgence. Georgia, the former part of the Soviet Union, not the southern state, is another oldie. But, again, things happened (occupation, independence, civil unrest) and exportation to the West was limited, to say the least.
 "It is only recently that Georgia became peaceful enough to be able to regenerate its historical winemaking techniques and export its wines," said Pascaline Lepeltier, beverage director for Rouge Tomate. When the new restaurant in Chelsea opens later this year guests can expect as many as 15 Georgian wines on the list. Favorites include Chinuri (the varietal) from Kartli (the region) by Iago and Mtsvane (the varietal) from Kakheti (the region) by Niki Antadze. Both will be less than $45 per bottle.
"It makes total sense, in a context of relative wealth and economic dynamism compared to other areas of the world, that [New York City] wine connoisseurs and businesses are looking more at wine regions off the beaten track," said Ms. Lepeltier, noting widespread motivation to break through witheasier importation, more consistency and "better quality, motivation and involvement from the producers from non-iconic wine regions."
And as Mr. Chavez noted, there's less risk with so much available information. "We have more open access to understanding more of the world, more media [now]. It's so much easier to research wine," he said.
Scott Lefler, sommelier at Public, agrees. "This is the age of people wanting more information about things. It's fun. Wine is about chemistry, history, culture, geography or just that funny feeling." Get him going about Missouri wine if you have the chance (he has some at home). And ask him about Prohibition's impact on wine production in Missouri and Ohio, once the leading U.S. regions. "What would be around right now if the industry wasn't completely destroyed? How would U.S. wine have evolved?"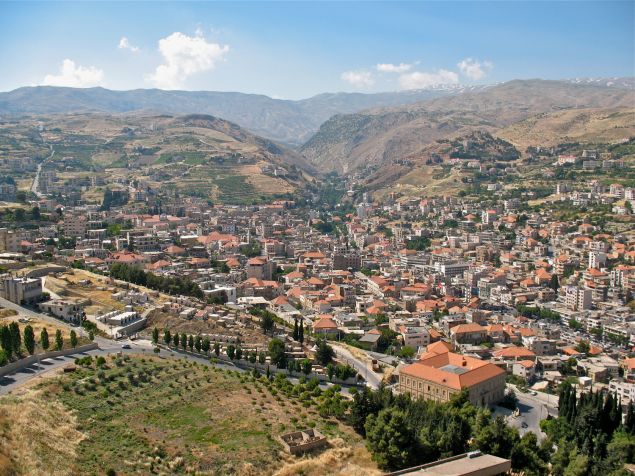 Mr. Lefler and others in the industry do lots of thinking and research before adding a wine to their list.
This year Le Bernardin wine director Aldo Sohm will consider wines from Turkey and China. "We love to explore new wine regions every year," he said. "It's really interesting to discover new wines from the 'non-classic' areas and taste different and less common varietals."
Following that lead, research can make you more open to trusting your guides. Wine ordering is a dialogue. Think of your favorite wine; come up with a few words to describe it; tell that friendly person whose job it is to enhance your meal.
"Demystifying wine is something restaurants always struggle with," said Mr. Chavez. But don't let discomfort (fear) prevent you from a greater experience. "I've heard of rioja, let's get that" should not be your strategy.
Sommeliers want to steer you to something you like. Trust them.
Uncommon wines, said Chris Lauber, general manager of Charlie Palmer at the Knick, could be ordered by a guest who wants to explore something new or because it's the right fit (personal preferences and price range). In December, he added Lebanon's Massaya, Blanc, Lebanon 2014 ($48 per bottle) to his list, which also includes Chateau Musar, Lebanon's first certified organic winery. Varietal: Obaideh and Merwah. Region: Bekaa Valley.
"It's one of the oldest wine regions of the world, with vines more than 100 years old," said Mr. Lauber, who is keen to stay relevant and diverse. Interestingly, his first taste of Lebanese wine was through his peers, not a salesman. "I had a chance to taste them randomly throughout the city over the last several months," he said.  
To put it in Mr. Lefler's words, regarding Musar's Bordeaux-inspired red blend, "It's easy to love. It's straight delicious."
Next time you're dining, try looking past the trad producers and make this the year you try something new.