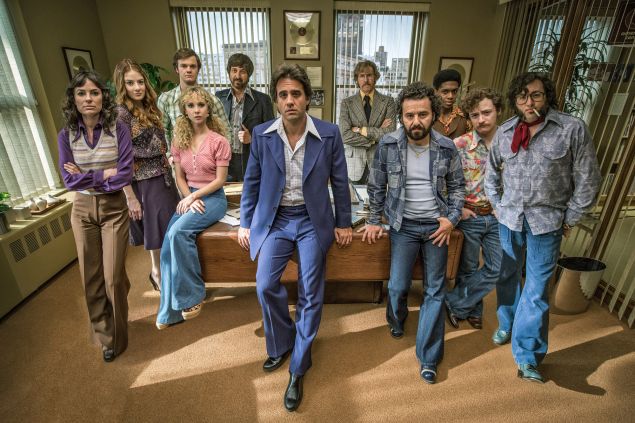 Even the unseasonably warm temperatures granted us by El Niño couldn't fill the long, dreary void that is the show-less time between Fall TV Season and Winter TV Season, in which we spend our Sunday nights pausing and rewinding the final frame of the Game of Thrones finale for hours, trying to decide whether or not Jon Snow's eyes turned purple.
But no more. The networks–cable, premium, streaming and otherwise–are beginning to roll out the mid-season established franchises and, better yet, debut new series for our viewing pleasure. Like all premiere seasons, Winter 2016 is filled with a lot of quality, a lot of clunkers, and a lot of question marks.
Here is your guide to the standout premieres of early 2016:
DC's Legends of Tomorrow (CW)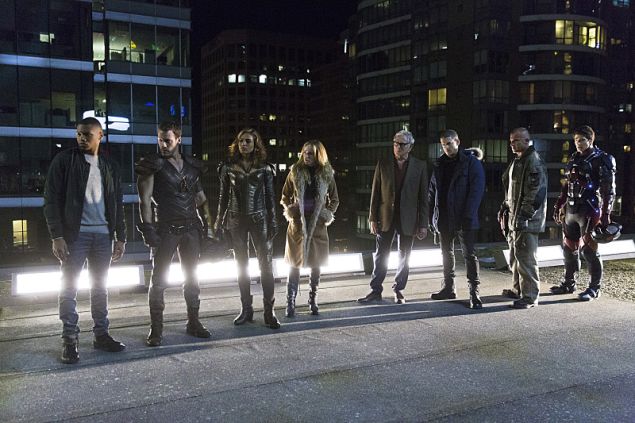 Premiere: January 21
If you can get past the clunky dialogue–especially in the opening 10 minutes, when CW treats the heftiness of changing the course of history with the bluntness of a sledgehammer–DC's small-screen super-hero team-up is some of the most fun you're going to have this season. Rip Hunter (Arthur Davill) travels through time itself with a rag-tag team of DC's not-so-finest (won't see Henry Cavill or Ben Affleck making an appearance here) to stop the immortal Vandal Savage (played by the amazingly named Casper Crump).
If nothing else, come for Dominic Purcell and Wentworth Miller's Heatwave and Captain Cold, respectively. Those two just get what a comic book-y performance should be. Pair that with and appearance from Stephen Amell's Green Arrow and a fight scene set to Captain & Tennille's "Love Will Keep Us Together," and you have yourself a good time.
Baskets (FX)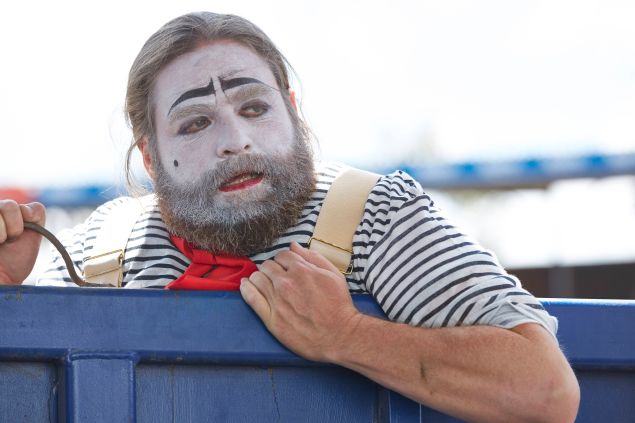 Premiere: January 21
Baskets is weird, man. Baskets is real weird. Even FX's president doesn't know what to make of Baskets. But, luckily, Baskets is also just funny enough to work. The half-hour comedy–co-created by Zach Galifianakis and Louis C.K.–sees Mr. Galifianakis play Chip Baskets, who within the first 30 minutes fails out of a Parisian clown (because he doesn't speak any French), and takes up a job as rodeo clown at a rodeo in Bakersfield, California.
I will say this: Louie Anderson is the best part of this show. If you haven't yet, don't even look up the reason why. Just watch.
The X-Files (FOX) 
Premiere: January 24
Not a new series, technically, but more of a homecoming. FOX's long-standing sci-fi staple The X-Files is back for a limited six-episode run, and while it may look like the show we know and love (both David Duchovny and Gillian Anderson return), this is a whole new beast.
The mini-series, at least in the first episode, is a perfect update of the original series for 2016, where thanks to the internet the conspiracy theorists seem to outweigh the skeptics. Although I may be biased–the first time I watched the premiere it was in a crowded hall at New York Comic Con. You have to reallllllly suck to not get that crowd cheering.
Lucifer (FOX)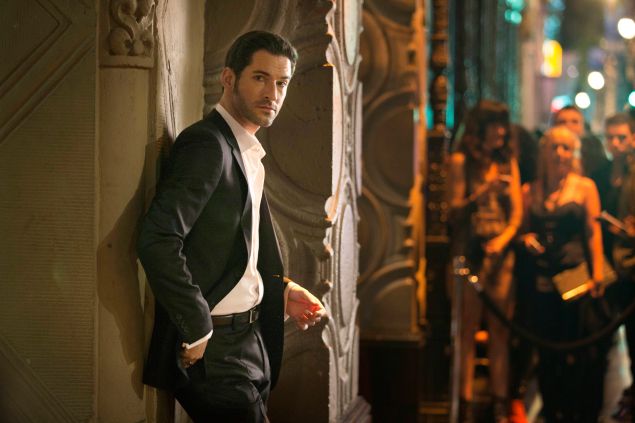 Premiere: January 25
Based loosely on characters created by Neil Gaiman (and I guess even more loosely on characters created by, uh, The Bible), Lucifer finds Satan himself, bored with running the underworld, running a night club in Los Angeles. It's….okay. It shares a number of identical hang-ups with NBC's quickly cancelled Constantine, another ill-advised adaption of a dark Vertigo comic by a broadcast network. There's a lot of faux-coolness here; strip clubs where everyone has clothes on, a lot of snarky jokes met with "Oh you're just the devil," etc etc.
But, like Constantine, Lucifer's brightest spot is in its lead. Tom Ellis is pitch-perfect as the fallen angel, but can't quite charm his way into Heaven (aka my DVR).
Outsiders (WGN America) 
Premieres: January 26
It's hard to tell how Outsiders–much like the feral clan at its core–wants to be seen. The premise, and some of the performances, is a little, I don't know, silly? The local government of a small Kentucky town looks to evict the Farrell clan–a family living off-the-grid in the Appalachian wilderness for 200 years–from their land. It's sometimes ridiculous but, at times, ridiculously entertaining. David Morse (The Green Mile, True Detective) is there through it all to give it some genuine emotional weight.
All in all, this show contains ATV jousting, which is worth at least a passing interest.
The People vs. OJ Simpson: American Crime Story (FX)
Premiere: February 2
One has to assume that a Ryan Murphy-produced take on the O.J. Simpson murder trial, featuring the likes of John Travolta as Robert Shapiro, David Schwimmer as Robert Kardashian, and Cuba Gooding Jr. as The Juice himself could only be a trainwreck or a surprising, massive success. Well, surprise! The cast is the highlight here, with special nods toward Sarah Paulson's Marcia Clark and, shockingly, Mr. Travolta's portrayal of Shapiro, which is just enough parts measured and absurd to be a scene-stealer.
Vinyl (HBO)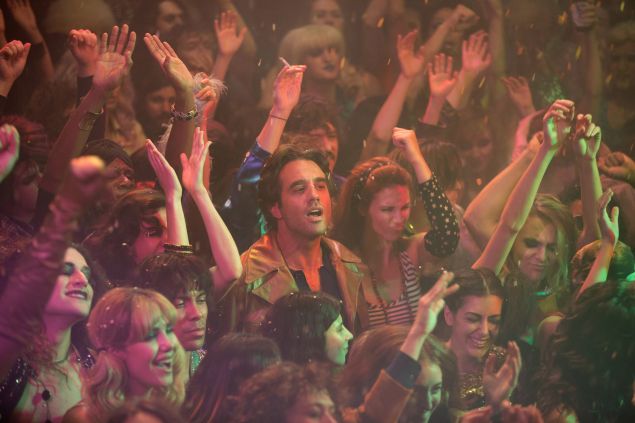 Premiere: February 14
A roller-coaster ride though the drug-and-sex-fueled music industry of the 1970s starring Bobby Cannavale, featuring Olivia Wilde and Ray Romano's fanastic beard, and executive-produced by Martin Scorsese, Terence Winter, and Mick Jagger? Like I'm not going to recommend you watch this.
11/22/63 (Hulu)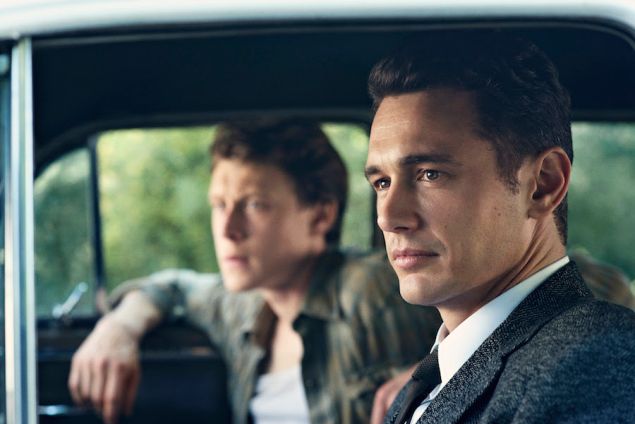 Premiere: February 15
Is 2016 the year Hulu establishes itself as an original content creator, much like Amazon did in early 2015? Well, where Amazon had Transparent, Hulu is hitching its wagon to 11/22/63, adapted from the Stephen King novel of the same name. James Franco stars as Frank Epping, a high-school English teacher tasked with travelling back in time to stop the assassination of John F. Kennedy (as high-school English teachers do).
Also, points for the pure cheekiness of debuting on President's Day.
Love (Netflix)
Premiere: February 19
Is there room for both Love and Master of None on Netflix, two comedies from big-name creators concerned with the pitfalls and delights of modern dating? Judd Apatow hopes so. Love, starring Paul Rust and Gillian Jacobs is intriguing, at least, as all three of the director's past television creations (Freaks and Geeks, Undeclared, and GIRLS) have been critical claimed, little-watched productions turned cult classics.  Although the premise–an "unflinching, hilarious and excruciatingly honest take on modern relationships"–seems, at this point, well worn ground.
Notable Series with TBD 2016 Premieres
Atlanta (FX): A comedy set in the Atlanta rap scene, created by and starring the always-great Donald Glover.
The Get Down (Netflix): A coming of age story centered on a group of South Bronx teenagers living through the "transformation of 1970s New York City," which has already given us the greatest GIF in existence. 
Preacher (AMC): Comedy juggernauts Seth Rogen and Evan Goldberg (Superbad, Pineapple Express) turn their sights on writer Garth Ennis and artist Steve Dillon's twisted Vertigo series Preacher, the story of a small-town preacher hunting God himself.
Luke Cage (Netflix): Marvel's latest entry into its already-stellar Netflix slate. This round, the unbreakable Luke Cage, who damn near stole Jessica Jones' show right out from under her.