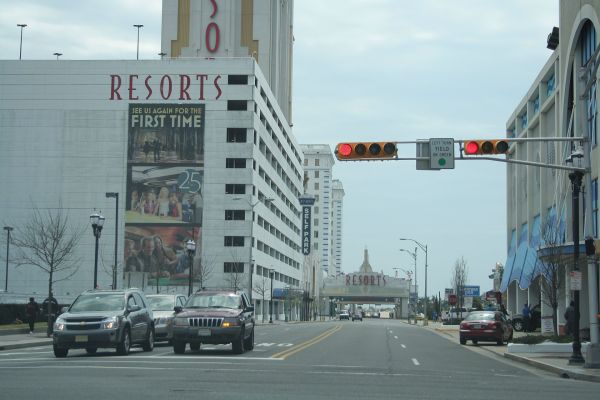 As the referendum to amend the state constitution and expand casino gaming into North Jersey continues to falter in Trenton, an unsettled gubernatorial field and long-standing regional divides are dominating the course of policy in New Jersey. With Governor Chris Christie staying mum on the negotiations in his absence, there is little hope that an authoritative third party will resolve the conflict between South Jersey's economic interests and the push for new casino revenue.
Rider University political scientist Ben Dworkin said that he believes the missing piece in all this may be Christie.
"If regional interests overwhelm the process so that no deal is reached by the deadline, then the state will lose more than any individual politician," said Dworkin. "Without that central person imbued with so much power, other powerful interests will try to forge ahead on their own. And that is much more difficult."
The deadline for getting a referendum on the ballot in 2016 with two simple majorities has effectively passed, without a compromise between Senate President Steve Sweeney (D-3) and Assembly Speaker Vince Prieto (D-32). To get the ballot question to the public before 2017, the casino effort will need a thornier three-fifths supermajority in each house before this August. Jersey City and the Meadowlands are widely seen as the frontrunners for the two new casinos' locations.
Senator Jeff Van Drew (D-1) said he remains steadfast in his opposition to the new casinos, even as Sweeney has come around to compromising with Prieto and the clutch of Bergen Democrats sponsoring the Senate bill. Van Drew and Assemblyman Chris Brown (R-2) have been two of its most vocal critics.
"Certainly the Senate President is trying to be more fair in the way that he's going about it," said Van Drew of Sweeney's efforts to secure a greater share of the new casinos' revenues for Atlantic City.
Nonetheless, he said that the high cost to his district and Atlantic City's surrounding municipalities still outweighs the potential benefits of new casino investment.
"I'm hopeful that they don't negotiate it out," he said. "I think this is one monopoly in New Jersey that Atlantic City should keep, and that Southern New Jersey should have.
"We don't have the variety of opportunity that exists in central and northern New Jersey. We don't have a high-tech industry, we don't have a financial industry, we don't have big pharma, we don't have manufacturing on a major level."
Atlantic City's Senator Jim Whelan (D-2) echoed Van Drew on the importance of the city's monopoly for the region.
"I'm not directly involved in discussions between the speaker and the senate president because I'm opposed to either proposal," Whelan said of the negotiations between Sweeney and Prieto.
Asked about the rivalry between Sweeney and Jersey City Mayor Steve Fulop, a conflict that Senators Loretta Weinberg (D-37) and Joe Kyrillos (R-13) have alluded to as a stumbling block for the negotiations, Whelan said he does see the two Democrats' competition for the nomination as a factor in the outcome.
"It certainly seems as if people are jockeying with an eye on gubernatorial politics," he said, qualifying that he doesn't believe Sweeney has much to gain from putting his signature on new casinos up north.
"I don't think he's doing it to enhance his gubernatorial position because he's hurting himself in his own base."
Saying that the governor's absence has allowed for political wrangling from powerful interests that might otherwise have been kept in check, Dworkin was pessimistic about any one politician's chance of netting a political profit.
"Nobody comes out a winner if a deal isn't reached, and that includes Governor Christie, who is really the only person whose position allows him to force everybody in the room to make the deal," he said.
Whelan, for his part, pointed to the middling popularity of the expansion effort statewide and suggested that the amendment's success of failure will have more to do with the public than the politicians.
"I'm not sure that this is, based on the polling that I've seen, that this is something that's going to be wildly popular even in North Jersey," he said. "If it gets on the ballot I plan to work against it, and I hope it fails."