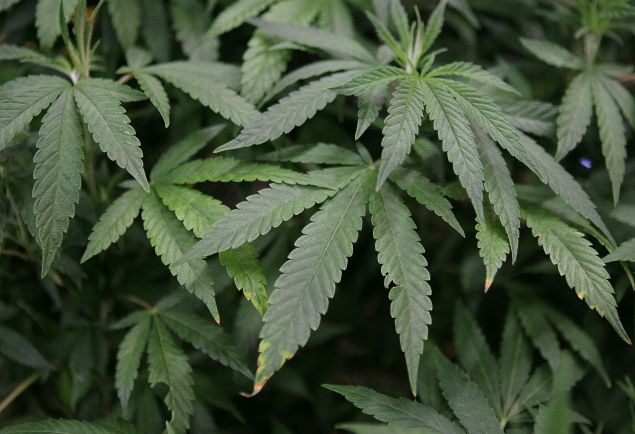 The first medical marijuana dispensaries authorized under a law signed by Gov. Andrew Cuomo in 2014 will open today, but with restrictions on exactly who can access the drug—and how it will be used—abound.
New York joins 22 other states in legalizing medical marijuana, but will be in a unique group along with Minnesota in banning smoking of the drug. State officials were reluctant to administer medical treatments through inhaled smoke because longtime efforts to stymie smoking, acting state health commissioner Howard Zucker told the Daily News.
So far, only four doctors in the state have registered to prescribe medical marijuana, according to MarijuanaDoctors.com. One is in Brooklyn, one in Elmhurst and two in Manhattan. The doctors charge either $150 or $250 for a visit, but even then no patient is guaranteed a prescription. The list of qualifying ailments is not long, including only nine conditions—most of which are terminal—although more may be added at the discretion of the health commissioner.
Conditions that currently warrant a prescription for the drug include Lou Gehrig's disease, Parkinson's disease, Huntington's disease, HIV/AIDS and cancer,  although Mr. Zucker said he could add Alzheimer's disease and other ailments.
Yet even after a patient is certified to receive medical marijuana, fees continue to apply. The certification itself costs $50 per year—although the fee could be waived due to financial hardship—and the marijuana itself could cost patients hundreds. Nicholas Vita, a former Goldman Sachs employee who is now CEO of the multi-state dispensary Columbia Care, said the initial orally applied eye droppers of medical marijuana will cost between $100 and $300 each.
Although Columbia Care's new Union Square dispensary is in a "prime tourist stomping ground," prescriptions for medical marijuana will be strictly limited to New York residents. Mr. Vita told The New York Times that as many as 400,000 people statewide could qualify for the program.
Marijuana sold in New York must also be produced in the state, according to the laws, and thus far five companies have been granted licenses to produce the drug. The pot must also be grown inside and will be taxed at 7 percent when sold.
Although the medical marijuana law allows the legislature to expand production or distribution of marijuana at a later date, for now only eight dispensaries will open statewide, and only one is located in the city. Others are based in Westchester County, Kingston, Albany, Syracuse, the Finger Lakes and Buffalo, which will have two stores.
BESbswyBESbswyBESbswyBESbswyBESbswyBESbswyBESbswyBESbswyBESbswyBESbswyBESbswyBESbswyBESbswyBESbswyBESbswyBESbswyBESbswyBESbswyBESbswyBESbswyBESbswyBESbswyBESbswyBESbswy
Doctors will be heavily incentivized against prescribing medical marijuana to healthy people, however. Any prescription to a non-eligible person could result in a felony charge and up to four years in prison, so doctors who don't want to watch their careers go up in smoke are likely to steer clear of writing prescriptions for the non-eligible.