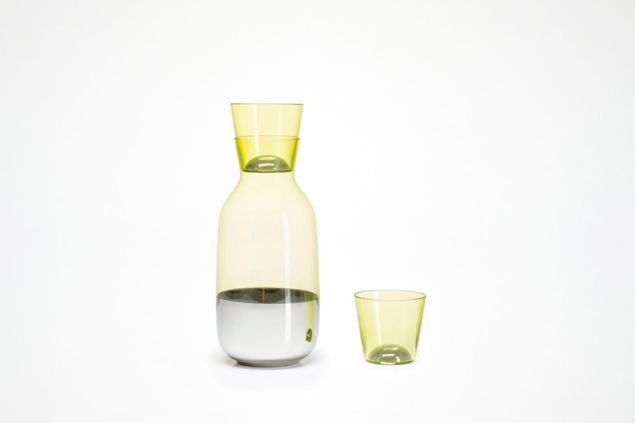 FRIDAY, FEBRUARY 12
Opening: "Beauty—Cooper Hewitt Design Triennial" at Cooper Hewitt
Exploring the notion of beauty through seven lenses—extravagant, intricate, ethereal, transgressive, emergent, elemental and transformative—the fifth installment of the Cooper Hewitt's sensational overview of contemporary design features 63 international designers exhibiting some 250 works, which nearly fill two full floors of the museum's recently renovated Upper East Side space. Highlights include Guido Palau's extravagant hairstyles, Studio Job's intricate wallpaper, the Haas Brothers' transgressive sculptural creatures covered in beads, Sissel Tolaas' ethereal scents, digital whiz Neri Oxman's emergent fashions, Scholten & Baijings' transformative housewares and So-Il's elemental architecture for an art gallery in Brooklyn.
Cooper Hewitt, 2 East 91 Street, New York, 10 a.m.-6 p.m., free with museum admission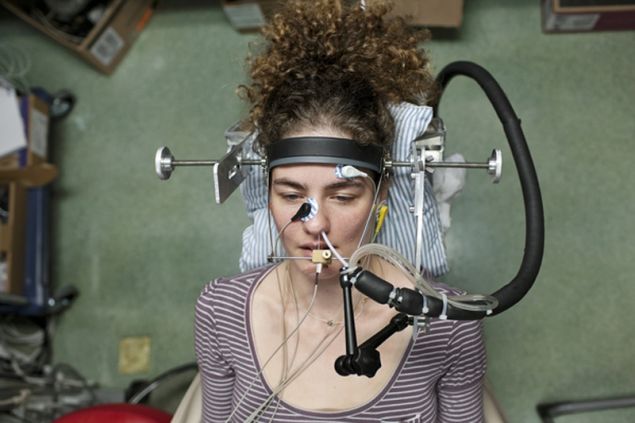 Opening: "This Place" at the Brooklyn Museum
Offering a variety of views into the lives of people in Israel and the West Bank, the group exhibition "This Place" presents the work of twelve international photographers who spent an average of six months in the region between 2009 and 2012. Conceived by French photographer Frédéric Brenner (known for his documentation of Jewish communities around the world), the striking show features more than 600 images shot in Israeli and Palestinian territories by such critically acclaimed photographers as Germany's Thomas Struth, Canada's Jeff Wall, England's Nick Waplington, Slovakia's Martin Kollar and Americans Wendy Ewald and Stephen Shore.
Brooklyn Museum, 200 Eastern Parkway, Brooklyn, 11 a.m.-6 p.m., free with museum admission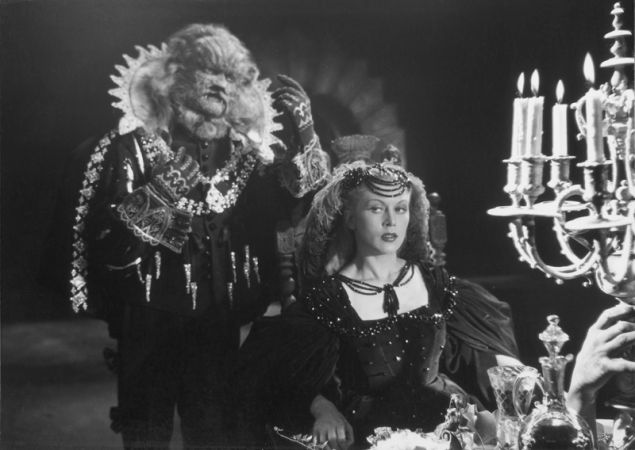 Screening: "Beauty and the Beast" at Film Forum
Celebrating the 70th anniversary of French poet and filmmaker Jean Cocteau's famous adaptation of Jeanne-Marie Leprince de Beaumont's fairy tale Beauty and the Beast, Janus Films presents a newly restored 35mm print of the romantic movie, just in time for Valentine's Day. Starring Josette Day and Jean Marais, the classic 1946 film tells the tale of a beautiful young woman who takes the place of her father as the prisoner of an enigmatic beast that wants to marry her. The story is full of surreal twists as her family falls on misfortune and connives to benefit from the beast's immense fortune. The movie is also notable for art director Christian Bérard's stylish costumes and sets, which call to mind scenes from the Dutch painter Johannes Vermeer and French illustrator Gustave Doré, as well as the enchanting soundtrack by composer George Auric.
Film Forum, 209 West Houston Street, New York, various times, $14
Opening: "Heidi Hahn: Bent Idle" at Jack Hanley Gallery
Making her New York solo show debut, Brooklyn-based artist Heidi Hahn presents a series of new paintings of women in psychological settings. Painted in a loose, folkloric style, the canvases capture young women with blurred or caricatured faces sharing thoughts together in lamp-lit rooms or solemnly sitting alone on a bed or in nature with a dog while thinking of time passing by. The Yale grad's use of moody colors and flat planes lend her paintings a dreamlike quality—one in which the full narrative remains a mystery.
Jack Hanley Gallery, 327 Broome Street, New York, 6-8 p.m.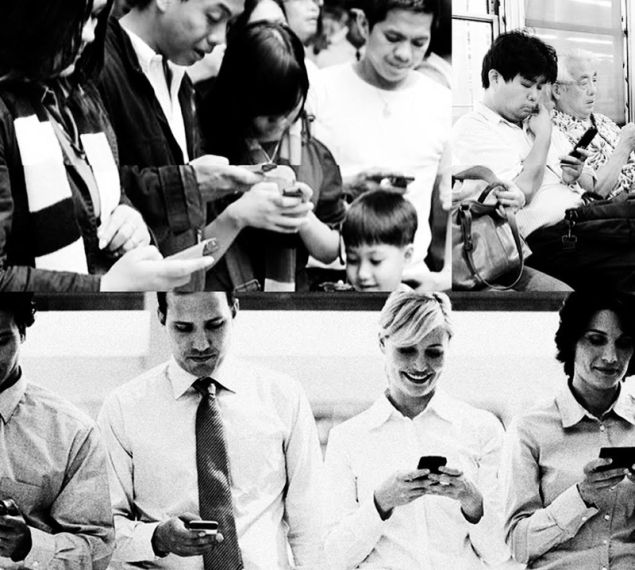 Talk: "To Be Is to Be Updated" at Triple Canopy
Media theorist Wendy Chun sits down with Art in America associate editor Brian Droitcour to discuss her forthcoming book Updating to Remain the Same: Habitual New Media. In her book, Ms. Chun argues "that our media matter most when they seem not to matter at all—when they have moved from 'new' to habitual." Professor of Modern Culture and Media at Brown University, Ms. Chun also ponders "Why do we view our networked devices as 'personal' when they are so chatty and promiscuous?" in her hardcover, which is being published by MIT Press, with a scheduled June 2016 release.
Triple Canopy, 155 Freeman Street, Brooklyn, 7 p.m., $5
SATURDAY, FEBRUARY 13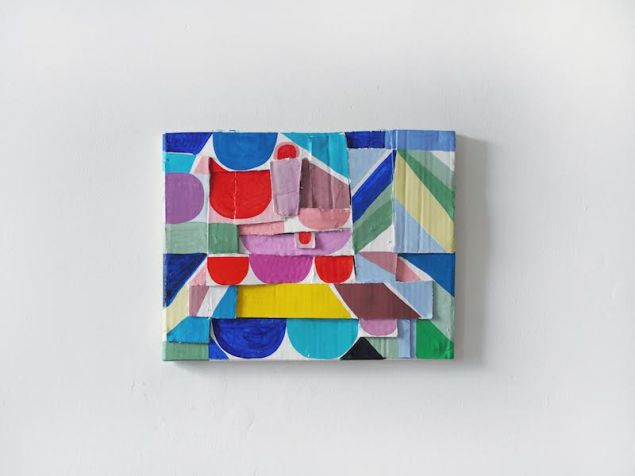 Opening: "Virgil de Voldere presents Nina Bovasso: The Covers Album" at Josée Bienvenu Gallery
Best known for her big, colorful, cartoonish abstractions, artist Nina Bovasso switches gears with a new series of subtle, painted-cardboard collages. Still abstract, these small-scale works are cover versions of some of her favorite modernist painters, including Kazimir Malevich, Philip Guston and Robert Ryman, while they equally flaunt the nurturing influence of her father, an abstract painter, and her mother, a textile designer, in their playful colors and forms. Organized by Virgil de Voldere, a former art dealer in Chelsea, the show is the sixth in a continuing series of guest-curated exhibitions in the gallery's Project Space.
Josée Bienvenu Gallery, 529 West 20 Street, New York, 11 a.m.-2 p.m.
Talk: "Walkthrough of 'Jennifer Bartlett: Hospital' With Brett Littman and Raphael Rubinstein" at The Drawing Center
Tour the exhibition "Jennifer Bartlett: Hospital" with Drawing Center executive director and curator for the exhibition Brett Littman and poet and art critic Raphael Rubinstein, who wrote the essay for the 2012 series of ten pastels. They discuss these pieces and additional works by the celebrated artist that are also on view. Based on a series of photographs that Ms. Bartlett took during an extended stay at a hospital in New York, the pastels capture interior spaces and window views with a sense of boredom—as if the convalescence might never end. The artist's formal compositions and delicate touch somehow pump life back into scenes that might otherwise seem melancholic.
The Drawing Center, 35 Wooster Street, New York, 2 p.m., free with center admission
Opening: "Keith Cottingham: Biology and Cosmology: Below the Visible" at Ronald Feldman Fine Arts
A pioneer of digital art, Mr. Cottingham is known for his images of lifelike figures and forms. Over the past 20 years the artist has hyper-realistically rendered pictures of prepubescent boys, non-existent 19th century ethnographic studies and invented architectural spaces, as well as animations of physical forms in motion. In his new series of large-scale photographs, Mr. Cottingham visualizes crystals, spheres and other shapes from scientific realms. Mining the natural environments of biology and cosmology, the artist (with a little help from his digital tools) creates new worlds.
Ronald Feldman Fine Arts, 31 Mercer Street, New York, 6-8 p.m.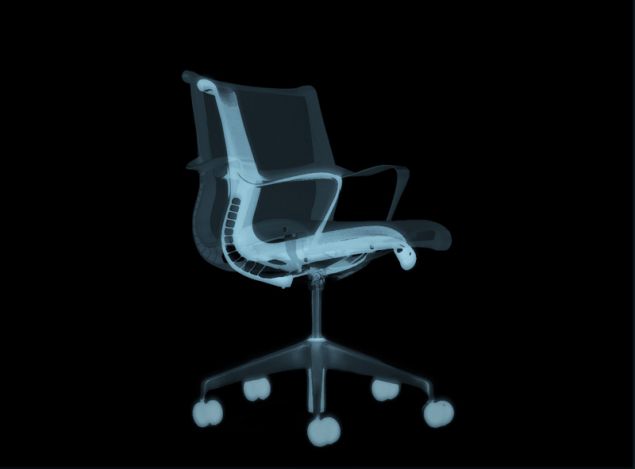 Opening: "Mika Tajima: Embody" at 11R
A conceptual artist and musician, Mika Tajima makes installation and performance-related works that reference architecture and design. For her second one-person show with the gallery and eighth solo outing in New York, the Brooklyn-based artist presents a new series of transparent paintings, woven abstractions and light sculptures. All of the works in the multifaceted show symbolize some aspect of human existence—whether it's the spine of an ergonomic chair found in Ms. Tajima's mood light sculptures or the spiritual presence of workers at a textile factory in her abstract portraits made from woven felt.
11R, 195 Chrystie Street, New York, 6-8 p.m.
SUNDAY, FEBRUARY 14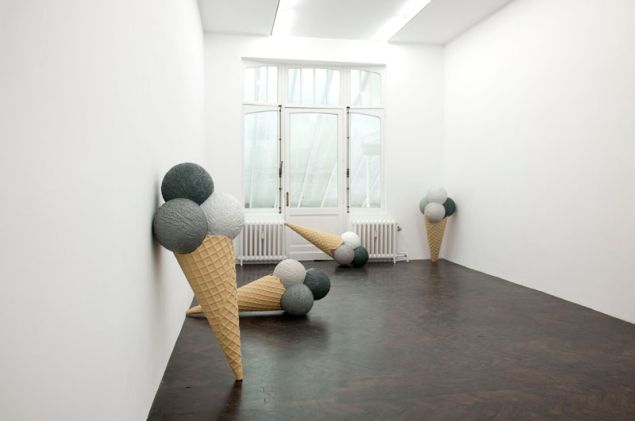 Performance: "Valium Valentine" at MoMA PS1
A six-hour musical performance conceived by acclaimed songwriter/producer and Miike Snow lead singer Andrew Wyatt and German artist Sarah Ortmeyer, this experimental collaboration is an improvised durational piece that features guest musicians and performers. Hisham Bharoocha, Damon McMahon aka Dunes, Charlie XCX, Lykke Li and a host of others join the duo, as female singers perform a special song composed by Mr. Wyatt at the top of each hour on Ms. Ortmeyer's dreamy stage set, which transforms the VW Dome into a planetarium with egg-shaped stars.
MoMA PS1, 22-25 Jackson Avenue, Long Island City, 12 p.m., $15
Performance: "Second Sundays" at Pioneer Works
A monthly series of open studios with the artists-in-residence, exhibitions, live music, Clocktower radio programming and site-specific interventions, "Second Sundays" at Pioneer Works is always a barrel of fun. February's programming features Charles Harlan's minimalist installations and sculptures made from industrial materials and the detritus of suburban environments; Adam Stennett's realistic Survival Paintings, which he made while residing in a sustainable-living tent on Long Island (the artist currently has his tent pitched in the backyard of Pioneer Works); and live music from Bil Afrah Project and Lions, a seven-piece group playing classic 1960s and '70s' Ethiopian music.
Pioneer Works, 159 Pioneer Street, Brooklyn, 4-10 p.m., $10 suggested donation
Opening: "Low" at Lyles & King
Organized by artists Michael DeLucia and Ethan Greenbaum, "Low" presents a group show of 11 artists who imaginatively visualize architectural settings and sculptural forms in two-dimensional ways. John Divola photographs wrecked apartments in abandoned housing developments; Brie Ruais flattens out the corner of a room with a bulky ceramic sculpture; and Michael Henry Hayden makes details of rooms—complete with light fixtures, door locks, and mood lighting—that look more like photographs than painted replicas of the real thing.
Lyles & King, 106 Forsyth Street, New York, 5-8 p.m.