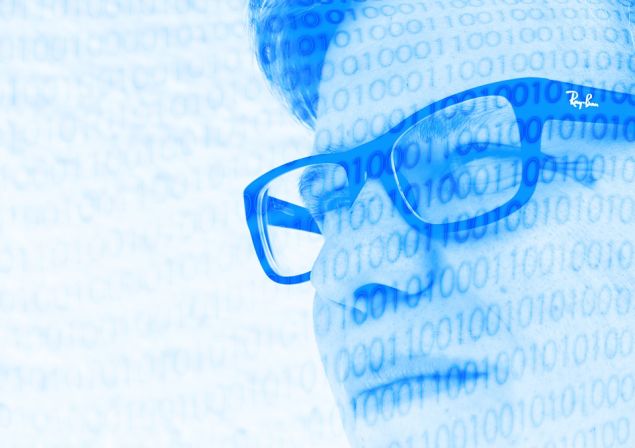 It's official—Glassdoor has reported that the number one job in America for 2016 is data scientist.
But while the position has a ton of openings and comes with a great salary and even better prospects, the job is not easy to land. You need specific skills, knowledge and experience, and while there's a ton of demand, there is also a lot of competition.
To get some tips for aspiring data scientist to land their first gig, the Observer talked to Eric Haller, executive vice president of Experian's DataLabs. Here's his advice on everything from what classes to take and how to ace the technical interview.
1. The education
If you haven't earned a degree in data or computer science, you can start by taking free online classes from Coursera and other MOOCs to see if you enjoy the content.
"I'd focus on data hygiene, data management, data infrastructure, analytics, statistics and machine learning," Mr. Haller said. If you enjoy the classes, consider getting a graduate degree in data science. If you have that, you're off to a great start.
2. The experience
You can download public datasets from sites such as Kaggle to test your skills against the open market, see what kinds of projects you can get exposure to and gain experience.
3. The skills
In all cases, you will need to have the right skills to get past the technical interview. On the education front, that means your math skills (statistics, linear algebra), programming skills (R, Python) and data management familiarity (writing SQL queries, Hadoop) will be tested. Be prepared.
4. Network
Talk with some actual data scientists.
"Listen to what their day-to-day life is like and ask yourself if that sounds exciting," Mr. Haller said. And because demand is so high, just even networking with data scientists might open doors for employment opportunities, as they are asked all the time who they know who can fill a role.
5. LinkedIn
Join groups associated with data science on topics such as big data, analytics, machine learning, Hadoop, sparc and data management.  If you can specialize your interests to areas like digital marketing, risk, compliance or bioinformatics, to name a few, you may find it more interesting and your contributions more relevant.
"Use the groups to both learn and become more 'known' among industry practitioners and thought leaders," Mr. Haller said. "The same approach can be used in other social media channels as well, such as following data science threads on Twitter or data science related pages on Facebook."
6. Blog
If you are super confident in your skills and knowledge base, demonstrate your thought leadership through a blog.  Talk about practical challenges you face or that others may face in areas such as data hygiene, biases in data and various approaches to clustering. Obviously, never disclose proprietary work you are doing for an employer.
"This is about what you do on your own time," Mr. Haller said. "Show that data science is your passion."
7. Move to a data science "hot spot"
Some areas are hotter than others in terms of hiring data scientists, and some are suffering more from the imbalance of supply and demand. Seattle, San Francisco Bay Area, Boston, New York, Austin, Charlotte/Raleigh and San Diego are all excellent places to live where the hiring is robust and you may get some attention, even if you aren't a perfect fit but can demonstrate relevant skills and interest.