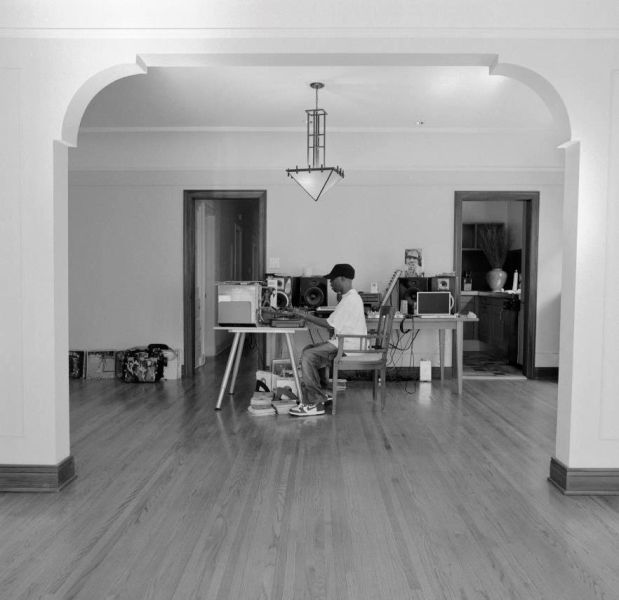 Of all the advancements in hip-hop in the mid-'90s, no artist's presence lingers quite like the man born James Yancey, a.k.a. J. Dilla.
From his earliest production work on Clinton-era classics (The Pharcyde's Labcabincalifornia, A Tribe Called Quest's Beats, Rhymes and Life, Busta Rhymes' The Coming, De La Soul's Stakes is High) to his role as one-third of the essential Detroit rap outfit Slum Village, to the literal gigabytes of unreleased music he left in his absence, the impression made by his unique and distinctive methods of beat making have permeated far beyond the confines of hip-hop.
February 10 marks a decade since we lost Dilla, also known throughout the majority of his career as Jay Dee, to complications from the rare blood disorder Thrombotic thrombocytopenic purpura and further compounded by the effects of lupus, a chronic inflammatory disease where one's own immune system attacks the organs and soft tissue in the body.
'The music created on "Donuts" was really timeless and genius.'
Yancey's passing marked a significant turning point in hip-hop's growth as an art form, having predominantly lost members of its extended family in the past to gang and gun violence, drug overdoses and, in the case of Eazy-E, complications from the AIDS virus. And while those of us in the underground will never forget the valiant battle Too Poetic of Da Gravediggaz faced in 2001 before succumbing to colon cancer, the experience of watching such a universally beloved figure such as Yancey slowly succumbing to his illnesses was indeed new territory for the art form.
In many ways, Dilla's passing only two days following the release of what is largely considered to be his magnum opus, the 31-track instrumental journey universally known as Donuts, eerily parallels the trajectory of events leading up to the tragic loss of rock icon David Bowie not even 72 hours after he released his amazing new album Blackstar.
In honor of the 10th anniversary of Donuts, the Observer gathered together an elite handful of friends and fans of Dilla and his contributions to modern music to speak on how the influence of his indelible methods of groove continue to be explored a solid decade since his magic first arrived in our lives. Participating in the discussion were renowned funk/soul/hip-hop DJ and Stones Throw CEO Peanut Butter Wolf, Stones Throw recording artist, veteran jazz drummer and longtime Dilla friend Karriem Riggins, acclaimed electronic music maverick Adam Dorn, who does business as Mocean Worker, and Jeff Parker, the mighty guitarist from Chicago post-rock legends Tortoise.
[youtube https://www.youtube.com/watch?v=fC3Cthm0HFU&w=560&h=315]
What are your thoughts on how jazz in particular picked up on Donuts? 
Peanut Butter Wolf: To me, Donuts was a combination of all different styles of music. Prog rock, sweet soul, early electronic music, you name it. It reminded me of how I always heard that hip-hop began with a select group of DJs in the Bronx trying to expose people to songs they've never heard regardless of genre rather than just playing whatever disco song was big at Studio 54 and the radio.
Karriem Riggins: I'm sure some of Dilla's stuff prior to Donuts really inspired the jazz community, actually. You know, a lot of his beat CDs, and Donuts especially, were all so heavy on soul. And I think that sense of versatility he showed on those recordings affected everyone, because a lot of those beats were polar opposites. You have a 10cc sample one song, and then Dionne Warwick on another. His ability to be so versatile is what's really inspiring a lot of the young producers and musicians. Some producers will only mess with samples from like the '70s disco/soul era. But Dilla was up for sampling any genre of music at any time. I mean, there's even a Frank Zappa sample on Donuts (laughs).
Adam Dorn: I totally think Dilla inspired jazz in recent years. Especially with drummers. He's influenced Mark Giuliana and Zach Danziger in terms of their fusing playing with programming-style playing and time feel. It's kind of insanely unique. A non-drummer has influenced more jazz drummers or rather jazz-like drummers than any other drummer in recent memory.
Jeff Parker: The swing of Dilla is definitely something that's been more prevalent in jazz in the post-Donuts era. However, I hear his influence more in that whole Brainfeeder, Flying Lotus movement out on the West Coast than on the jazz scene. A lot of jazz musicians latched onto his feel, but like I said, Donuts, in my opinion, was such a different and unique moment in Dilla's whole body of work. It affected Tortoise, however, especially when we were making Beacons of Ancestorship and the whole way we constructed that record, or at least parts of it.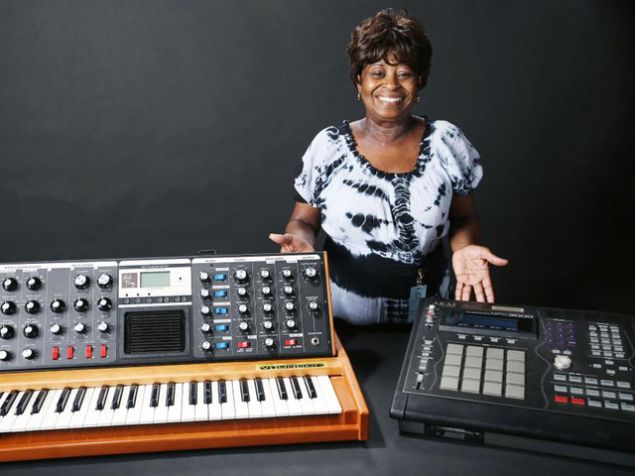 It seems like between the Madlib universe, Dilla's sonic scope and Karriem's great work for the label Stones Throw has been a driving force in the way jazz grooves, for lack of a better term, in recent years. Does it look like that from your end? Why or why not?
Wolf: There was some jazz that crossed over into my childhood record collection like Grover Washington and Herbie Hancock and George Duke, but for the most part, I got more into jazz in the '90s due to groups like Tribe and Gang Starr sampling jazz cats from labels like CTI and Blue Note. And when Madlib approached me in the late-'90s about making his own jazz album, I thought he was crazy because he didn't even own any instruments other than a sampler and I only knew him as a rapper and hip-hop beatmaker, not an instrumentalist. But I was intrigued only because what he did with an SP1200 was so advanced. So instead of giving him an advance for his jazz concept album [as Yesterdays New Quintet], I just bought him some vintage instruments and he taught himself how to play them.
'He was not just a beatmaker. He was a real musical visionary in terms of how he created sounds, and that is forever relevant.'
And that was Stones Throw's entry into "jazz." And Dilla was one of the first people to tell me he really dug the YNQ stuff back then and he was kinda experimenting with doing jazz covers of his own, like his cover of "Think Twice" that he did shortly after we released Yesterdays New Quintet. But I'd never call Stones Throw a driving force in jazz. Stones Throw was never meant to be genre-specific nor is Madlib, nor was Dilla. You look at most of our record collections and they're all over the place.
Parker: You can definitely hear Madlib's influence on Donuts. I'm wondering if Dilla was like, "Well, I'm making this record for Stones Throw, and I should perhaps make it more like a mixtape." It's got much more of a DJ aesthetic than a beatmaker aesthetic, and that was always the huge thing about Madlib's records; he even defines himself that way, saying, "I'm a DJ first, a producer second and I'm an MC third." And that's why I think Donuts is so different, because it didn't sound like his beats; it sounded like a mixtape yet it still maintained his aesthetic and his old Detroit four-on-the-floor stuff. It was really unique, man, and really refined. I would say Madlib is way sloppier in his stuff than Dilla was. Dilla's stuff was always pristine.
Dorn: There was a specific run of work where time felt changed so drastically that an entire generation of musicians learned to play behind the beat in a very specific way because of the gear used by Dilla and other producers. Charlie Hunter told me that playing on the D'Angelo stuff was interesting for him because nobody played behind the beat. Everything was just grabbed and dragged behind the beat, too. So it's programming and it's manipulated like a motherfucker.
[youtube https://www.youtube.com/watch?v=c6qOBFkvdG0]
In your opinion, do you think Dilla had this magnum opus in his mind or was the creation of these beats done on a more cathartic level or therapeutic level for him that summer he was in the hospital?
Riggins: He would make the beats from his hospital bed at Cedar-Sinai. At that point, he wasn't mobile.
Wolf: I think the pain and suffering he dealt with off and on through his final years contributed to the album he created coming out the way it did, but when he gave me the first Donuts demo on CD, he was in between hospital stays. He was in my car with Madlib and I and we were going record shopping and he just gave it to me to play in the car. I had released the Beat Konducta volume 1 & 2 album a few months before (which is Madlib's instrumental hip-hop alias) and I later felt like maybe he gave me that as his own version of Beat Konducta.
I told him that I knew rappers always wanted beats from him but I wanted to release it as-is so if any rappers wanted to rap over the tracks, I'd let that happen on the side. But, after I told him I wanted to release Donuts as an instrumental album, he told me he wanted to go back and work on the tracks even more and make it even longer, which he did, and then he got sick and went back to the hospital. I still have the original early version of the album on CD that he gave me somewhere in my garage or storage and have been meaning to dig it up and hear how different it was from the final album.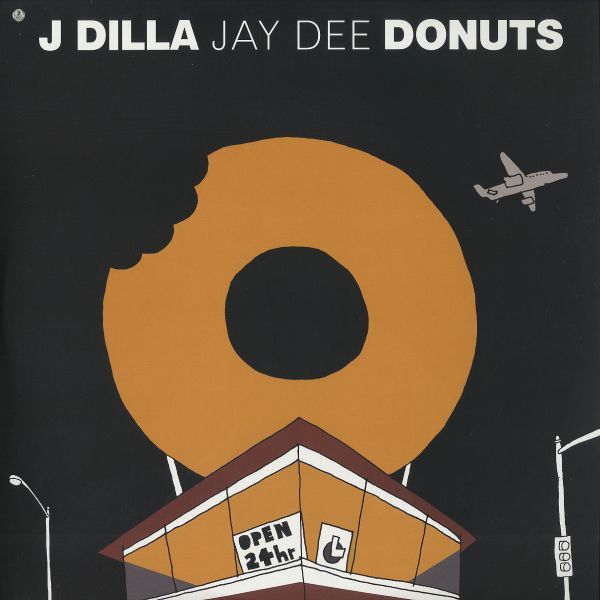 I'd love to hear more about the cover concept and the whole design aspect of Donuts. I'm such a fan of Jeff Jank's work, especially for this album. Was it based on an actual shop?
Wolf: I think Jank did an illustration for the vinyl version because we didn't have any recent photos of Dilla that we liked. It was a little similar to his drawing for The Further Adventures of Lord Quas, which came out on Stones Throw the year before. But for the CD version, Jank used a photo of Dilla, which he pulled from a music video we did for MED for a song called "Push," which Dilla did the beat for and was in the video. I think Jank didn't wanna use the photo from the video for a 12-inch record because the resolution would be too pixelated, but years later on the reissue of the vinyl LP, Jank ended up blowing that picture up and it looked fine. As for that music video, I didn't even wanna ask Dilla to come to the shoot because in general everybody wanted a piece of him after he moved to L.A. and I assumed he wouldn't wanna be in the video for a different artist, but he came through and was a good sport about it.
So the story goes the album was named as such because Jay loved donuts. But what was the true meaning behind the title?
Wolf: The "donuts" thing was just another tongue-in-cheek thing that Dilla did. I don't think he really thought too hard about calling his album Donuts. I don't even to this day know if it was supposed to be an instrumental album or a beat tape for rappers, but I damn near begged him to let me release it as an instrumental album and he agreed. But the "donut" thing could be his ode to unhealhty food (he called another one of his beat tapes "Pizza man") or it could be because he knew that J Rocc and I loved spinning 45s when we went on the road with him and Madlib, and Dilla sampled from 45s for most of that album. "Donuts" is a nickname for 45s cuz of the hole in the middle. We'd all go to Rockaway Records in Silverlake/Glendale and get our fix of 45s and I believe that's the record store where the majority of the samples from Donuts came from.
'I think the pain and suffering he dealt with off and on through his final years contributed to the album he created coming out the way it did.'
Riggins: Listening to music with Dilla was really comedy. We would all go record shopping and spend the whole day at the record store. And we'd come home with these stacks of records where it would take four trips to the car to bring them all into the house (laughs). And we'd play everything, man, and listen and laugh. He was a funny dude. He'd be making jokes about certain things, and then finally he would find something that's just classic and he'd be like, "Wait a minute, now I gotta touch this." (laughs) That was his inspiration to make music.
Wolf, who was the most famous person to reach out to Stones Throw about Donuts?
Wolf: I think Drake is the most "famous" rapper to rap over Donuts, but he didn't reach out to Stones Throw. He did it back in 2007 before he was really known.
But right before we released Donuts, Ghostface got ahold of the album (or beat tape or whatever you wanna call it) and reached out to Ma Dukes because Dilla was too sick to deal with that kinda stuff and Ghostface told her he was interested in rapping over a track and she asked me if I'd ever heard of him and if she should grant his request and I said, "Yeah, you definitely wanna do that one!" I thought it was so cool that she asked my opinion rather than just going for it. It definitely made me feel appreciated!
While Dilla was alive, Ma Dukes had his back more than anyone. She stayed in the hospital with him the whole time and tended to him as much if not more than any of the nurses. She went through so much during his final years and was the rock that held us all together.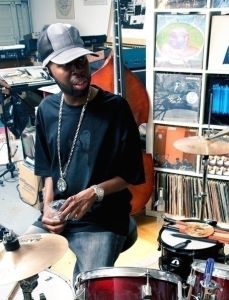 How does Donuts look on your ends a decade later?
Dorn: It's amazing to witness because now it's long enough ago that guys don't even know why they're playing behind the beat the way they are. Like they don't even know the records that inspired this in the first place. That freaks me out the most. Combine that with churches churning out players and you have a rebirth of musicianship.
Jeff Parker: We were all giant fans of that record in Tortoise, man. I mean, we all loved Dilla in general. But that record blew everybody's minds. We had all been following Dilla's music, and whenever he dropped anything we were curious to know what it was going to sound like and one of us would go out and get it. It was a very exciting time.
'Like the most intriguing music, hearing it over and over again, eventually it became one of my favorite things I had ever heard, still to this day.'
For me personally, it wasn't anything I expected it to sound like. It was totally different from the stuff that he had been doing. When I first put it on, I was actually kind of put off by it. I was like, "Yo, man, where's the smooth beats? Where's the space?" (laughs) Especially comparing it to all of his other stuff, I was like, "Man, what is this?" But the more and more I listened to it, and like the most intriguing music, hearing it over and over again eventually it became like one of my favorite things I had ever heard, still to this day. I was actually just listening to it very recently and I always hear new things every time I listen to it.
Wolf: One of the coolest things that happened in the last decade was Miguel Atwood-Ferguson's Concert for Ma Dukes. On paper, I generally don't like when bands try to redo hip-hop songs or albums, but this was done in an undeniable way. I was so moved and touched to be in the audience for that one when they did it in L.A. It was really incredible.
Riggins: I feel like the music created on Donuts was really timeless and genius, especially in the way he used those chops and the way he manipulated those samples. It's coming from a pure musical mind. He was not just a beatmaker. He was a real musical visionary in terms of how he created sounds, and that is forever relevant. It's something that doesn't have a date on it. When I listen to Donuts 2016, it still sounds totally fresh.