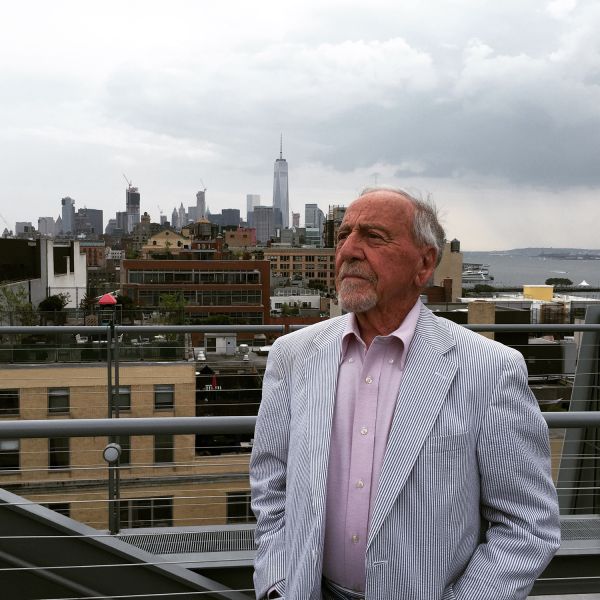 Edward Parone, his niece Lynne Ladue recalled by phone the other day, "would tell you what he thought in a skinny minute." It was his forthrightness that made him a mentor to many of the biggest names in American theater.
Parone, who died January 24 at his home in Nambe, N.M., at age 90, discovered Edward Albee, directed the controversial 1964 play Dutchman by LeRoi Jones (who later changed his name to Amiri Baraka) and advised the likes of Lanford Wilson, Tom Stoppard, Harvey Perr and Sam Shepard.
It was Parone who, after reading Mr. Albee's play The Zoo Story in 1958, championed the piece by the then-unknown playwright to producers. After a reading at The Actors Studio, as The New York Times reported, "Norman Mailer, a member of the Studio's playwrights unit, jumped up. Without a moment's hesitation, he cleared the air by saying, 'That's the best one-act play I've ever seen.' ''
Parone ultimately convinced the producer Richard Barr to get behind the play, and Mr. Albee's career took off.
Mr. Perr, who was working with Parone on a new production around the time of his death, said his friend's talent for pairing playwrights and directors was one of his foremost gifts.
Parone, who nurtured his love for theater while attending vaudeville shows in his youth, also acted and directed television, including Knots Landing and Family.
He eventually scaled back his work because he found the industry "rather cookie-cutter," Ms. Ladue said. "He was about encouraging and igniting a fire under people for new works, for fresh expressions of art, and he was passionate about that, and he cultivated that in all of us to the best of his ability."
A noted writer and editor, Parone's poetry was frequently published by The New Yorker, and he edited several books, including New Theatre in America and a major collection of Rudyard Kipling's works.
In one poem, Parone wrote of a tale of "beginning in half darkness…fading into nearness and out of it again," before finally capitulating "just this side of stillness and death." He may never have received the recognition his achievements warranted, but Parone found, from half darkness, many of the great 20th-century playwrights and, in his life, brought theater and poetry to many.