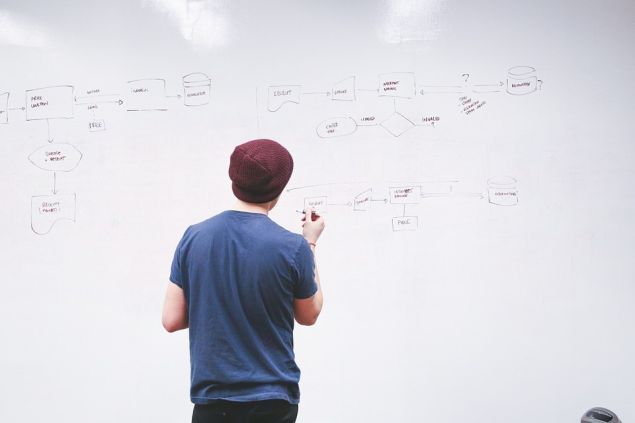 What do you do when you've thought up a game changing idea but have no clue how to launch a real company? Many of history's most inventive entrepreneurs faced this problem and either made mistakes and learned from them or were luckily enough to find a great mentor. In today's fast-paced startup world, it was only a matter of time before someone disrupted entrepreneurship.
That's what One Month, an online school for growth hacking, business development and coding, has done. After years of hosting various online classes for the tech and business-minded, One Month has now brought all the essentials together in a fast-paced Startup Bootcamp, which is designed to help entrepreneurs get their companies up and running in just 30 days. After selling out all 110 spots in the class in a just few days, the first run of the bootcamp began on January 15 and just wrapped up with the added twist of a competition with a $10,000 prize.
Founder Mattan Griffel—whose given us some great tips on how to get over your fear of coding—said the idea for the bootcamp stemmed from mistakes he made and challenges he faced creating his company.
"Getting into Y Combinator (the elite startup accelerator) helped," he told the Observer of his own leap into business. "They had financial specialists and a whole team, but not everyone has access to that. Most people are too early for that or will get rejected. They have the acceptance rate of Harvard. To me, it felt like since all of this info is out there somewhere, someone should make it easier to digest. And I felt it could only be a good idea—to democratize innovation. Who knows where the next Facebook is coming from? It will probably be somewhere we don't expect, like a stay-at-home mom in Iran."
The material covered in the bootcamp is mostly for those still in the idea phase but is still relevant for any company that's existed for three or fewer years. To determine exactly what topics to cover, Mr. Griffel did a little crowdsourcing.
"The first thing is not making too many assumptions about what people need to learn," he said. "I used what you do with startups: being lean, putting something out there and getting feedback. Not developing it all ahead of time. I started collecting questions people would ask me like, "How do I pay employees?" or "How do incorporate?" At the end of one of my videos, I asked people to submit what they'd want to know and received over 100 questions."
He then grouped those questions into categories, pulling out stuff that was less specific and going for what applied for most people. Over time, the following four-week curriculum emerged:
Week 1 – Introduction, motivation and mindset of entrepreneurship and business basics like paperwork, incorporating, task management and naming your company

Week 2 – Developing and building product, getting a website live, company email addresses and social media handles, customer interviews, marketing and branding
Week 3 – Intellectual property and building an awesome team by networking and pitching your vision to journalists, investors, co-founders and employees
Week 4 – Accounting, budgeting, fundraising, early growth sales and planning. During this week, the founders also fill out the Y Combinator application, which the One Month team and their judges use to award a $10,000 prize to one of the startups
Rich Everts, who signed up to boost HappnApp, his "Facebook Events meets Candy Crush" platform for non-profits, said the Y Combinator application review at the end was the best part, especially because he feels an accelerator is the next step for his startup.
"That's huge," he told the Observer. "We submit an application that One Month and other Y Combinator graduates will review and give us feedback. It's very huge, especially if you've never gone through something like that before."
Mr. Everts said he also learned a lot from interviews One Month put together, like one with Product Hunt's Ben Tossell and another with Y Combinator graduate Kevin Hale. "[Mr. Hale is] about product development and it helped validate the ideas we had,"  he said. "We didn't know if we were going in the right direction, but now we're confident."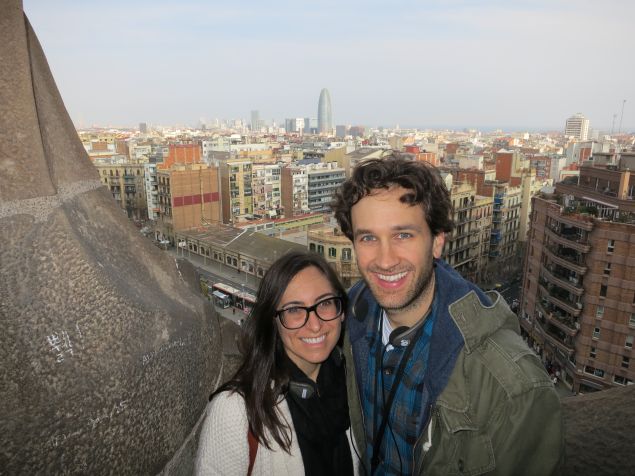 Another bootcamp student was Patrick Berarducci, who, up until week three, was working full-time as a lawyer. 
"I had no company, no nothing, really. About a week and a half ago, I left the law firm to pursue this full time. My wife is doing it with me and within a week, we'll have a private beta launch. And incorporating is done," he told the Observer, sounding surprised at how quickly he was able to do it. 
His startup is Linnect, a platform for simplifying health and fitness by turning dietary recommendations into actual recipes, groceries and menu items. He says the bootcamp gave him the "nuts and bolts" f0r starting his company. 
"Really, I think it pretty much covered everything you could imagine from coming up with ideas, coming up with product, turning it into a business, how to incorporate, how to fundraise,  how to find users, "he said. "If you step back and think, 'I need to start a business in three or four weeks', pretty much everything you could think of is covered."
The team spent the last few days reviewing the applications and choosing a winner of the $10,000 prize. Mr. Griffel told us that since the startups are at different stages, they're being judged on a combination of the quality of the team they put together and the amount of progress they've made in 30 days.
"If someone starts with just an idea and gets a product out or just a website that looks really awesome, that will be weighed heavily," he said. "If someone needs to shift heavily, that's the biggest thing that happens at the early stages and we'll give credit for that too."
In the end, LessAnalytics took home the big prize. Their product automates the tedious parts of analytics data management and gives you a conversational way to interact with the data using an AI-powered personal assistant.
The course costs $500 and includes a one year membership to the rest of One Month's content, which would usually cost $1,000 annually. Mr. Griffel said One Month is definitely interested in running another bootcamp and will most likely start the next one in a few months.