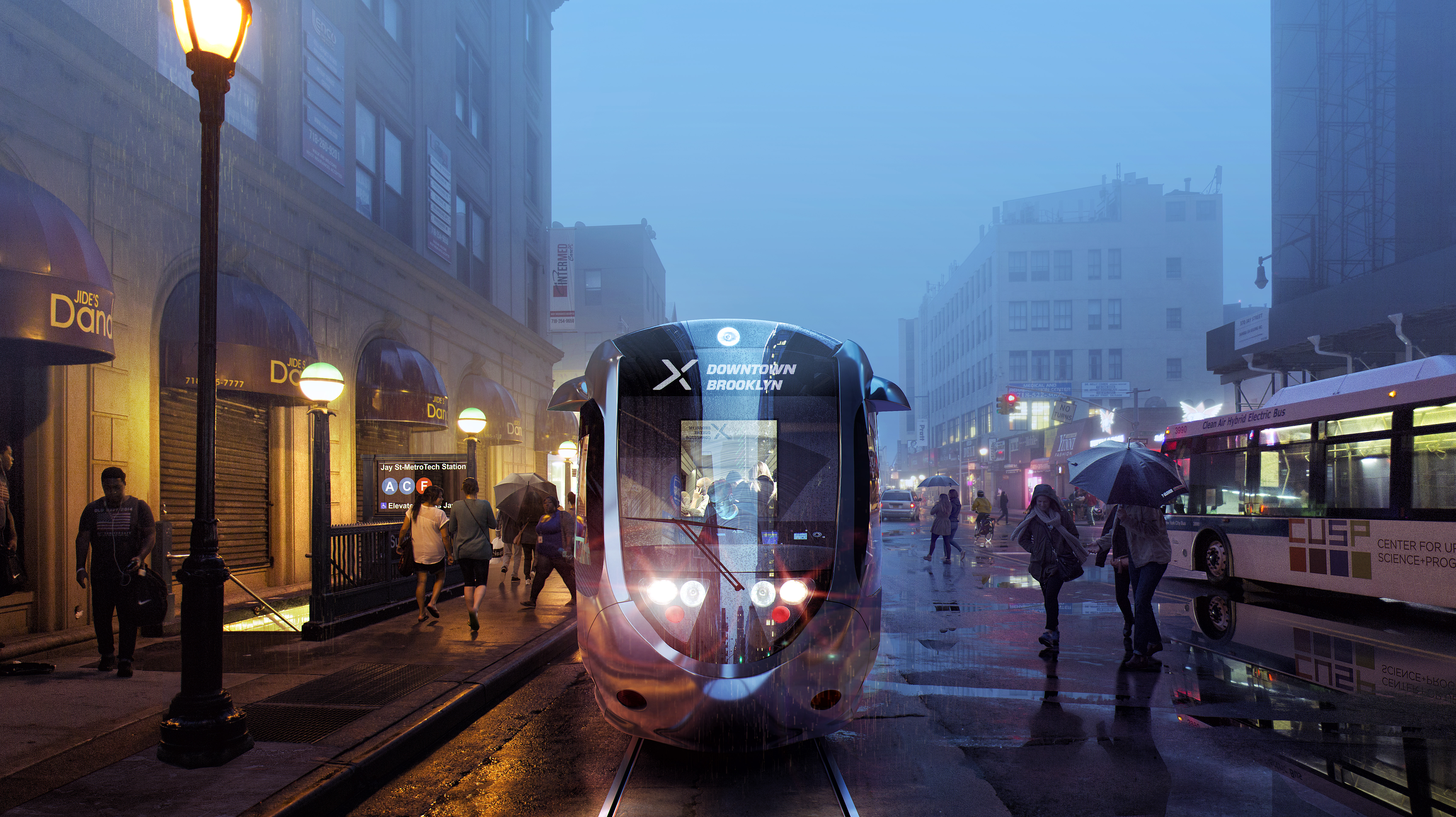 Last year at his State of the City address, Mayor Bill de Blasio proposed a five-borough ferry network. This year, he's proposing a $2.5 billion streetcar to link Brooklyn and Queens.
Besides boosting transportation in growing waterfront neighborhoods, those projects have something else in common: they don't require the involvement of the Metropolitan Transportation Authority, controlled by the state and Gov. Andrew Cuomo.
"I'm agnostic on the politics—I'm not a political commentator—but yes, it's obvious that the city is looking for things that it controls, and it control the city streets," said Thomas Wright, president of the Regional Plan Association.
Mayor Michael Bloomberg did it when he made bike lanes a huge part of his transportation agenda. Mr. de Blasio began charting a course last year with the ferries—the MTA isn't in the ferry business, at least yet—and now he's doing the same by proposing a method of transit that runs on city property: its streets.
"The city is kind of working with the assets that it has," Mr. Wright said.
The streetcar, dubbed the Brooklyn Queens Connector, will stretch from Sunset Park in Brooklyn to Astoria in Queens, connecting several neighborhoods that are seeing a boost in population and jobs. The 16-mile train line will cost the same to ride as the subway, just like Mr. de Blasio's proposed ferry network. But like the ferry network, the street car will not be an MTA project.
There is, of course, a political upside to this for Mr. de Blasio, who has seen Mr. Cuomo stomp all over previous proposals that would require state action, like an income tax hike, plans to build housing over Sunnyside Yards, and an indefinite extension of mayoral control.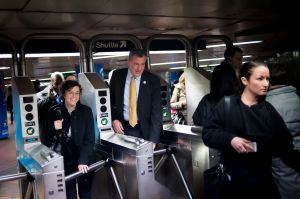 "But more broadly, this is a technology that isn't being utilized in New York, and that's a missed opportunity," Mr. Wright said. "It happens to be something the city can do without federal funding or state involvement, but it's more about that this is something that should be part of the mix for future mobility in New York City."
And there are plenty of benefits to the city working on its own that are more tangible and grounded in the real world than the politics at play.
"Everything is within the city family to do it," said Sam Schwartz, a former traffic commissioner and engineer whose firm worked on the streetcar project early on. "It makes it easier and faster, and in my estimation probably would cost less, than having the feds involved, the state involved, all these oversight committees, whereas the city has a pretty good process."
The city also plans to keep it local when it comes to paying for the streetcar. Mr. de Blasio is arguing the development that is spurred by the streetcar—which he suspects will lure developers to build along the route—will pay for the project. He proposes doing that by creating a Local Development Corporation that can issue tax exempt bonds, and then paying off that debt by capturing part of the increase in property values of existing and new development. The drew another comparison to Mr. Bloomberg.
"Mayor Bloomberg did that with the extension of the number seven line—he used a similar formula anticipating the increased revenue from Hudson Yards," Mr. Schwartz said, saying one only has to look at the West Side to see the surge in development nearby.
Mr. Wright also heralded the plan to pay for the streetcars. "I also think we have to do more of these, with these kind of innovative financing and delivery models," he said. "It can't just be about the MTA trying to create a new subsidy to build everything."
The streetcar line would mark the return of a transportation system that has long been absent from the city. While Mr. Schwartz noted streetcars are not quite light rails, they are similar—and Mr. Wright argued other cities had moved ahead on light rail while New York hadn't.
"The irony is there's three systems in the tri-state area. They're all in New Jersey," Mr. Wright said. "Including the Hudson-Bergen Light Rail, which was built in advance of a lot of vacant properties and is now doing quite well and was instrumental in the redevelopment of Jersey City."
Mr. Schwartz argued the city made "such a stupid mistake" when it ripped up streetcar tracks in the 1920s, as the city embraced cars over rail. When the Brooklyn Bridge had four tracks going across it, 400,000 people cross a day, head said. In the modern era when two sets were replaced with car lanes, it moves 170,000 a day, Mr. Schwartz said. "Modernism isn't all good, and we made a lot of mistakes."
Of course, light rails and streetcars—Mr. Schwartz said streetcars are lighter, require less foundation work and go slower—have critics. Some people wonder why the city doesn't put the money into extending subway lines, like the Second Avenue Subways. But Mr. Wright said there aren't many subway lines up for extension—and that they are "enormously expensive" and take a great deal of time to permit and to build. And Mr. Schwartz noted the money for the streetcar wouldn't take away from other transit funding.
Others wonder if light rail and streetcars aren't just overpriced buses—but Mr. Schwartz said there are many advantages to the streetcars. The city's proposal will run mostly separate from car traffic, and it will take up less space because the cars stay on a track and do not move side to side like buses can.
Mr. Schwartz said his estimates were that more than 53,000 people would use the streetcars. The most used Select Bus Service, on First Avenue and Second Avenue, draws 30,000 riders—and that requires running buses one minute after another.
"We're big believers in Select Bus Service and Bus Rapid Transit, but when we look at the numbers and we look at the route, this just doesn't fit here," Mr. Schwartz said.
Some complaints are simply about the location of the service—with Staten Island politicians fuming that Brooklyn is getting more transit before their transportation-starved borough, which has long been seeking a light rail. Mr. Schwartz noted the streetcar will connect several neighborhoods, and multiple public housing projects, that are poorly served by transit. And those neighborhoods, which include Williamsburg, Red Hook and Greenpoint, are all popular but are hard to reach from one another, and more and more trips are taken between boroughs outside of Manhattan.
Plus, both Mr. Wright and Mr. Schwartz suspected this streetcar could spur more—if it's a success.
"We need a win on this," Mr. Wright said, "and I think the city is looking to deliver that."