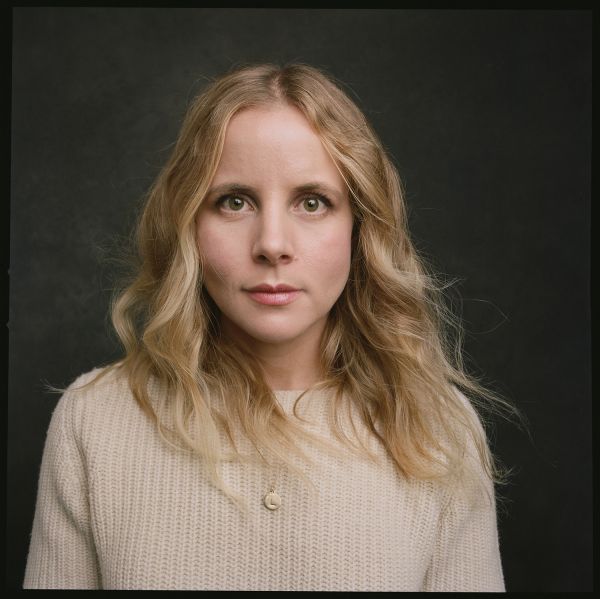 If you've ever wondered why you suddenly see athleisure everywhere or the same shade of magenta on every runway, meet Romney Jacob, a WGSN trend forecaster. Ms. Jacob began her career at Style.com, then transitioned to trend forecasting at The Tobe Report. Now, she's the Director of WGSN's mindset, the consulting division within WGSN, where she creates the link between information from WGSN's editorial team and big retail clients.
Ms. Jacob spoke with the Observer about why bespoke is such a buzzword, how cool teens influence fashion and the technological advances impacting athleisure, which is officially here to stay. 
Tell us what being the Director of Mindset entails. We have our amazing team of content editors who are super specialized in their areas, whether it's denim, the China market or the youth market. I take all of that information and work on special projects for our retail clients. A lot of mall brands that aren't cutting edge designers, will say, "You're showing me amazing imagery, but I'm not understanding how to translate that." That's where I come in.
What kind of research goes into identifying these trends? People think trend forecasting is plucking trends right out of the air, but it's much more objective. The entire team of content editors and freelancers that contribute to the site meet twice a year. Everyone delivers a presentation on their region and focus area. What are the stores that are opening, how are people dressing on the street, what are the new apps everyone's obsessed with? WGSN's whole approach is that we have a broad reach, we're truly a global agency.
Tell us how new trends develop. It's not about a completely new trend, but it's about looking where the evolution of the story is, it's a refinement of what you've seen. It's not fortune telling, it's looking at what's happening. It entails a bit more of gut instinct.
Is it difficult to keep track of what year you're working on? It's hard because on any given day I have no idea what year I'm currently in. I work two years out, so in March we're meeting for our next trend day and we're going to be doing spring/summer '18. That sounds crazy, but the color team works a year beyond that. The teams that are analyzing fabrics and material development work even further out, because that fabric has to be made into the clothing.
How has the rise of social media changed the way trend forecasters operate?  In 2000 and before, everything was more predictable. There was a linear trajectory. Now, some trends will hit super fast and be gone in a second, some will hit and stick for a long time, so it's a lot more challenging. That's why retail is performing so poorly now, because there's just so much going on.
What types of specific trends do people monitor?  Our youth editor monitors trends happening on Tumblr and Instagram, and she also keeps a network of teenage contacts because she goes to festivals to see the fashion and what the teens are up to. If she meets a teen she feels has a good radar, she brings them in for focus groups.
How do you bring a personalized feel to brands, so the trends don't overlap? Anything bespoke, or customization in general, is such a huge trend. That's why it's so hard for Abercrombie, because you don't want to look like everyone else. Ten, fifteen years ago you wanted to, but now you don't. This idea of "stuffocation," that the pace of life is overwhelming, there's too much stuff, the Marie Kondo book…that's a huge trend.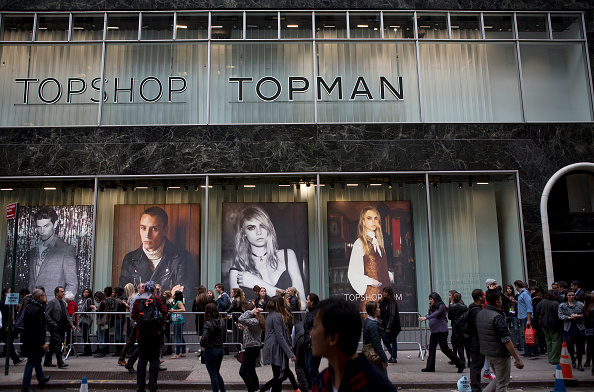 How do you present new trends to the brands you work with? We'll work with a retailer to come up with an itinerary with a goal in mind, like understanding the millennial consumer. We've done trips that are two-weeks around the world and we'll lay out a full day's activities.
Can you tell me some upcoming trends? Athleisure is not a fad, it's a lifestyle, it's not just about your joggers and your running shoes. The last major shift in apparel was around the 1950s when denim was first introduced. What we're seeing now is the next version of that; it's the point where activewear fully merges with regular streetwear, so it's the incorporation of stretch fabrics, but it doesn't look like something you'd wear to the gym.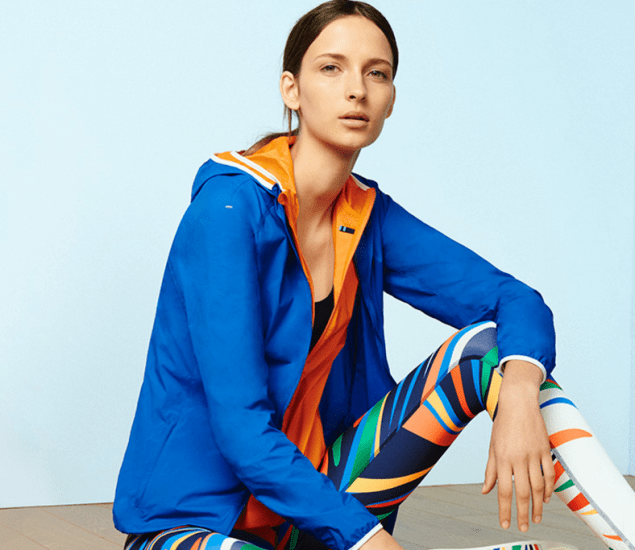 What kind of fabrics will we see? In menswear specifically, there are a lot of cool fabrics for blazers with a little bit of stretch in them, or tailored pants you could commute on your bike in, then you don't have to be all disgusting when you get there. Tory Sport has amazing technical cashmere you can wash. Some future fabrics are the weight of an anorak, with the warmth of a Canada Goose jacket. Developing these crazy technologies is going to completely change the way we approach getting dressed, but for now a lot of that stuff is so prohibitively expensive that you're not coming to see it really come to mass for a long time, if ever.
How will luxury change? There's this idea of stealth wealth. It's not cool to show off your logo or handbag. Now, the way you brag is flaunting your healthy lifestyle, so it's a selfie at SoulCycle, a 10 dollar green juice or geotagging a hike. We know luxury is down; this is how luxury is going to differentiate itself going forward, with the types of materials and fabrics you're going to be able to get at that price point.
What advances will we see in fashion? There's augmented reality, virtual reality and artificial intelligence. The other side of it is the natural, like the slow-made concept which started with food.
So either incredibly tech-obsessed, or the exact opposite? Everything is falling within those two areas. For a long time with the iPhone and everything changing so rapidly it felt like a little bit of a runaway train, no one really knew where the trends were going. We're working with retailers on understanding where their consumer falls on the spectrum, how much they want to be in the future, how much they want to be in the now and disconnect.
What does the natural trend look like? It's denim, natural fabrics, 100% cotton or fabrics that feel really textured. They be a poly fabric but they'll have slubbing or a marled component. Consumers are going in and touching the fabrics now, cozy and hygge are big words on Instagram. It's the idea of feeling comfortable and burrowing away; anything that has texture, like cashmere, corduroy. The '70s trend falls right into that, color palettes feeling very from the earth, yellows, reds and brown, so the opposite of a technical fabrics, it's a fabric that's been around for forever.
What were the major trends in recent years? The mid 2000s to 2011/12 was a really tumultuous time. There was the recession and there wasn't a clear, defined look. We usually use the stealth wealth phrase to explain that, because it's not really cool to be super ostentatious like Paris Hilton anymore. It changed the accessories market, but it also ushered in normcore and wanting things that are more timeless.
When did fast fashion come into play? Fast fashion came about around 2000. People were binging on it. It wasn't about the long term, with fast fashion it's about the now, so you're going to Forever 21 or H&M to get something you need right then. Now the consumer is starting to reject that mentality of buying all the things. Now they talk about sweatshops, sustainability and carbon footprints and that's changing the way people are approaching fashion. They're much more interested in pieces that are not only timeless but made well. Fast fashion made such a big impact on retailers, all of them had to adjust to offer things that were cheaper, and now the consumer is pushing away from that.
Do you think the approach to fast fashion is one of the reason Fashion Week is changing? Rebecca Minkoff is always at the cutting edge of digital and then you have designers who are going on record to say the pace is punishing for them, that it's not worth being in Dior or Lanvin because you can't be creative anymore. You hear the consumer grumbling. Diane von Furstenberg wants to change Fashion Week to a consumer event, rather than an industry event, because at this point, it is a consumer event. You can go online and see the images from the clothing right away, Zara's going to have those styles in-store months before. Some of the items you see aren't even being produced because they are ultimately marketing events for the designers. The fashion world doesn't move as quickly as other areas, but with complaints in so many different areas something will change soon.