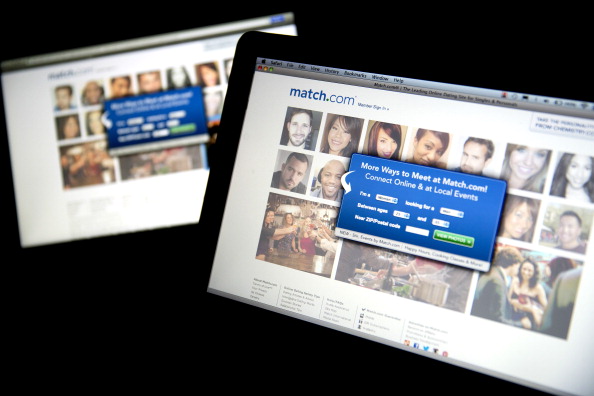 Match.com has released its sixth annual study on the singles in America. The findings aren't entirely surprising, although some might shock you (or convince you some people are lying about their dating behavior). Instead of focusing on the first date, the study looked at how to guarantee a second date, the dating differences between Democrats and Republicans and the modern-day definition of an ex. Although many have left old-school dating websites behind, choosing more specific apps, Match still has many singles logging in and reporting on their relationships.
The 2015 Singles in America study was conducted by anthropologist Dr. Helen Fisher and evolutionary biologist Dr. Justin R. Garcia of The Kinsey Institute for Research in Sex, Gender and Reproduction at Indiana University. There was a representative sample of 5,504 singles between the ages of 18 to 70.
The research found people who are passionate about political issues, regardless of their affiliation, have better sex, so singles should search for partners who are closely following the election. Thirty-eight percent of Hillary supporters are more likely to wait for the right person and 65 percent of her supporters want children. As for the other candidates, 24.3 percent of female singles chose Marco Rubio as the most kissable candidate.
Most studies focus on how daters are nailing down a first date, but Match examined how to guarantee a second one. Fifty-nine percent of men and women do not expect to feel chemistry until a second date, but 53 percent will go on a second date even if the first one was awful, because 50 percent of singles believe that the person will "grow" on them. (Now, that's romance…or at least a description of fungus.)
If you're wondering what to talk about on the first date, avoiding politics is no longer necessary, because a positive discussion on a political issue can increase your chances of a second date by 91 percent. Twenty-five percent of singles say "not being registered to vote" is an instant deal-breaker, while 35 percent will not consider dating someone who "does not have an opinion on key political issues." Start binge watching the debates this season to increase your potential for finding a mate.
If you're trying to choose the perfect spot for a first date, the type of restaurant is the key to success. Sushi will increase your chances of a second date by 107 percent. Hopefully, your date isn't a teetotaler; ordering a cocktail (not wine or beer) will increase your second date chance by 137 percent, proving vodka glasses are real.
Other issues you shouldn't bring up on the first date? Leave your exes in the past; then, if you break up, don't text under the influence. The study found 16 percent of singles drunk dialed an ex, which means the remaining percent was definitely lying. Or they were just drunk texting their ex.