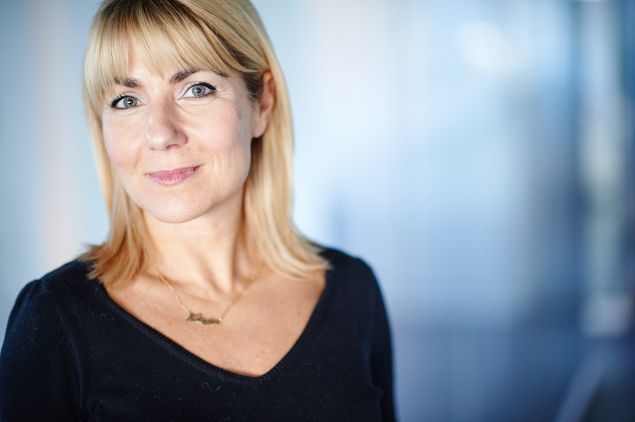 Katerina Gregos, who has been the artistic director of Art Brussels for four years, will leave her post this summer in order to work on independent curatorial projects, according to a release sent out by the fair.
"I come from the world of public institutions, large-scale exhibitions and biennials, and this is the world I feel most comfortable in though as an independent curator one should always be open," Ms. Gregos told the Observer exclusively via email. "For me, what is most important, however, is being able to work directly with artists in any given context. This is the most rewarding part of being a curator, in my opinion."
Aside from her work at Art Brussels, Ms. Gregos had most recently curated the Belgian Pavilion at the 56th Venice Biennale and the 5th Thessaloniki Biennial, both last year. Before that she had curated the Danish Pavilion at the 54th Venice Biennale among other international exhibitions; she has also been an active lecturer and writer.
She leaves as the 34th edition of Art Brussels (which runs from April 22-24) is set to open at a new location, the former Belgian customs house called Tour & Taxis. The centrally located, turn-of-the-century building will offer easier access as well as more room for the fair's new Rediscovery section, which is dedicated to art exclusively from 1917 to 1987. 
"The people who know Art Brussels know that it has built up its own niche of difference in the admittedly pretty homogeneous landscape of art fairs," Ms. Gregos said. "It is a fair which has become known for its 'discovery' element (for showcasing artists at the beginnings of their careers) and for featuring galleries which are 'unusual suspects,' among more established ones. The fair has also become known for its more curatorial approach and for opening up to include more experimental, non-commercial artistic practices."
Her last statement seems undeniably true if you look at the many changes Ms. Gregos has implemented during her tenure, including the introduction of not-for-profit spaces to the fair, performances and concerts by artists on THE STAGE and a Curator's Programme that Ms. Gregos set up in collaboration with the Flanders Art Institute to complement the fair's VIP Programme.
"Katerina has nourished the fair with her extensive knowledge, expertise and international network," said Art Brussels managing director Anne Vierstraete in the release, which also hinted that Ms. Gregos might be invited back to curate at the venue in the future.
Brussels, with it's large gallery district and relative affordability to artists is poised to become a major hub in the European art market, partially due to the success of Art Brussels during Ms. Gregos' tenure. Another sign of their success is the birth of some competition: the Independent Brussels, a new Belgian fair that is the first international wing of the popular New York-based Independent Art Fair, and takes place the same week as Art Brussels.