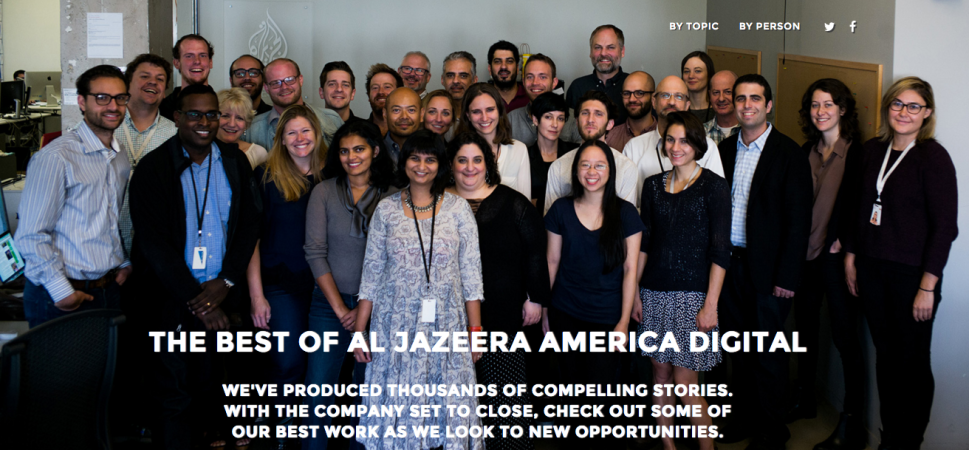 The cable news network Al Jazeera America is shutting down at the end of April, but the work of its digital journalists will live on.
Joanna Kao, a multimedia reporter and developer, and reporter Azure Gilman have created The Best of AJAM Digital, a stand-alone portfolio site to highlight some of the work that came out of the Qatari-owned media outlet, which, despite grand journalistic ambitions and heavy spending, struggled to find a foothold in the media landscape since its launch two and a half years ago.
"We've produced thousands of compelling stories. With the company set to close, check out some of our best work as we look to new opportunities," the website, which launched February 1, urges.
The well-designed site, which is searchable by both topic and author, does double duty: in addition to making sure that the work won't disappear when Al Jazeera America does, it acts as a database of journalists who will soon be free agents.
The project was tweeted out today by multiple media personalities: