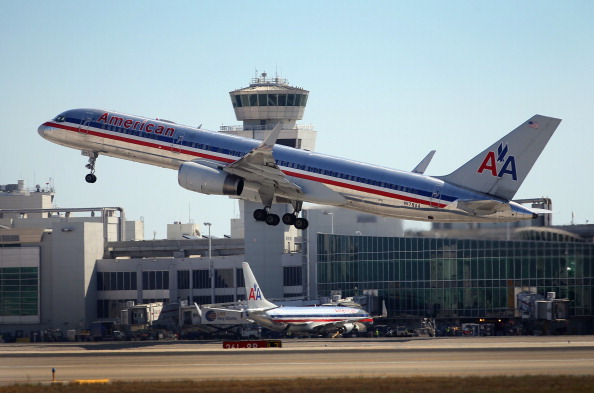 Flying commercial with your $196,000 Lucio Fontana sculpture is probably not the best idea. Unfortunately, Marc Selwyn Fine Art found out the hard way when the gallery tried to ship an artwork from Paris to the Armory show last last year, only to find it damaged after its transcontinental flight on American Airlines. Now, the gallery's insurance company Lloyd's of London is suing American along with seven art handling companies for breach of contract and negligence.
A watercolor of Winnipeg's Canadian Museum for Human Rights created by Prime Minister of Canada Justin Trudeau sold on eBay for $25,200.
The 2016 editions of Paris Photo Los Angeles and FIAC Los Angeles have both been canceled, due to a low turnout of local collectors. This April would have marked Paris Photo L.A.'s fourth edition, and in May would have been the inaugural run of the West Coast FIAC, which was originally slated to launch in May 2015 but was postponed.
A Charlie Chaplin Museum will open at the actor's former Swiss residence on April 17. The museum, which is located in the village of Corsier-sur-Vevey and occupies Chaplin's house and a replica Hollywood studio next-door, has been in the works for 15 years.
A note to dealers: never leave artwork unattended. One gallerist was given quite a scare after $28,300 worth of artwork went missing in transit while being moved back to the gallery from last month's Outsider Art Fair in Chelsea. The painting's are now back at the gallery safe and sound.
Sotheby's is letting designer Erdem Moralioglu curate its March 15 "Contemporary Curated" sale in London. Mr. Moralioglu has chosen artworks that inspire his work, and will also have a hand in curating "the look of the catalogue" and "the feel of the galleries," according to Women's Wear Daily.
Big waves on the North Shore of Oahu briefly uncovered petroglyphs carved into the lava rock under neath several feet of sand. It is suspected that the beach may contain up to 70 carvings, each possibly hundreds of years old, but among locals only a few have ever been spotted over the years.
BESbswyBESbswyBESbswyBESbswyBESbswyBESbswyBESbswyBESbswyBESbswyBESbswyBESbswyBESbswyBESbswyBESbswyBESbswyBESbswyBESbswyBESbswyBESbswyBESbswyBESbswyBESbswyBESbswyBESbswy
Here's a rare behind-the-scenes look at the American Museum of Natural History's famed dioramas when they were first being created.