After two and a half years at sea, a drawing in a bottle thrown into the Atlantic by artist George Boorujy has been recovered on a beach in Southwestern France.
Alain and Brigitte Barthelemy discovered the bottle while walking their dog last week. Inside, they found a drawing by Mr. Boorujy of a double-crested cormorant bird and a letter of congratulations.
The bottle found by the Barthelemys is part of an ongoing project by the New York-based artist titled New York Pelagic. For the work, the artist seals drawings of birds that fly over the open sea into glass bottles, deposits them in the ocean and tracks their movements, hoping to draw similarities to the migration of garbage and its impact on wildlife.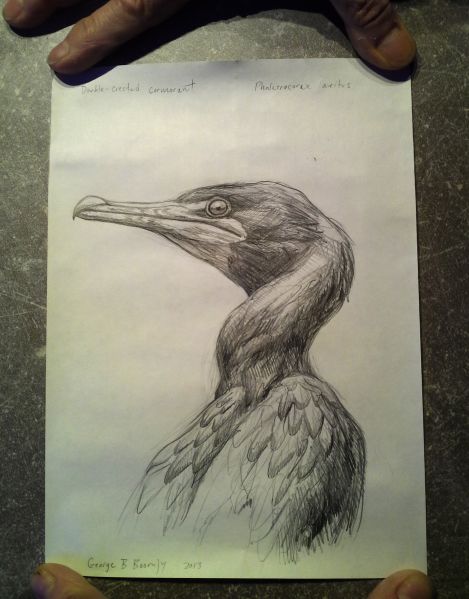 The couple sent Mr. Boorujy a letter via email after their unexpected find. The artist said he was overwhelmed with excitement and the news took him completely by surprise.
"I hadn't thrown [a bottle] in a long, long time," Mr. Boorujy told the Observer. He parted with this particular bottle in October 2013. "Life takes over and you completely forget."
Over the course of the project, Mr. Boorujy has tossed about twenty similar bottles into the ocean, eight of which have been recovered. However, the other reclaimed bottles have each been discovered shortly after Mr. Boorujy released them and were found closer to their launch locations.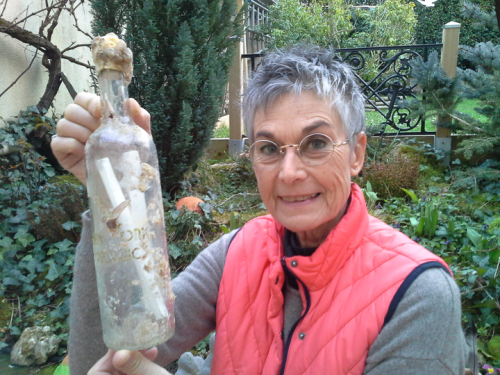 Mr. Boorujy explained that the project is also about the connections between people and nature.
"Living in New York, a lot of people here don't realize how connected we are to the sea," he said. "We live on an archipelago, in an estuary, where we're surrounded by water but a lot of people feel disconnected from it. You know, the dirty old Gowanus canal that I live on is ultimately connected to the Pacific ocean and connected to everything else."
The artist says he has continued corresponding with the Barthelemys by email nearly every day since their first exchange.
"I've seen pictures of their dog and everything," he said.