Yesterday, on the eve on the first day of New York Fashion Week, Zoolander No.2 made its stateside debut. The premiere was a day-long affair, starting at The Derek Zoolander Center for People Who Don't Age Good. The week-long pop-up shop in collaboration with Kiehl's was opened on the corner of 8th Ave. and 14th St. to much pomp and circumstance. Models bedecked in leopard and silver metallic suits on Razor scooters emerged from the doors backed by a quartet of trumpeters, followed by a young man, purported to be an expert in anti-aging, who gave the welcome address. He was flanked by banners emblazoned with Derek Zoolander's signature Blue Steel visage. "Make aging wish it had never been born" and "We put the you back in youth," the banners read. 
"Zoolander is just the ultimate fun character, and in this film he's so obsessed with aging," Kiehl's President Chris Salgardo said. "I'm not surprised at how real this has gotten though. Fashion people are obsessed with their skin!" Inside the The Derek Zoolander Center for People Who Don't Age Good, guests were taken on a 6 1/2 step process to test if you had aged poorly. Other than the baby-faced models, most did not fare so well. One particularly hilarious portion of the 6 1/2 steps that drew much of the crowd's attention was an examination of one's PTNR or "pants to nipple ratio." "Here we have our prime," a member of the center said pointing to a mannequin resembling a 20-something, chiseled male. "Notice how the nipples are far away from the waist, thus he is at his prime."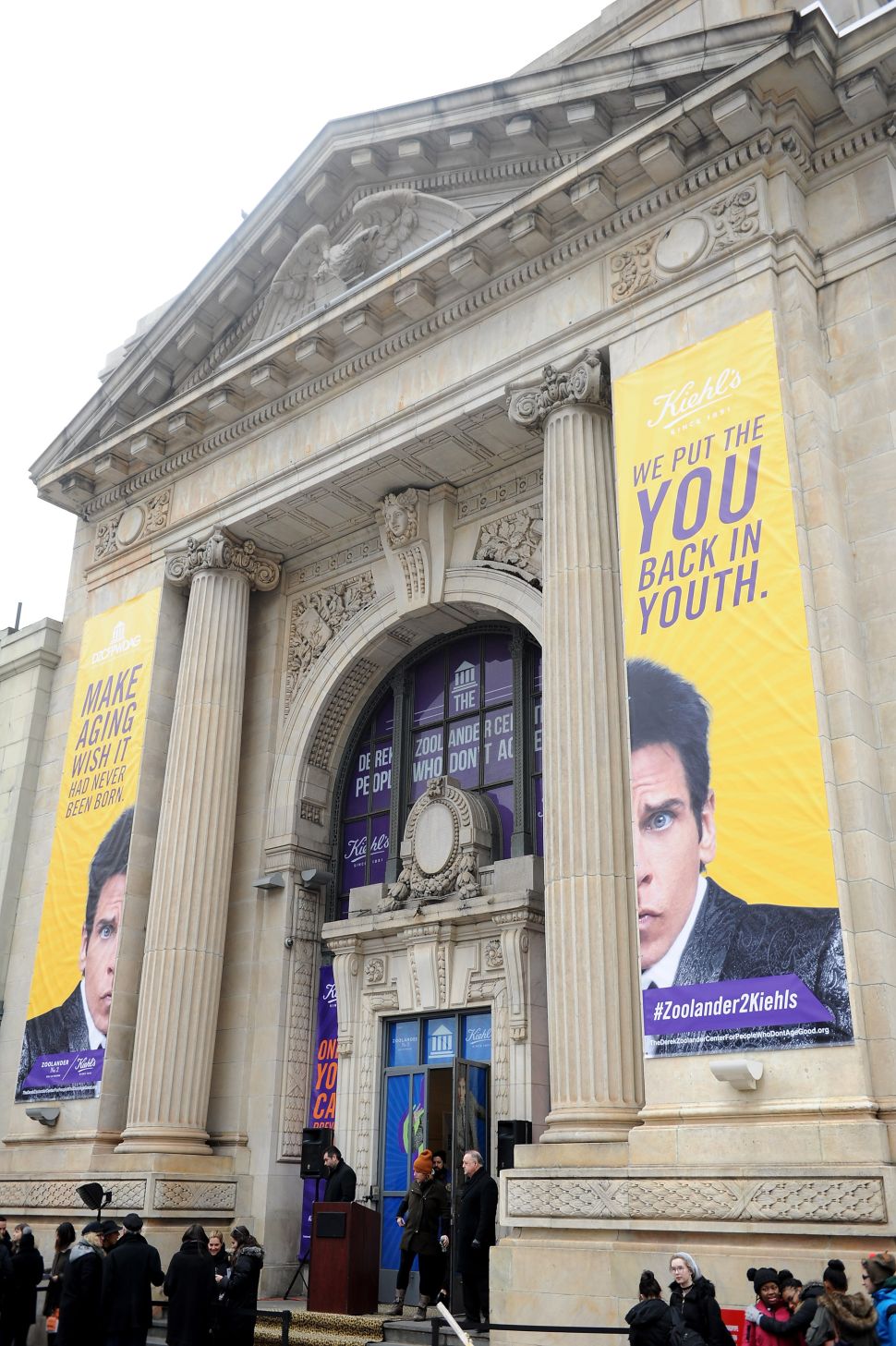 The hilarious male model caricature came to life later in the evening at Alice Tully Hall, where a runway show was staged in lieu of a typical red carpet. Mr. Stiller was joined by Will Ferrell in character as evil designer Mugatu, Owen Wilson as supermodel Hansel, Penelope Cruz as Interpol secret agent Valentina, and a pack of notable models including Gigi Hadid who opened the show in an embellished Marc Jacobs frock. Mr. Jacobs himself was in attendance, along with Tommy Hilfiger, Alexander Wang, and Valentino designers Pierpaolo Piccioli and Maria Grazia Chiuri, all of whom make hilarious cameos in the film. However, the most unexpected cameo came when Anna Wintour appeared on screen, and played a substantial role in the story line.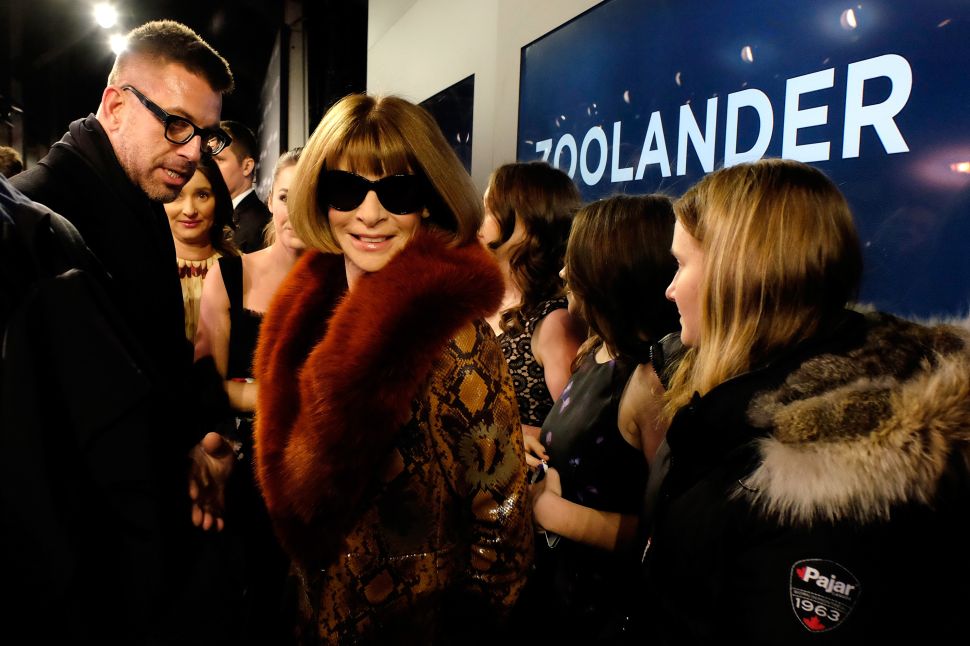 Ms. Wintour, who arrived to the premiere with daughter Bee Shaffer and Vogue's Director of Communications Hildy Kuryk, was also the driving force behind all of the unexpected appearances by these notable designers. "The first time around, we didn't have the fashion crowd on board with what we were doing," Mr. Stiller said, this time out-of-character, on stage before the screening. "But the first time around, Anna Wintour did put Derek Zoolander in Vogue, and this second time around was a huge part of making the movie happen, and an incredible partner in the process of making the movie, and I want to say to Anna, wherever you are, I know you're out there somewhere, thank you so much."