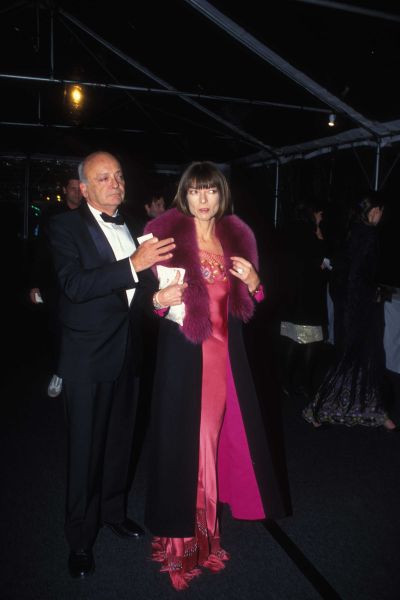 It looks like Anna Wintour isn't the only one having a busy Fashion Week.
Outside of the fashion industry and further into the realm of real estate, David Shaffer, a well-known child psychiatrist and the ex-husband of the Vogue editor-in-chief, has listed his Soho loft.
Dr. Shaffer bought the top-floor unit at 284 Lafayette Street for $4.3 million in 2012, around the same time he sold his West Village townhouse at 19 Downing Street for $6.88 million to Claire Danes and Hugh Dancy—he bought it in 1990 for just $1.7 million, shortly after his divorce from Ms. Wintour, with whom he has two children, Bee and Charlie Shaffer. Ms. Wintour has maintained her residence at a Greenwich Village townhouse at 172 Sullivan Street for quite some time—no doubt it's nice to have some constantly when one is unremittingly buffeted by the winds of fashion. But it seems that Dr. Shaffer felt it was nice to have something new.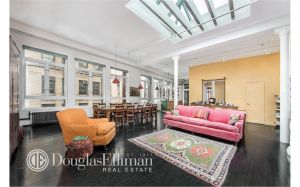 The 3,000-square-foot co-op is now asking $6 million. For that you get cast iron columns, hardwood floors, and a chef's kitchen. Per the photos, there are some sunny yellow walls in the living room and an office with brown leather chairs, wood and leather desk, and built-in bookshelves.
The three-bedroom, three-bath abode also has 11-foot ceilings, eight skylights, and, per the listing shared by Douglas Elliman brokers Abigail Agranat, Leslie Mason and Andrew Darwin, it's been "meticulously renovated." It also has the honor of being "formerly [the] home of [a] world renowned sculptor." Public records indicate that the previous owners were Geoffrey and Ann Marie Heal, the latter of whom is an "artist and printmaker" from what we can tell.
The building also has some other history that might be more attractive to artistically-inclined potential buyers—another unit on the same floor as Dr. Shaffer's once belonged to the late pop artist James Rizzi, who purchased the loft he lived and worked in for just $181,000 in 1983.