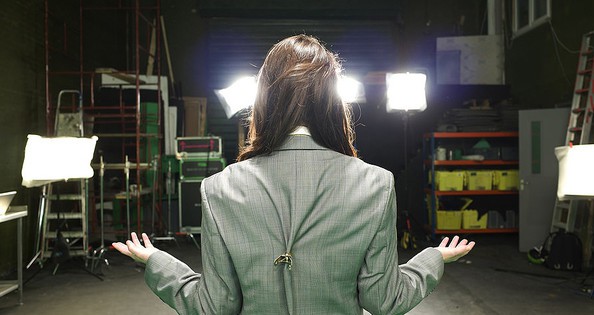 Introducing Jennifer Lyn Morone™ Inc., the human corporation.
Artist Jennifer Lyn Morone wants to make a statement about what she calls the "stalker economy"—corporate practices of selling personal emails, photos and information, often without our consent. So she is becoming an incorporated person.  Ms. Marone will hold the positions of founder, CEO, and product of Jennifer Lyn Morone™ Inc. and will be in control of what information about "her" is exploited and for what purpose, as the Guardian reported.
The logistics of her humanoid corporate endeavor began with the breakdown of her human qualities into physical, mental and biological services. This includes making public her health, financial and work records as well as biological offerings such as rom blood plasma for $50, bone marrow donations for $5,100 and eggs at $170,000 apiece. Physical and mental labor will also be factored in to her list of services such as gardening and problem solving. Most surprising, and possibly the most impactful, is offerings of emotions for sale such as compassion or kindness, though prices have not been set on these assets yet.
Potential customers can visit her website and request any of her services for a set fee. And she'll operate much like a corporation: consulting with shareholders, abiding by a business plan and engaging freely in the never-ending pursuit of data collection.
This project was born out of an assignment to "design a protest" while the American-born artist was pursuing her master's degree at London's Royal College of Art.
Though this venture may seem hard to execute, Ms. Morone has done some homework. She currently has a crew of computer-savvy friends who are developing independent servers and a wearable device that will collect data on her at every moment of every day. There will also be an accompanying software application called the Database of Me or DOME that manages all the incoming data that she generates. Though the technological kinks are still being worked out, there is already a collection of data that is amassing on her website.
But at least the project will get Ms. Morone's company/person some of the perks of being a corporation: tax breaks and limited liability, according to the Guardian. JLM Inc. is set to become fully operational come fall and at that time Ms. Molone (or her data, at least) will be entirely for sale.
As the fearless Ms. Morone signs off her promotional video, "This is extreme capitalism."
[vimeo 98300179 w=500 h=281]
Jennifer Lyn Morone, Inc from jennifer morone on Vimeo.