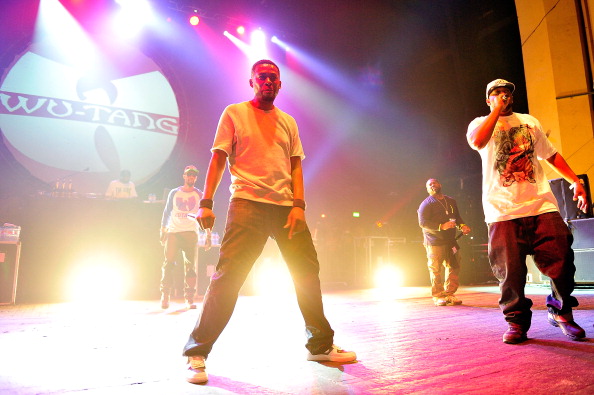 Following Jason Koza's discovery last week that Wu-Tang Clan's secret album, Once Upon a Time in Shaolin…, included unauthorized reproductions of his illustrations, the artist officially filed a lawsuit Tuesday morning in U.S. district court in Manhattan.
The 128-minute, 31-song double and final album of Wu-Tang Clan sold to Martin Shkreli for $2 million in a private auction held by Paddle8 last November. The stolen artwork became public when Vice interviewed Shkreli about the album deal and snapped photos of its contents.
Mr. Koza, represented by his attorneys Peter Scoolidge and Josh Kleiman, is suing Shkreli, Paddle8, Robert "RZA" Diggs, a founder of Wu-Tang Clan, and Tarik Azzougarh, producer of the album, for copyright infringement.
The illustrations were found in a 174-page leather bound notebook complete with song lyrics, credits, and anecdotes. Sarah Goulet, Head of Communications at Paddle8, told the Observer this album was not part of the sale, but rather a separate gift from Wu-Tang Clan to Mr. Shkreli. But Paddle8's press release for the sale advertised that the album would be "accompanied" by the notebook. Paddle8 declined to comment.
Although the illustrations were not used for promotional purposes, their reproduction still violates copyright law, Mr. Koza's attorneys contend.
Incidentally, fellow Wu Tang member Ghostface Killah recently released a Martin Shkreli diss track.