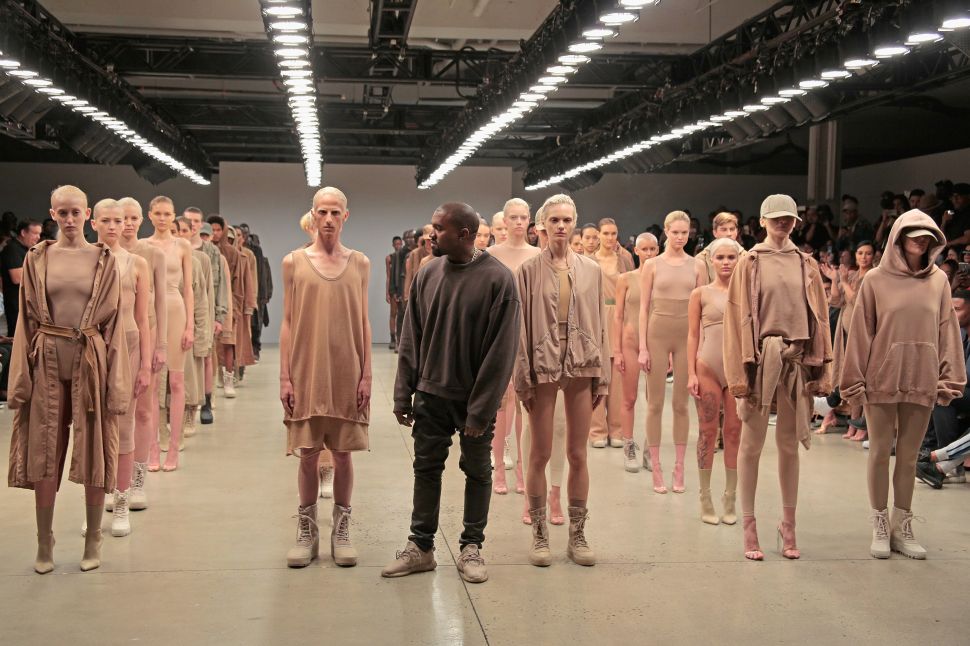 Today marks the arrival of Yeezy Season 3, which will bow at 4 PM at Madison Square Garden. If you're not one of the lucky few who scored a ticket, you can watch a live stream of the show here. However, many of us forget that this label is not the rapper's first attempt at joining the ranks of high fashion. In fact, before his marriage to Kim Kardashian, and the birth of his two children North and Saint West, he had made several attempts, most notably just five years ago with the debut of Dw by Kanye West.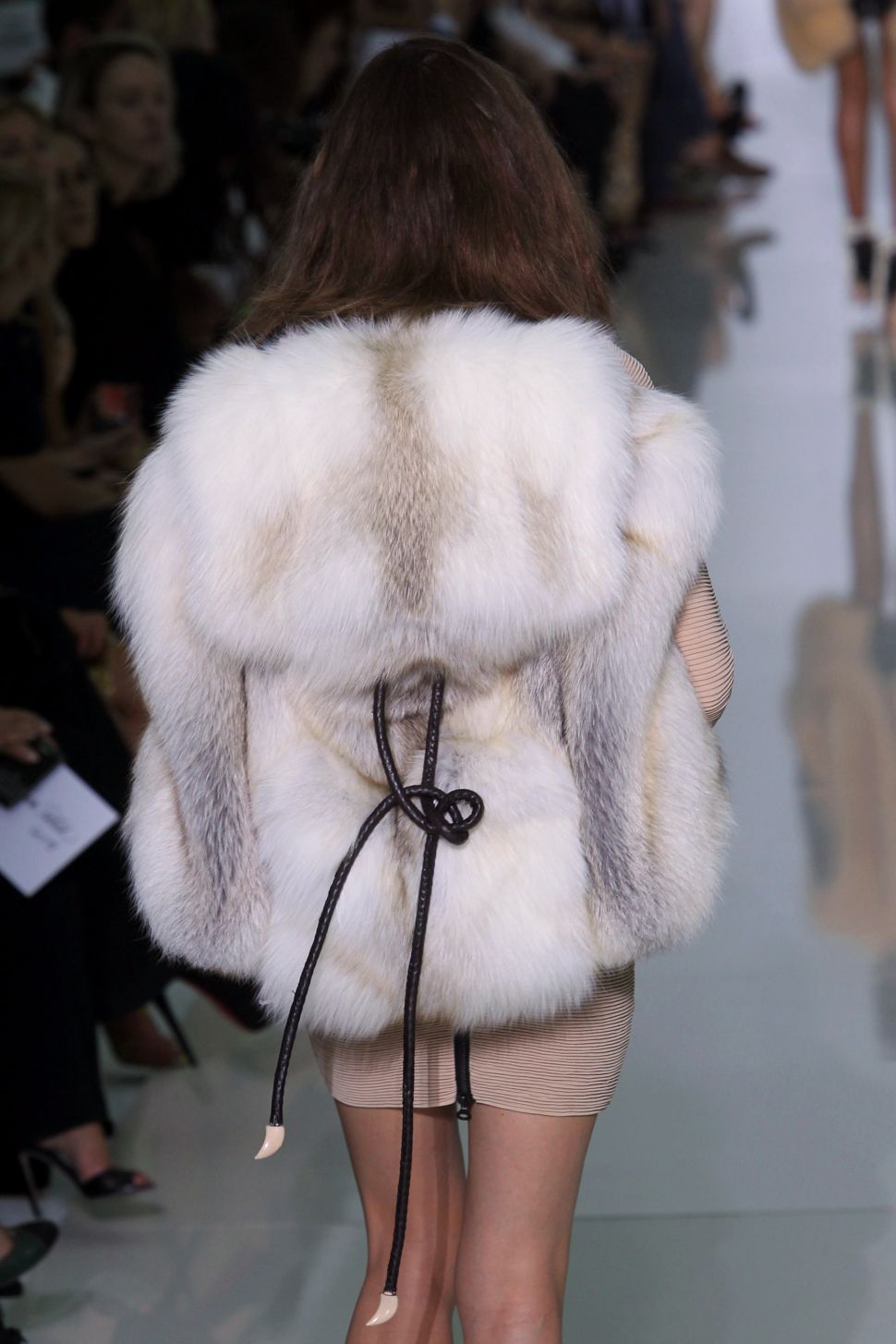 Lindsay Lohan, Jared Leto, Mary Kate and Ashley Olsen, and a handful of other designers sat in the front row at its inaugural 2011 runway show at Lycée Henri IV in Paris.
The collection included, among other items, a massive fur backpack and a pair of $5,800 stiletto heels designed in collaboration with Giuseppe Zannotti. It all lasted for just two seasons, funded solely by the rapper-turned-designer, and was ultimately shuttered without the backing of a larger brand.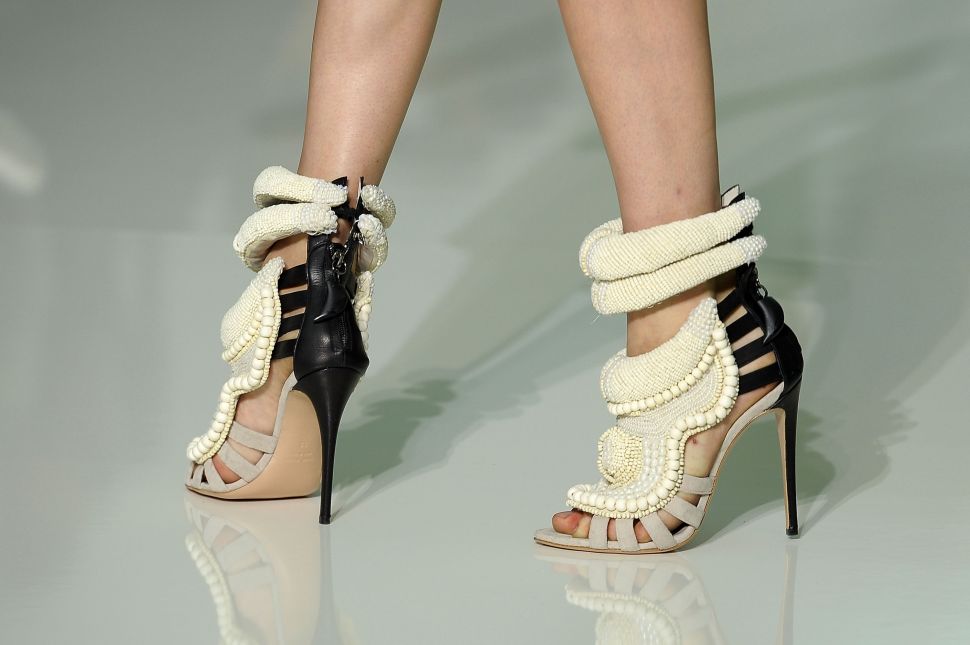 Now, Mr. West is exercising restraint. In the case of the much more pared down Yeezy by adidas line, Mr. West actually has his first commercially successful collection of clothes available for purchase. It's respected by both hype beasts and (most) fashion folk alike. Many naysayers, including some hot headed fashion critics, do remain. Here we take a look back at some of the highlights from Kanye West's first collection under Dw by Kanye West.