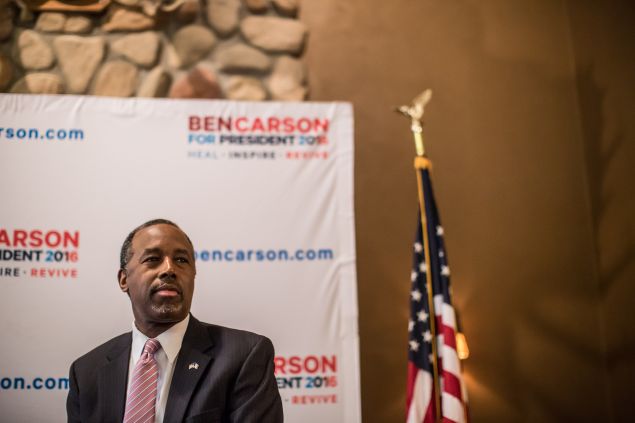 Contrary to reports flying through cyberspace, Ben Carson is not dropping out of the presidential race tomorrow. Instead, he's leaving Iowa early to get "fresh clothes" in Florida, where he lives.
A spokesman, Jason Osborne, said Mr. Carson, a retired neurosurgeon, was also ducking out of Iowa on caucus night to avoid an incoming snow storm.
"@RealBenCarson leaving Des Moines later tonight to avoid storm. Not suspending — getting fresh clothes then back out Wednesday," Mr. Osborne tweeted.
In another tweet, Mr. Osborne said the Republican wasn't "standing down."
Mr. Carson "will be going to Florida to get fresh clothes b4 heading back out on the campaign trail. Not standing down," he tweeted.
The decision to leave Iowa on the night votes are counted in the first-in-the-nation state is yet another bizarre twist for a dysfunctional campaign that has known many. Once a front-runner in Iowa, where evangelicals play an outsize role in the GOP primary, Mr. Carson has burned through campaign cash and suffered a series of high profile staff departures.