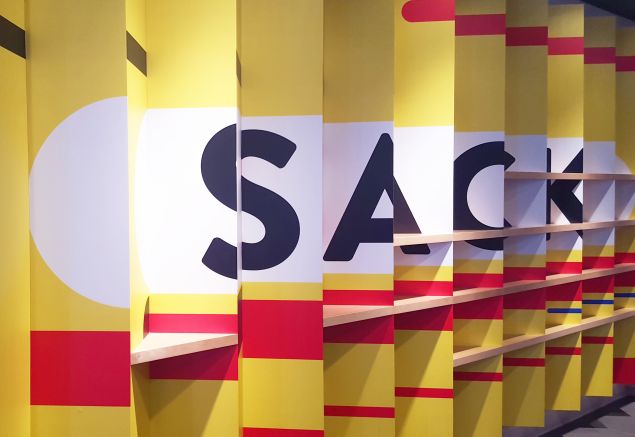 Since Top Chef winner Michael Voltaggio opened his Ink.sack sandwich shop on L.A.'s Melrose Avenue in 2011, the landscape of fast-casual dining has changed dramatically all over the country.
New York fine-dining king Danny Meyer is now best known for burger chain Shake Shack, which has become a billion-dollar publicly traded company. Salad chain Sweetgreen, with investments from Mr. Meyer, AOL founder Steve Case and chefs including David Chang, Daniel Boulud and José Andrés, could be headed for a big IPO too.
And savvy chefs and operators have learned a few things: 1.) Side projects are often the ventures that have the most potential for expansion. 2.) Great ingredients and recipes are important, but so is keeping things simple. 3.) The customers at your grab-and-go spot don't care about modernist technique or exquisite plating as much as the guests at your fancy sit-down restaurant.
Which brings us back to Mr. Voltaggio. The chef, who runs avant-garde hot spot Ink. and previously worked for Mr. Andrés at The Bazaar, recently announced that Ink.sack was turning into Sack Sandwiches. And barely a week later, the concept is debuting at a new Sunset Strip address where Mr. Voltaggio is also working on an adjacent full-service restaurant.
Why have just a fried chicken sandwich or a ham sandwich when you can have both at the same time?
Sack Sandwiches, which opens today, is the self-described evolution of a "chef-driven" concept into a "guest-driven" one. (Over the years at Ink.sack, Mr. Voltaggio, a culinary star with enough DGAF swagger to run a hyper-modern restaurant but also appear in a Carl's Jr. Super Bowl commercial this year, retired some high-concept sandwiches including the CLT with chicken liver mousse and crispy chicken skin.)
The Classic sandwich, with ham, swiss cheese, lettuce, tomato, mayo and mustard, at Sack Sandwiches is actually a new offering from Mr. Voltaggio. Other new sandwiches include potential crowd-pleasers like the Cordon Bleu because why have just a fried chicken sandwich or a ham sandwich when you can have both at the same time? There's also the New "Deli" sandwich with beef pastrami, curry mustard and pickles.
And, of course, Ink.sack staples like the Spanish Godfather (inspired by Mr. Andrés) and the wondrous Chorizo and Eggs with jalapeno are here too. New beverage options like Straus Creamery milkshakes, Stumptown Nitro cold brew and Boylan's fountain sodas remind you that you're at a different kind of fast-food restaurant.
Mr. Voltaggio is also in the process of converting his original Melrose Avenue Ink.sack location into a Sack Sandwiches, but it's his Sunset Strip debut that should get a lot more action. The Melrose Avenue sandwich shop will be open from 11 a.m. to 8 p.m. daily, but the Sunset Boulevard spot will be open from 11 a.m. to 11 p.m. Sunday through Wednesday and 11 a.m. to 2 a.m. Thursday through Saturday. This makes sense for a restaurant on a stretch of old-school rock clubs, overheated beer-and-shot bars and models-and-bottles lounges. If you ever want a Reuben before ending up at 1OAK, this is your solution.