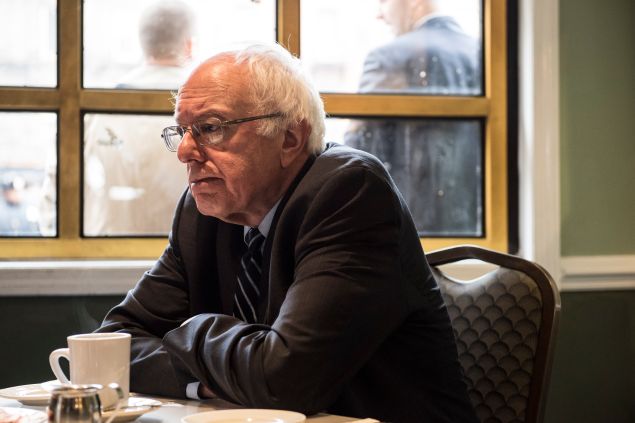 In a sign that the Clinton campaign believes it can slow Sen. Bernie Sanders' momentum with the help of African-American voters, the Congressional Black Caucus' political action committee endorsed Hillary Clinton for president today.
Congressman Gregory Meeks of New York, the chairman of the CBC, tore into Mr. Sanders, a Vermont independent, calling his record on gun control "very troubling" and questioning the significance of his growing roster of black surrogates.
"You go through her record, time and time again, you see she's been right on the issues important to the African-American community," Mr. Meeks, a Democrat, told the Observer. "His record on guns is very troubling. Bernie Sanders voted to protect the gun manufacturers. That's a problem."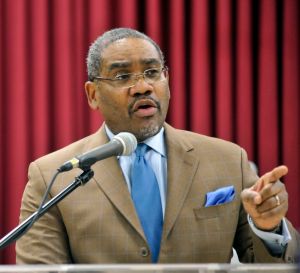 Mr. Meeks said Ms. Clinton has been focused on "getting guns off the street" and accused Mr. Sanders, who served in the House for nearly two decades before his election to the Senate, of not being a partner with the CBC. The Queens congressman predicted that after his landslide win in New Hampshire and near-victory in Iowa, Mr. Sanders, who voted against sweeping gun control measures in the 1990s and for a 2005 bill that gave gun manufacturers immunity from lawsuits if their weapons were used illegally, would fail with the black electorate.
Since both Iowa and New Hampshire are almost entirely white, and Mr. Sanders hails from one of the whitest states in America, the "real primary" is just beginning now, Mr. Meeks argued. He criticized some of Mr. Sanders' most prominent black surrogates, including Dr. Cornel West, a fierce Obama critic. This, along with a focus on Mr. Sanders' gun record, has been an emerging Clinton attack line: that Mr. Sanders, who claims to support President Obama and promises to protect his legacy, aligns himself with the likes of Dr. West, who once called President Obama a "niggerized" president for not challenging white supremacy.
"Cornel West is one of the biggest critics of Barack Obama. People like him don't acknowledge all the good work he's done," Mr. Meeks said. "These are all critics of Barack Obama, which means Sanders is a big critic of Barack Obama."
"Who do they represent? Members of the Congressional Black Caucus can say we're elected from the black community. Who's Cornel West? Who does he represent?" Mr. Meeks asked.
Asked whether he was troubled by African-American intellectuals who are deeply critical of Ms. Clinton's husband, former President Bill Clinton, for gutting welfare and introducing stringent anti-crime measures that drove the explosive growth of America's prison system, Mr. Meeks said he wasn't.
"They are revisionist," he said. "You talk about the whole picture, income inequality. All those gaps for African-Americans began to shrink under the Clinton administration. The wealth gap was closing, so much so that Toni Morrison said Bill Clinton was our first black president."
After the Nevada caucuses, Mr. Sanders and Ms. Clinton will compete in South Carolina later this month, where the Democratic electorate is overwhelmingly black. Polling well behind Ms. Clinton with blacks, Mr. Sanders is hoping to make inroads there before the February 27 primary, meeting with Rev. Al Sharpton this week and touting a growing list of black supporters.
A spokeswoman for Mr. Sanders did not immediately return a request for comment.