Chicago-based artist Kerry James Marshall will be the subject of a major three-city retrospective beginning in April.
The show, titled "Kerry James Marshall: Mastry," will open at the Museum of Contemporary Art in Chicago on April 23 and run through September 25, 2016. It will then travel to the Met Breuer a new extension of the Metropolitan Museum of Art in New York, opening October 25, 2016 and closing on January 29, 2017 before finally heading to the Museum of Contemporary Art Los Angeles, where it will run from March 21, 2017 to July 2, 2017.
One of the country's most celebrated painters, Mr. Marshall has forged an unmistakable and complex style over the years that merges the structure and refinement of European Renaissance painting with the graphic storytelling and dynamism of American cartooning.
Mr. Marshall was born in Birmingham, Ala., in 1955 and raised in South Central Los Angeles, Calif. and was therefore positioned front-and-center for the Civil Rights and Black Power movements—struggles that continue to inform his art to this day. His portraits, interiors and landscapes, which are populated with the artist's signature overly darkened portrayals of African-American figures from history or from the artist's life, offer a singular perspective that counters African-American stereotypes while presenting a private window onto the black experience in the United States.
The exhibition was co-curated by leaders from all three institutions: Dieter Roelstraete, former senior curator at the MCA Chicago and a member of the Documenta 14 curatorial team; Ian Alteveer, Associate Curator in the Department of Modern and Contemporary Art at the Metropolitan Museum of Art; and Helen Molesworth, chief curator at the Museum of Contemporary Art, Los Angeles, according to the Chicago Sun Times.
"[Mr. Marshall's] work is intrinsically linked to and explicitly about the black experience in this country – both in terms of its visibility and its invisibility," said Mr. Alteveer via email.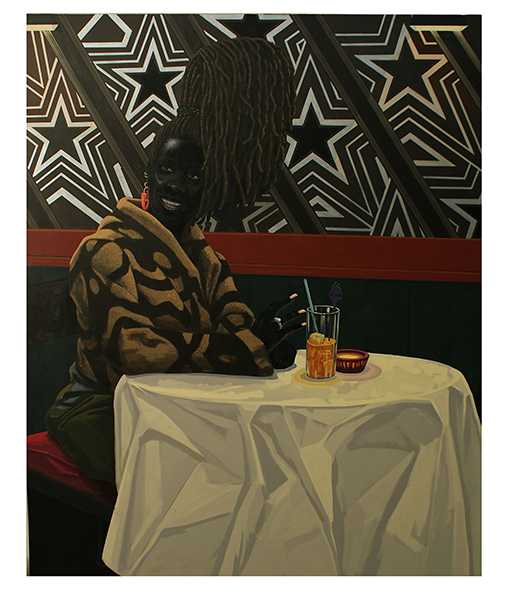 At New York's Met Breuer building this fall, Mr. Marshall will be also be curating an intriguing exhibition that will run concurrently with his retrospective. This exhibition will draw artworks from the Met's extensive collection, hoping to illuminate the breadth of international and historical influences upon this one-of-a-kind artist.
There will be roughly 70 artworks in "Kerry James Marshall: Mastry," and while it will primarily focus on the artist's paintings, the show will also include drawing, photography, video and sculpture spanning the entirety of Mr. Marshall's career. A catalog published by Skira Rizzoli and the Museum of Contemporary Art Chicago will accompany the exhibition.