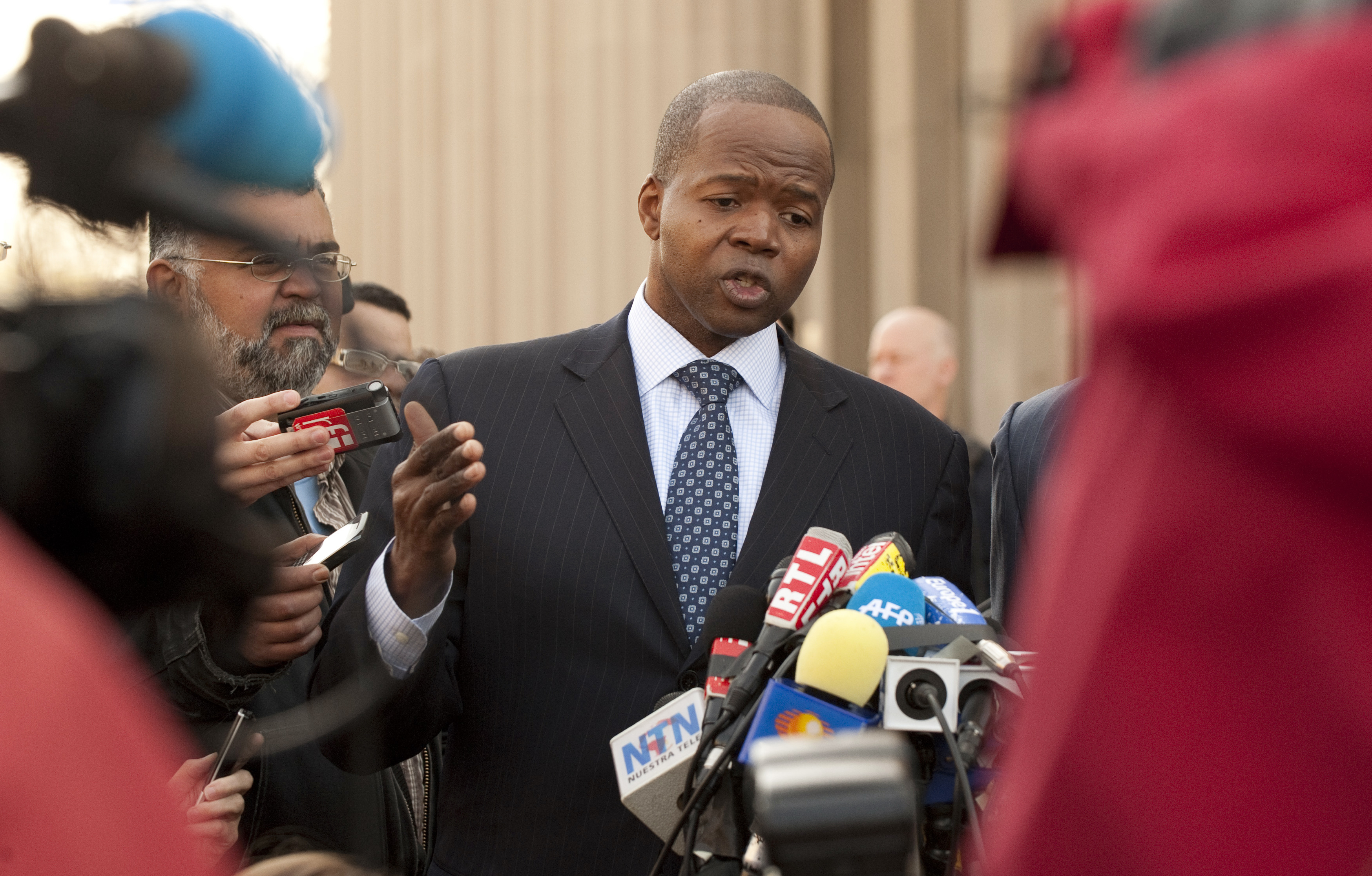 Charges against five teenagers accused of raping an 18-year-old woman in a Brownsville playground will be dismissed, Brooklyn District Attorney Kenneth Thompson said today.
The case garnered significant media attention, not just for the horrific allegations—that the young woman had been gang-raped at gunpoint while her father ran for help—but because the public was not notified of the alleged crime for several days. Local elected officials said the police would never have waited so long to report such an allegation in a more well-off neighborhood—Brownsville is one of the poorest pockets in the city—and Police Commissioner Bill Bratton and Mayor Bill de Blasio both later said the delay was a mistake.
But questions about the story arose quickly after the assault was reported, with two of the suspects saying they had walked into the park to find the young woman and her father engaged in a sex act. In today's statement, Mr. Thompson said the woman and her father had "provided multiple inconsistent accounts" to police—that there was no gun and they were in fact engaged in sexual conduct.
"The complainant has recanted her allegations of forcible sexual assault and the existence of a gun, and she does not wish to pursue criminal charges against any of the defendants," Mr. Thompson said. "She also refuses to cooperate with any prosecution against her father, who was engaging in sexual conduct with her."
As the allegations came under question, Mr. de Blasio had urged caution to the media in judging the young woman involved—and today Mr. Thompson expressed concern for her, saying what happened in the park was "reprehensible."
"That night, this young woman's father and the five young men engaged in conduct that was reprehensible and wrong, but because of the lack of reliable evidence, criminal charges simply cannot be sustained," Mr. Thompson said. "It is my fervent hope that this young woman gets all the support that she needs going forward. My office, including our victim advocates who have been working with this young woman, stand ready to provide her with any assistance she may need."