The Barrons of East New York may be looking to enlarge their domain by bringing down a freshman state senator—a move that would bring them into direct conflict with the Brooklyn Democratic machine.
Brooklyn Councilwoman Inez Barron, wife of Assemblyman Charles Barron, will endorse Mercedes Narcisse in a challenge to Brooklyn State Senator Roxanne Persaud tomorrow, the Observer has learned. Ms. Persaud served a single year in the Assembly before the county Democratic organization nominated her to take the Senate seat in a special election last November—replacing former Senate Democratic leader John Sampson, who was convicted of lying to federal agents and witness tampering in July.
"Mercedes is a great candidate," Ms. Barron said of the small businesswoman and nurse in a phone interview. "I know the work that she has done in our community, helping our people. She is well known in the community as an advocate for education, as an advocate for small businesses and for women."
Ms. Barron and her husband run a rival organization to County called Operation P.O.W.E.R., which largely controls the Democratic Party in impoverished, predominantly black East New York. Operation P.O.W.E.R. is far to the left of the moderate machine, heavily influenced by the ideology of the Black Panther Party, to which Mr. Barron once belonged.
Ms. Narcisse herself has a long and fraught relationship with County and with Brooklyn Democratic boss Frank Seddio. Mr. Seddio was godfather to one of Ms. Narcisse's children, but the two split after Mr. Seddio repeatedly declined to back her when she attempted to run for office—most recently for City Council in 2013, in a race she lost to County favorite Alan Maisel.
Ms. Persaud, who did not immediately respond to requests for comment, enjoys the advantages of incumbency and the support of the Brooklyn Democratic organization. Mr. Seddio's native neighborhood and base of power, Canarsie, sits at the heart of the district—and is home to a large population of Caribbean-Americans, Ms. Persaud and Ms. Narcisse among them.
But when Mr. Sampson won re-election with Mr. Seddio's backing in 2014, the majority of his votes came from the East New York part of the district. By backing Ms. Narcisse, Operation P.O.W.E.R. will move against the establishment in its greatest stronghold.
Ms. Narcisse, for her part, dismissed any discussion of political rivalries. Instead, she insisted she was simply looking to give the district the benefit of her experience as an entrepreneur and as a nurse to convicts re-entering society.
"It's really about the community. I am not looking do do anything but support the community," she told the Observer over the phone, promising to deliver resources for schools and public housing.
But Ms. Barron acknowledged her organization was looking to extend its influence.
"Operation P.O.W.E.R. has very successful in all of our endeavors," she said. "We believe we are going to continue to expand, and bring attention to our community and our issues."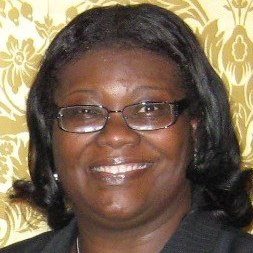 County saw the situation in similar terms.
"We're not going to underestimate the Barrons or any candidate. They're going to do what they're going to do to expand their reach, and we're going to do what we do, " Frank Carone, law chairman of the Brooklyn Democratic Party, told the Observer. "Roxanne Persaud is pretty well-regarded by her colleagues in the legislature and beloved in the community. And we're confident come primary day, come election day, Roxanne will be successful, and we will do everything we can to ensure that success."
Mr. Barron, who considered then decided against taking on Ms. Persaud last year, told the Observer he would not yet make a formal endorsement. Ms. Barron and Ms. Narcisse will kick off the campaign tomorrow at the Shirley Chisholm Campus in Canarsie—a facility named after the legendary Brooklyn congresswoman—to emphasize a message of feminism and independence.
The Democrats are currently in the minority in the State Senate, but many observers believe they will ride the slipstream of the presidential race into the majority in the November elections.