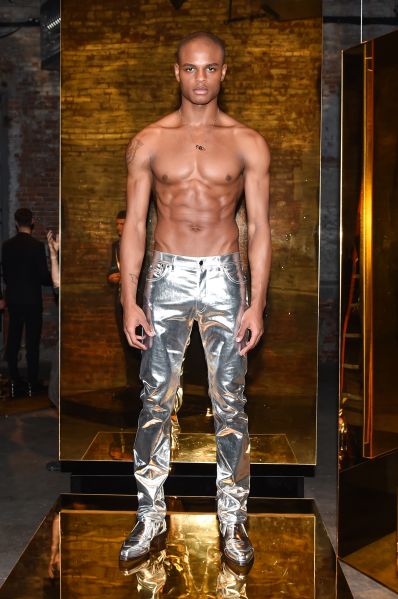 When it comes to fun evening wear, forget about tuxedos and don't even think about suits because Calvin Klein has a flashier option: a metallic jean.
The brand's menswear creative director, Italo Zucchelli, is bored of your usual uniform of formal garb. He's more interested in something flashy, something younger, and something much more fun. Last night he unveiled the creations, alongside a complete evening capsule collection, at New York Fashion Week Men's.
The molten design is created by covering denim with a foil coating. It comes in gold, rose gold and silver, what Mr. Zucchelli considers the "trinity of metals." And it looks best when worn without a shirt.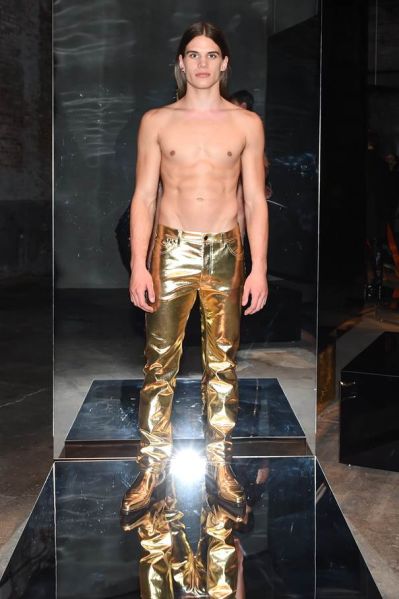 Mr. Zucchelli told Observer: "The idea is cool, young evening wear. I wanted to put together outfits like t-shirts with a tuxedo pant and include the metals, to make it more exciting and fashion and fun. Well," he added, "we all like nice beautiful looking bodies, too."
We certainly won't disagree with that.