The East Ramapo School District is no stranger to questions of fairness. Accusations of partisanship have become par for the course for the upstate New York district's board, most of whose members are Orthodox and Hasidic Jews presiding over public schools that their children do not attend. But this time, the questions are directed at New York's Board of Regents, the committee that supervises the Department of Education.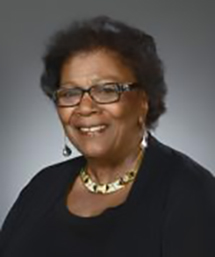 Ever since the district's large Hasidic population voted in a majority Orthodox school board who made significant cuts to public school programming, the district has been virtually synonymous with controversy. Encompassing in its midst a diverse—and divided—population, East Ramapo's neighborhoods include many Orthodox and Hasidic Jews but also large Haitian and Central American immigrant communities. Home to 9,000 public school children, the district's large Orthodox and Hasidic population prefer to send their 22,000 children to private schools. The board has faced a continuous onslaught of accusations, specifically that its members use district funds to subsidize private schools for Orthodox students, in particular those requiring special education. The board has consistently argued that special education is mandated by the State, and that they are merely following the law.
Things escalated when a New York based non-profit called "Advocates for Justice" filed a lawsuit suing the board on behalf of parents and students. A fiscal monitor—Hank Greenberg—was later appointed, and recommended the State intervene in the troubled district and set up a monitor with veto power over the board, a recommendation that the State Senate declined on the grounds that it set a dangerous precedent. In 2015, Speaker of the State Assembly Carl Heastie appointed Judith Johnson, former superintendent of Peekskill and Mount Vernon school districts and a resident of East Ramapo, to the Board of Regents to oversee East Ramapo, along with Dutchess, Putnam, Ulster, and Westchester Counties.
But documents obtained by the Observer reveal that in 2013, before she was appointed to oversee the contentious district, Johnson was engaged in overt efforts to discredit the board and assist in the lawsuit against them. Her name appears on an "East Ramapo Mobilization Plan" by Advocates for Justice, under the heading "Regional Fundraising." Documents also indicate that she attended meetings with the NAACP, one of the groups organizing against the board. In meeting notes, a person identified as JJ suggested that the group "ask both the state and national offices if there was any interest in supporting this effort." She was also cc'd on a letter to Commissioner King from the NAACP stating, "There was consensus that the current administration and system of governance and financing in ERCSD is dysfunctional and unlikely to be remedied without substantive intervention."
'Her having taken an advocacy role on one side of the issue calls into question her ability to be impartial.'—Yehuda Weissmandl, president of the East Ramapo School District Board
  Regent Johnson initially agreed to speak on the phone but then declined, opting to answer questions by email instead. She confirmed that she engaged in fundraising efforts for a group trying to discredit the school board. "Throughout my adult life I have focused my charity donations on tax exempt organizations that focus on social Justice," she wrote. "If civil rights, and that includes constitutional rights, are violated, and if Americans are adversely affected, unable to realize their potential as a result of externally constructed barriers, that must be removed, I have considered directing  my very limited funds to the cause for which the organization stands." And while she did not write the letter calling the board's governance "dysfunctional," she agrees with its content. For some, the fact that Johnson was so intimately involved in efforts on behalf of one side of a deeply controversial issue puts her squarely at odds with a big portion of the district she represents, not to mention its school board. "I expect the local Regent to work in the best interest of the entire district, that being the board and all the constituents," says Yehuda Weissmandl, President of the East Ramapo School District Board. "Her having taken an advocacy role on one side of the issue calls into question her ability to be impartial."
For others, the revelation that Johnson engaged in efforts to assist Advocates for Justice was less surprising. State Assemblyman Dov Hikind says that after Greenberg presented his recommendations to the Board of Regents, the questions posed were unusually vehement. "You could almost see some kind of hatred," Hikind said. Regarding Johnson's activities, Hikind said, "It helps explain some of the animosity. It is of concern and should be of concern to everybody."
Speaker Heastie did not respond to multiple requests for comment, and neither did Merryl Tisch, Chancellor of the Board of Regents. But Johnson claims that the Speaker was aware of her efforts in East Ramapo at the time of her appointment. She was vetted by the Westchester Conference of Legislators, before an audience of over 100 people. "I believe there was a robust round of applause when I completed the interview," she wrote in an email. "Every one of the legislators knew I lived in East Ramapo and had been most vocal about the injustices," including "endangering the safety and security of the children. It was one of the questions posed to me."
But Weissmandl questions whether the extent of her involvement was common knowledge. "I don't believe it was well known," he said. There's a difference between having opinions about your neighborhood and "actively participating in an ongoing lawsuit that's draining millions of dollars out of the district," Weissmandl went on. "It questions her judgment, it questions her impartiality." Johnson disagrees. "I am the Regents rep for Judicial district 9 and am well qualified to represent ALL the challenges each district presents," she wrote. "Perhaps you should do some homework on the portfolio of each Regent. I cover Yonkers, Peekskill, Mt. Vernon, among the districts, would you ask if I was able to be objective about those districts?"
In a second email, she elaborated. "I know that elected officials, once in office, must be responsive to all constituents, not just the people who voted for them," she went on. "There is not much evidence that the [East Ramapo] board understands their full obligations to all the children who live in the district, regardless of what schools they attend." ("My response is right back at her," Weissmandl said. "There's strong evidence that she's working against the interests of the majority of the children in our district.") In December, another set of recommendations was accepted by the Regents, this one presented by Dennis Walcott. It repeated calls on the State to appoint a monitor with veto power over the board. The district, and state legislators, are girding their loins for the next battle.