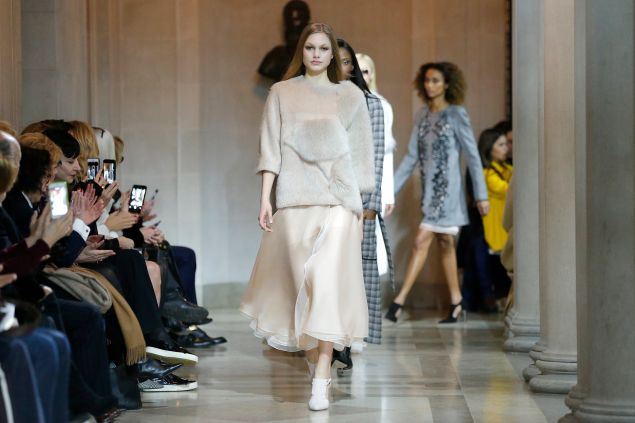 Monse is a New York label that has been on the lips of the industry insiders for two seasons now. Created by Laura Kim and Fernando Garcia, these former Oscar de la Renta employees worked under the tutelage of the late designer. Now, they have captured the eyes and wardrobes of the fashion crowd with their own subversive range.
Editors and buyers aside, Carolina Herrera has also taken notice of their buzzworthy designs; Fashionista reported this morning that she has hired Ms. Kim as VP of design and Mr. Garcia as a consultant. The duo were first tapped as consultants on her pre-fall 2016 range. They did not contribute to her Fall 2016 range, which was shown at the Frick on February 15, but are now full-time employees of the Carolina Herrera brand.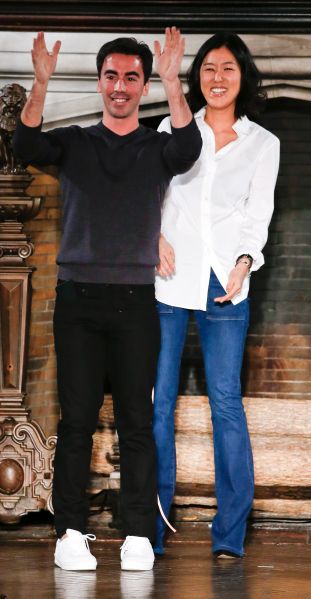 Ms. Herrera explained to Fashionista: "I met Laura a long time ago and when she left Oscar de la Renta, I wanted her to be on my team. I know their work because they worked directly with me on the pre-fall collection, and so when they were ready to join the company, [they did]. And I am very happy to have them both."
Ms. Kim and Mr. Garcia are replacing creative director Hervé Pierre, who was dismissed directly following the reveal of the Fall/Winter 2016 range. He had been with the company for over 14 years. Ms. Herrera will continue to have complete creative control over the brand and promises that the aesthetic of the label will remain intact.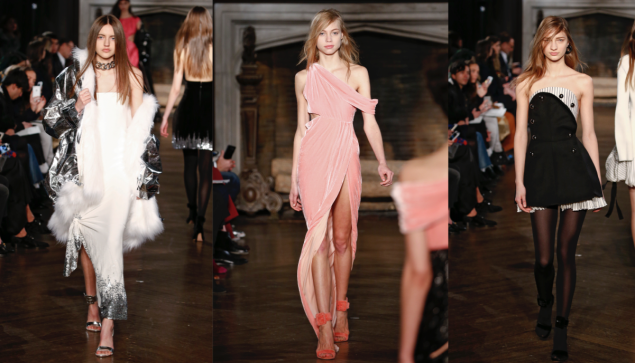 This hire makes perfect sense and is really quite sensible. Receiving training from the iconic Mr. de la Renta, Ms. Kim and Mr. Garcia are well-versed in the creation of elegant gowns and noble skirt suits, ones that are apt for society ladies in New York and embraced by members of the upper echelons in metropolitan areas around the world. Ms. Herrera's brand DNA is similar, as is her customer base. While the Monse label is much younger and has more of a deconstructed feel, it shows that this duo can infuse Ms. Herrera's creations with a fresh breath of air and a young point of view.
For now, it looks like the Monse label will continue on their path of fashion industry domination; just yesterday they hosted a trunk show at Bergdorf Goodman, where items from their Fall collection were available for pre-order.