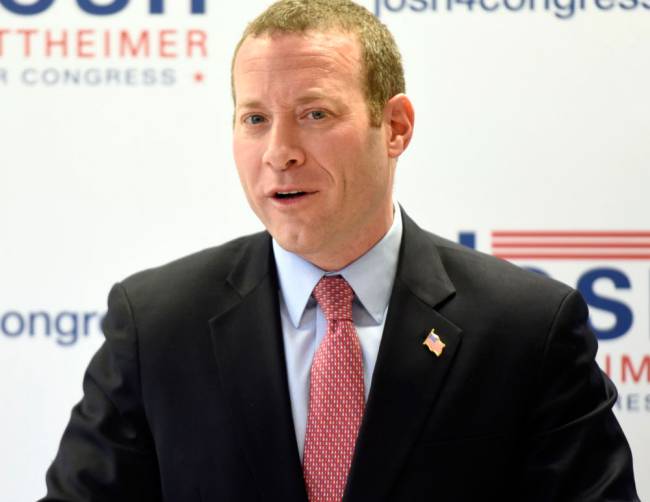 The Democratic Congressional Campaign Committee (DCCC) will target 19 congressional seats this year as part of a "red to blue" effort to get rid of Republican incumbents and elect Democrats, including a district in New Jersey.
DACC has included on that list Josh Gottheimer, the Bergen Microsoft executive and former Clinton speechwriter who's seeking the Democratic nomination to run against U.S. Rep. Scott Garrett (R-5).
"Josh Gottheimer is a problem-solver with a proven record of getting things done for hardworking North Jersey families. Through his experience in the public and private sector building businesses and creating jobs, Josh knows what it takes to grow our economy and move North Jersey forward," said DCCC Chairman Ben Ray Luján.
"Josh has put together a strong and smart campaign that has earned him a spot on our Red to Blue program. I am confident that in November voters will elect Josh Gottheimer to New Jersey's 5th district and oust Congressman Scott Garrett, who continues to put his hardline Tea Party agenda ahead of the needs of North Jersey – no matter the costs."
The DCCC's Red to Blue program highlights top Democratic campaigns across the country, and offers them financial, communications, grassroots, and strategic support. The program will introduce Democratic supporters to new, competitive candidates in order to help expand the fundraising base for these campaigns.