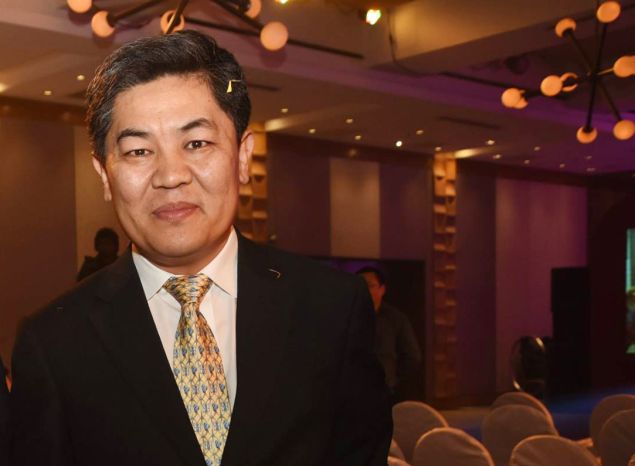 Chinese ambassador to Bangladesh, Ma Mingqiang, "exploded" at the sight of Tibetan art at the Dhaka Art Summit on Saturday, and demanded it be covered up with white sheets, The Indian Express reported.
The artwork, entitled "Last Words," is a photographic series of five letters commemorating the 149 Tibetans who have self-immolated in protest of Chinese oppression since 2009. The letters were written by five of those protestors.
Owned by Ritu Sarin, an Indian filmmaker, and her husband Tenzing Sonam, a Tibetan in exile, the photographs were also part of the couple's larger solo exhibition in December, "Burning Against the Dying of the Light," at Khoj Studios in Delhi.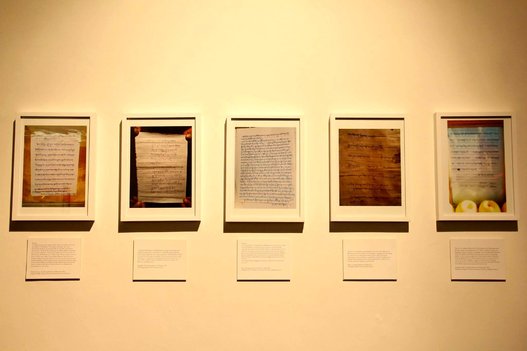 "The Chinese ambassador was offended when he saw the artworks," Sazzad Hossain, Dhaka Art Summit's head of administration, told AFP, New Delhi Television reported. "He sent us a mail in protest and asked us to remove the works."
While the fair is complying, they have been in touch with the artists about their decision-making, according to the Indian Express.
The artists were not pleased with the decision to cover the "offending" works, needless to say.
"This is bullying," Ms. Sarin told the paper. "The Chinese are asking for the works to be removed in a foreign country. We have just taken five letters that are actually available online; it is not even an interpretation." The fair did not comment to the Indian Express.
The Dhaka Art Summit is the largest showcase of South Asian art in the world. Over 300 artists participated in this year's exposition at the Bangladesh Shilpakala Academy, which took place from February 5-8 and included performance art, film screenings, book launches, and more.
This is not the first time Chinese censorship has squashed art honoring Tibet in Bangladesh. In 2009, China also shut down "Into Exile | Tibet 1949 – 2009," organized by the Drik Gallery and Students for a Free Tibet, Bangladesh.