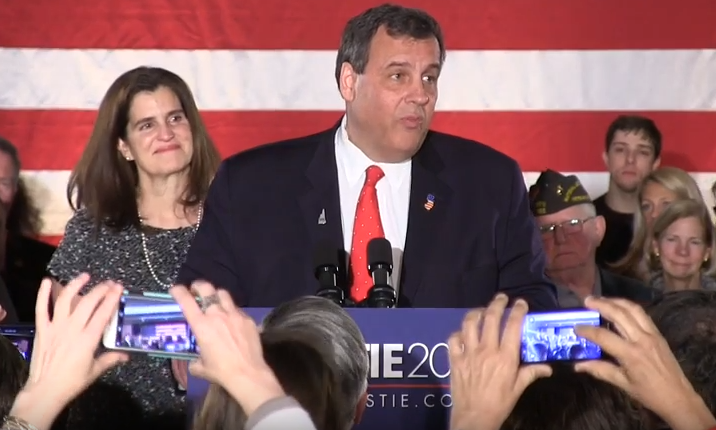 It's over.
Gov. Chris Christie suspended his campaign this afternoon on a phone call with staffers, CNN reports.
The story's here.
Be sure too to read this CNN piece on the internal dynamics of Christie's doomed campaign.
Christie wasn't the only presidential candidate today to exit the arena. NPR reported this afternoon that former Hewlett Packard boss Carly Fiorina also ended her own presidential bid.