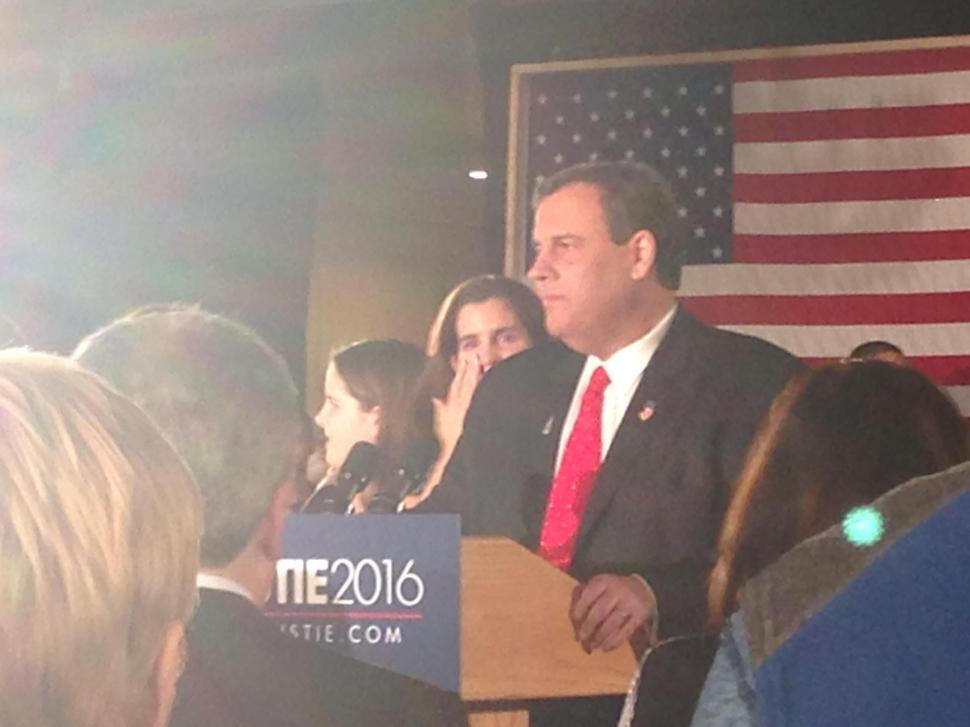 NASHUA – It was after 10 p.m. by the time New Jersey Governor Chris Christie made his way down to the ballroom in the Nashua Radisson to join what was supposed to be a victory party in his honor. Instead, Christie solemnly announced that the votes in New Hampshire "weren't enough."
"We will go home to New Jersey tomorrow," Christie said. He also said that he would wait to see the final results before deciding on whether or not to proceed to South Carolina and with the presidential race. "We will move down the road from here based on what the results are tonight."
Christie finished in just sixth place in New Hampshire. Despite slogging through the Granite State for over 70 days since his announcement that he would be entering the race, Christie was unable to pick up the votes necessary to tumble his main opponents in the race to be the establishment alternative to Donald Trump and Ted Cruz: John Kasich, Jeb Bush and Marco Rubio. As of press time, they were in second, fourth and fifth respectively. The winner in Iowa, Ted Cruz, was in third.
As Christie's flock watched the empty podium waiting for him to join them, Bon Jovi's "Who Says You Can't Go Home?" pumped through the speakers. Apparently, the song choice was an ominous one, especially as Christie prepares to make his way back to New Jersey.
Time will tell how the people of New Jersey react to Christie's homecoming.