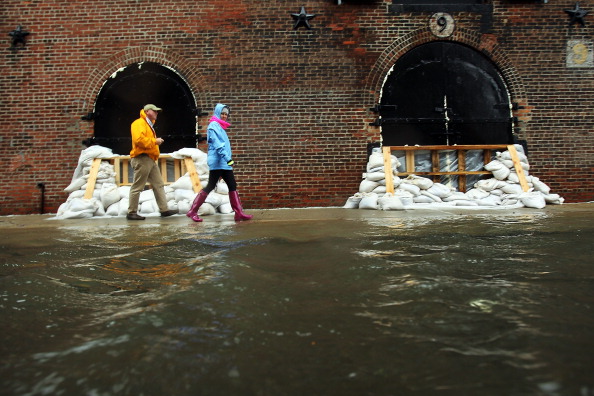 A New York state court has ruled that Christie's Fine Art Storage Services will not have to pay $11.5 million to insurance companies who'd claimed the company acted negligently during Hurricane Sandy, allowing art under their care to be damaged or destroyed.
Axa Art and StarNet Insurance sued Christie's after artwork owned by clients and stored at the company's Red Hook, Brooklyn storage facility, was damaged in the storm. Axa Art insured the collection of the Jacqueline Piatigorsky Revocable Trust, and StarNet the works of Leroy Neiman, both of which were damaged by flooding.
The clients' original contracts with Christie's waived the right for their insurers to sue, however, The Piatigorsky Trust plans to appeal, according to a report from The Art Newspaper.
The first of the two lawsuits, by Axa, hit Christie's in August 2013, alleging that its "gross negligence" during and after Sandy caused the destruction of the Piatigorsky collection. The lawsuit asked for $1.5 million, and claimed that Christie's failed to take required steps after the storm, such as notifying clients about the damage immediately.
Then, in December 2013, Starnet sued Christie's for $10 million in damages—once again citing the company's negligence, and pointing specifically to 500 pieces of art that remained on the facility's ground floor throughout the storm.
The two collections damaged at Christie's are far from only artworks affected by Sandy. Manhattan's Chelsea neighborhood was hard hit, as were its many galleries. Art dealer Casey Kaplan, for example, told the Observer's Daniel Grant in 2015 that he "more or less lost" his gallery in the flooding, and was forced to rebuild his space after the storm.
In the years since, many galleries have started taking precautions such as storing fewer items in ground floor spaces that are more susceptible to flooding. Others, such as Postmasters Gallery, have left Chelsea for for Tribeca.