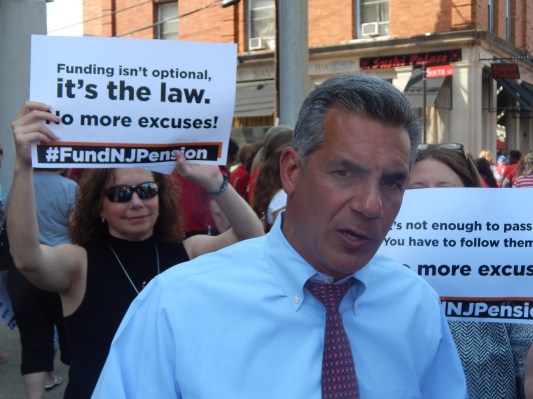 Now that Gov. Chris Christie has exited the presidential contest, Assemblyman Jack Ciattarelli (R-16) voiced his thoughts to PolitickerNJ about what he sees as the GOP's best shot at taking back the White House in 2016.
"Don't know if you would call it an endorsement, but a Kasich-Rubio ticket should ultimately be, for a number of reasons, a very compelling ticket for Republicans and general election voters," Ciattarelli said. "At this point, however, Kasich winning the GOP nomination, to state the obvious, is uncertain."
Ohio Governor John Kasich came in second in New Hampshire on Tuesday night behind billionaire real estate tycoon Donald Trump, but appears to lack name ID, infrastructure and a coherent battle plan in South Carolina, the next primary state on the trail.
Punched in the mouth by Gov. Chris Christie at the debate last Saturday night (no, not literally) Florida Senator Marco Rubio has his own troubles as he tries to inflate a promising third place finish in Iowa and a disappointing fifth place finish in New Hampshire into legitimacy.
But Ciattarelli isn't the only one who thinks the battleground general election pairing of Ohio and Florida would be a good thing for the GOP.
This past Saturday in Manchester, U.S. Rep. Bill Pascrell (D-9) and former U.S. Rep. Herb Klein told PolitickerNJ that a Rubio-Kasich ticket was the most fearsome for Democrats. In their consideration, they distinctly put Rubio on top of Kasich.
The debate in Manchester was still a few hours away.