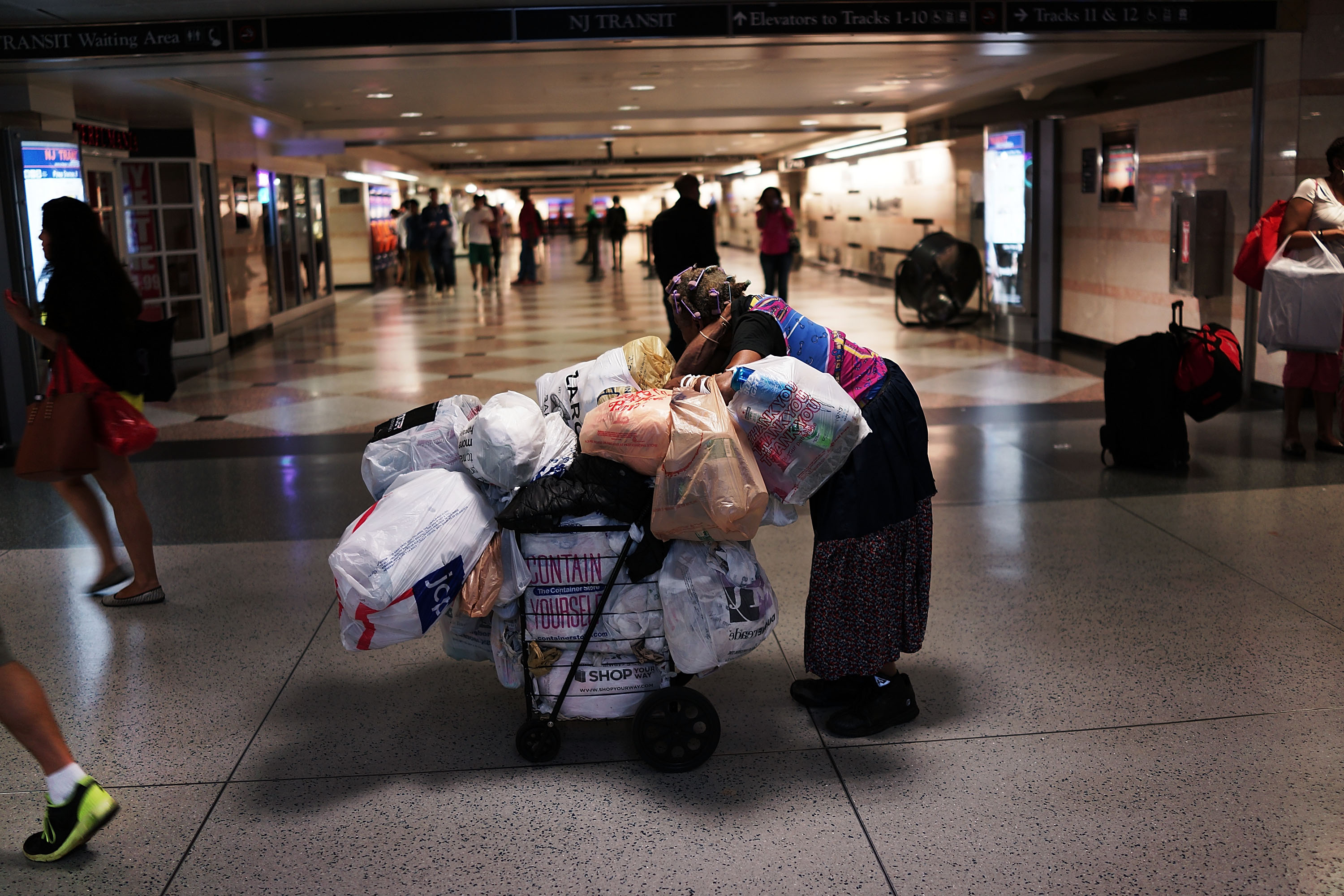 Whatever happened to the lost art of writing an angry letter and then not sending it?
The city and the state are yet again locked in a public fight over which level of government is failing the city's homeless—with the state alleging last week that a gang rape had taken place at a city shelter and the city responding today that it was a false claim and a "political media hit."
The letters and ensuing statements between Samuel Roberts, commissioner of the state's Office of Temporary Disability Assistance, and Steven Banks, the city's homelessness czar, show just how strained the relationship between the administrations of Gov. Andrew Cuomo and Mayor Bill de Blasio have come—and are remarkable in both their tone and their content.
On Friday, Mr. Roberts penned a letter to Mr. Banks saying that, during a surprise inspection, a security guard at the city's Bellevue Shelter for homeless men said a man there had been hog-tied and gang-raped recently. That letter was promptly provided to the New York Post.
In Mr. Banks' response today (which was promptly provided first to the New York Times and then the city press corps at large), he said the NYPD had concluded that a gang rape had not occurred.
"It may have been reasonable for you to ask us for information about an incident that an OTDA inspector may have mistakenly believed occurred. However, the actions that the State took were reckless," Mr. Banks wrote. "Your statements in your letter and then the State's immediate release of letter to the NY Post on Friday night are harmful to our efforts to bring people in off the streets."
Going on to call the release of the letter a "political media hit," Mr. Banks said that he "can only hope someone does not choose to remain on the streets because of a fear of being 'gang-raped' at Bellevue."
At that point, Mr. Banks goes on to imply that the state's actions could be considered criminal, if not at only unbecoming of a state official.
"New York law prohibits making gratuitous reports to law enforcement, including initiating or circulating a false report of an alleged occurrence of a crime in which it is not unlikely that public alarm will result," Mr. Banks wrote. "As public officials, we have to be held to the highest standards of conduct, especially when vulnerable New Yorkers are impacted by what we say as well as what we do. We are advising the outreach teams that your allegations are false. But the damage has already been done."
Mr. Cuomo, who like Mr. de Blasio is a Democrat, has hammered away at city shelters in recent months, saying they are dangerous and that is why people would rather sleep on the streets. His administration tripled down on that argument today, with OTDA spokeswoman Kristi Berner saying the shelters are "wholly unsafe and mismanaged." She referred to recent violence—an allusion to a homeless woman who was murdered, along with two of her children, by one of the child's father in a hotel being used as a city shelter.
"This is compounded by a series of recent unprecedented violent incidents, that have resulted in a loss of life. The obvious issue is the city's failure to provide adequate security at its own facilities," Ms. Berner said in a statement.
A security official at Bellevue saying that a resident had been gang-raped obviously merited investigation, the statement continued.
"The city's response, however, is that its own security official is wrong. It is ironic and troubling that the city is now attacking the credibility of its own security official at its own shelter, while not acknowledging the underlying issue," Ms. Berner said. "The city condemns themselves by now asserting there was no attack, which can only mean their security official is not credible or is incompetent."
This snarky back-and-forth is merely part two in a war of words between the two obscure city and state agencies.
On February 11, the day of the murders at the Staten Island Ramada, the state sent a letter to the city demanding that they provide security at every hotel being used as a shelter—at 4:15 p.m., after Mr. de Blasio had already announced he would do so at 2:30 p.m.
"We were, therefore, surprised to receive your 4:15 PM letter ordering the City to exactly what we had told the State and had already announced publicly we were doing," Mr. Banks wrote.