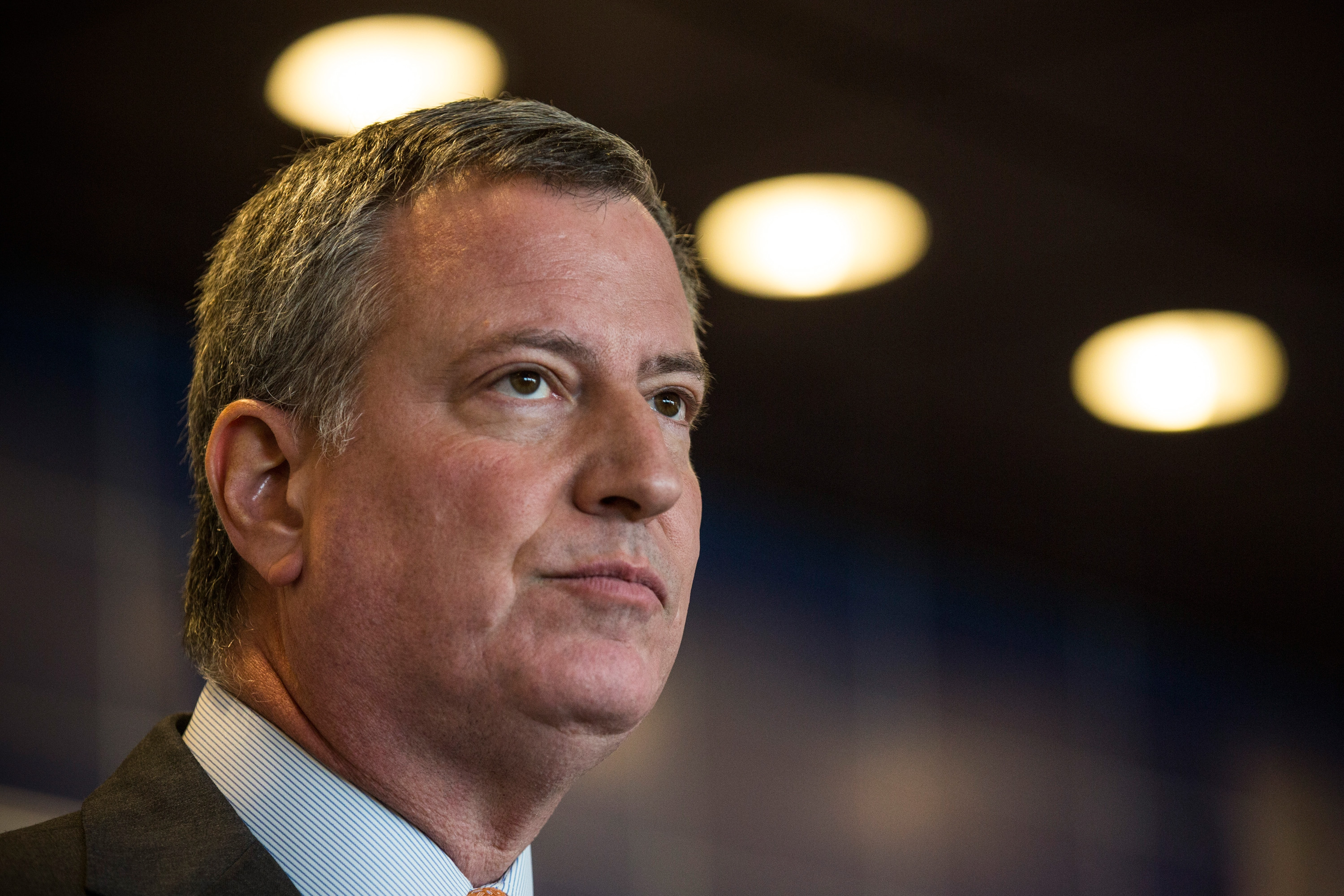 After a homeless woman and two of her young children were murdered this morning in a Staten Island hotel where the city had sheltered them, Mayor Bill de Blasio said today all hotels being used by the Department of Homeless Services would be offered around-the-clock security.
"We are going to today make clear to all the hotels we work with—it's 41 hotels citywide—that starting tomorrow we can offer security to them," Mr. de Blasio said at a press conference at One Police Plaza. "That will be available immediately at no charge to the hotel."
There was no security on duty at Ramada Inn, which houses 28 homeless families, this morning when police say Michael Sykes, 23, of Brooklyn, entered a motel room where he stabbed the 28-year-old mother and her three children, the youngest of whom was his child as well. The victims were discovered by housekeeping employees who called 911 around 10 a.m. and all were rushed to a nearby hospital, Richmond University Medical Center.
Three have since died: the mother, a 1-year old child, and a 5-month-old child, Mr. de Blasio said. A two-year child has emerged from surgery in critical but stable conditions, the mayor said. Police said they are hunting for Mr. Sykes, who is seen entering the room on surveillance cameras and called a family member to confess to the crime.
"This is an atrocious crime, and I think every parent would share my view that our hearts break when we see innocent children attacked," Mr. de Blasio said. "This family has gone through an unspeakable tragedy."
The victim did not indicate any domestic violence concerns when she sought shelter from the city for economic reasons, Human Resources Administration Commissioner Steve Banks said, and there was no record of domestic violence complaints filed by her against Mr. Sykes. If there had been, she might have been placed in special shelters for domestic violence victims run by the HRA, he said, though they are often full—prompting the city last year to promise 700 more beds.
"He has one prior argument with the mother of the children and that was from yesterday," Chief of Detectives Robert Boyce said, "and he took her phone yesterday afternoon."
Mr. de Blasio said the Ramada Inn, a two-story roadside motel just off the Staten Island Expressway, did have overnight security, but that shift ended at 6 a.m. While the city will offer hotels security, the mayor noted it will be up to management to accept their presence on private property.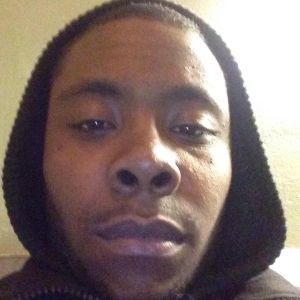 The use of hotels to house the homeless has been a contentious issue, particularly on Staten Island, which is fairly isolated by geography and a dearth of public transit from the rest of the city—making it hard for people sheltered there to return to their old neighborhood for school, work or to see family. The cost has also been questioned.
As of today, 2,656 homeless people are being put up in hotels by the city, 637 of them children, Mr. de Blasio said. The length of stay is two weeks on average, but the victim in this case had been at the hotel since December.
Mr. de Blasio said today the city would immediately stop using the Ramada Inn and would transfer the families there elsewhere.
The mayor said a long-term goal for the city is to stop using hotels entirely.
"The goal in the short-term is to reduce the use of hotels intensely," he said.
Mr. de Blasio has struggled to grapple with the city's homelessness problem, and violence within facilities for the homeless—more common in city shelters than hotels—has been cited as a reason why some people might choose to remain on the street instead of accepting offers from the city for help. On Monday night, Mr. de Blasio took party in the annual Hope Count, a survey of street homelessness, during which he encountered many people sleeping on the city's streets.
Before Mr. de Blasio even spoke about the crime, Comptroller Scott Stringer—a potential Democratic primary challenger to the mayor—called for an investigation into security at the hotels in an e-mail to the press.
Police said Mr. Sykes does not have a criminal record or a record of psychological problems. Surveillance video shows him, the mother and the three children returning to the hotel from a deli at about 8:00 this morning, but Mr. Sykes did not enter the hotel room with them, instead staying in a hallway, police said. He is captured entering the hotel room at 8:50 a.m. and leaving four minutes later, and that is when police believe the attack happened. A bloody kitchen knife was recovered at the scene.
Anyone with information about Mr. Sykes is asked to contact police immediately.
"We want to get him," Police Commissioner Bill Bratton said. "We want to get him very, very quickly and get him off the streets as fast as we can."