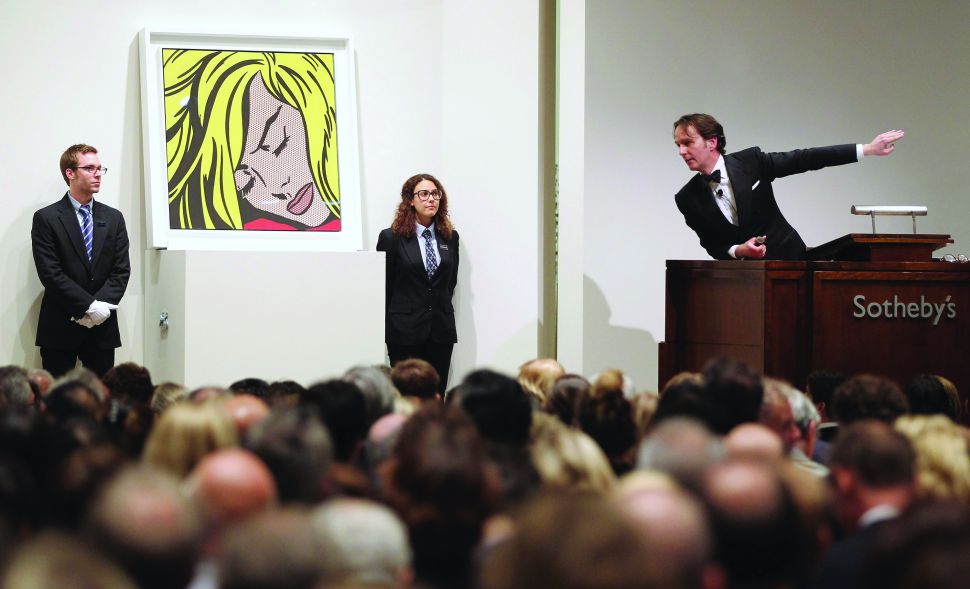 Here's the moral of the story: Buying art is fun and exciting—selling art is not.
If you look to sell something through a gallery, who knows how long it might take for someone to buy it. It could be years, and you might need to keep nudging the dealer to do something (hoping the gallery doesn't burn down, the dealer doesn't go bankrupt, skip town with your work or sell it and not tell you). You don't have that time lag issue with auctions: If you consign that same item to an auction house, it will either be sold or not sold on a specific date. But of course there are all these incidental fees that get tacked on, which are subtracted from the sales price if the object is sold or just charged to the consignor if no one buys it.
So which imperfect method of selling art is better? The Observer took a deep dive into consignment fees so you don't have to. The takeaway? We all read about high prices for art and think, "That could be me." It might be you, but don't get so excited that you miss all the fees you may incur.
Take photography, for instance. Every lot in every sale will be photographed by the auction house for the catalogue and perhaps on an online bidding platform, such as LiveAuctioneers, Invaluable or Bidsquare. The Boston-based Skinner charges $10 for an online-only sale and $50 (if the image is going into a printed catalogue) per lot for photographs, according to American and European art department head Robin Starr. Leslie Hindman Auctioneers in Chicago charges illustration fees of $80 ($10 more if the lot also is shown online). And Doyle New York tacks on charges of between $100 and $1,500, depending on the size and placement of an image in the catalogue.
"We may need eight photographers to photograph all the lots in a catalogue," chairman and chief executive officer Kathleen Doyle said. "It is very time-consuming and costly for us." The cost of the photograph will be subtracted from the consignor's sale proceeds once the auction has concluded.
In addition to their bidded price, buyers at both Christie's and Sotheby's auctions pay an additional "premium" of between 12 and 25 percent, based on the hammer price (the higher percentage for items up to $200,000, the lower amount for items above $3 million), but they and other auctioneers also charge a seller's commission based on the prices achieved during a sale. The Lambertville, N.J.-based Rago Arts & Auction Center charges sellers between 5 and 25 percent (the smaller amount for higher-priced lots), while Eldred's Auctioneers on Cape Cod assesses a flat 20 percent sellers commission, although it will charge less if a lot fetches less than $100.
"We don't charge extra fees for photography or to put things online," Eldred's president John Scofield said, although Doyle adds on a $60 per lot fee for consignors when items are available online. "We have our sales on seven different auction sites, and $60 does not cover what we have to pay," Doyle said. "We're losing money."
Other auctioneers charge online bidding fees but apply them to the bidder, rather than the seller, and some do not charge either buyer or seller for the convenience of bidding online.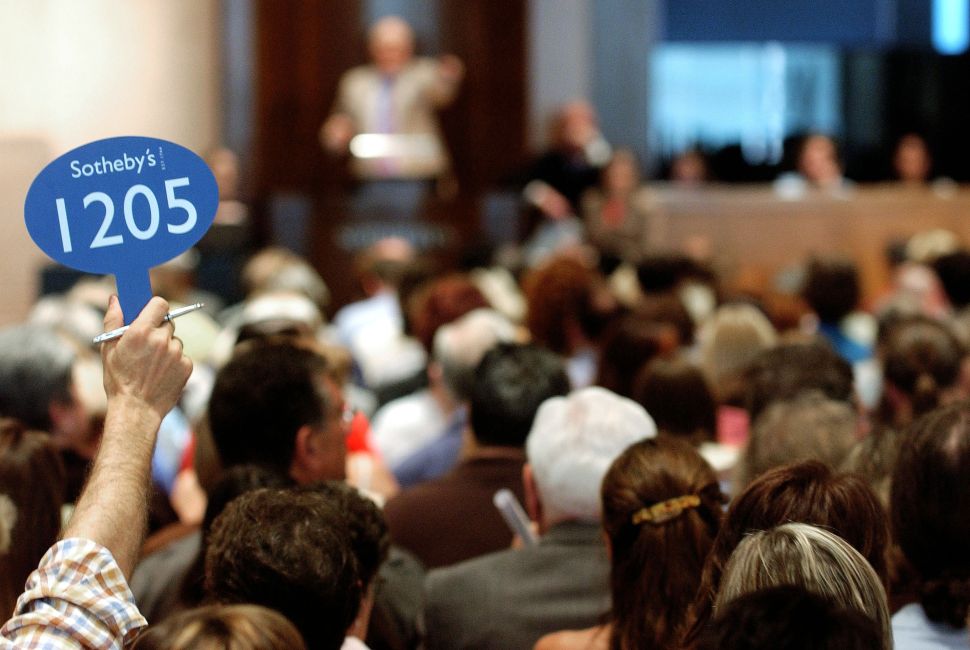 "We do not ask consignors to pay the fees levied on us by third party online platforms, because selling property online is no longer a nicety or an extra," said Miriam Tucker, managing partner at Rago. "We do currently ask buyers to absorb this fee, as they have the choice of bidding by phone, absentee or in the room without charge and opt to bid online because it is more convenient."
If a lot does not sell, consignors often face "buy-back" fees—literally paying to get their objects back. This reimburses the auction house for its various costs, such as photographing, researching and cataloguing the item. Not every auctioneer charges consignors for this. Los Angeles Modern Auctions claims on its website, "There are no hidden fees such as photography, advertising or a buy-in fee," and Rago also does not charge for this. However, Doyle assesses a fee of 5 percent of an unsold lot's reserve price (the agreed-upon amount below which the item will not be sold that is not revealed to the bidders), and Chicago auctioneer Leslie Hindman does as well. Ms. Hindman claimed this particular fee is assessed "maybe 5 to 10 percent of the time. My feeling is, if we don't sell something, it's our fault and other people shouldn't have to pay." Sometimes, items don't sell at Leslie Hindman because consignors "pushed us to increase the estimates beyond which we thought reasonable." It is in those instances that the buy-back charge is used.
Other assorted fees can also pile up. Insuring the consigned object while in the possession of the auction house runs from 1 to 1.75 percent of the hammer price or reserve price or median estimate, although that may be waived if the consignor's own insurance covers the item while in the process of being sold. Again, some auctioneers forego the insurance fees. John Davis Rush, president of Oglethorpe Auctions in St. Simons, Ga., said his firm has "blanket insurance coverage for $1 million. That's more than enough." That may not be enough when expensive items are to be sold, but he claimed that those consignors "generally have their own policies and don't need ours."
And there may be storage fees when buyers or consignors don't pick up their property within a few days ($5 or $10 per day, perhaps more). Some, generally smaller, auction houses may charge a consignor for their costs of advertising and promoting a sale. If there are third-party expenses, such as hiring appraisers, framers, shippers or conservators that the consignor agrees to, the auction house may charge both the direct costs and a surcharge (usually, 10 percent) to the seller. If, after the consignment agreement is signed, the seller chooses to withdraw an item from a sale—for almost any reason—there may be breach of contract charges of between 20 and 35 percent of the median estimate.
Auction houses "reserve the right" to take legal steps to compel buyers who fail to pay for items on which they bid, but they are not compelled to hire debt collectors or file lawsuits on a consignor's behalf. If you are unhappy with your experience with Heritage Auctions, for instance, the world's third largest auction house, the consignment agreement you signed waives your right to bring a lawsuit. A claim may be "presented in a confidential binding arbitration before a single arbitrator administrated by and conducted under the rules of, the American Arbitration Association." Arbitration generally does cost less than litigation, but it may also make it nearly impossible to bring claims against a large corporation.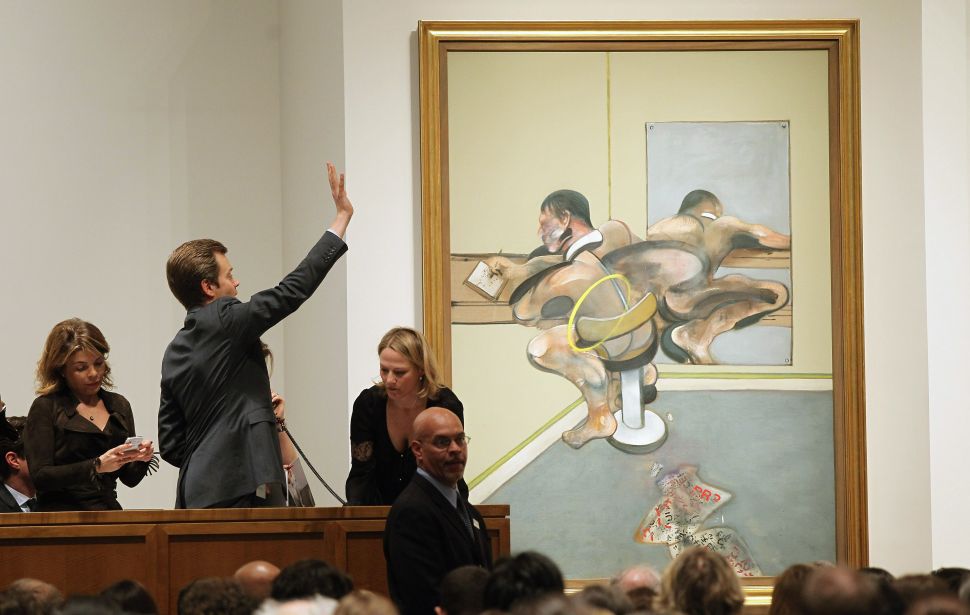 At the high end, Christie's added last fall a 2 percent "performance" fee for consignors when sale prices exceed estimates. Debra Force, former head of the American Paintings department at Christie's and now a private dealer, called this charge "outrageous," and no one at the auction house would say whether or not that particular fee has yet been applied. Quite possibly, this fee, like so many other tacked-on consignor charges, is "there to be removed," Ms. Hindman said. "We have a lot of incidental fees on our standard consignment agreement that are hardly ever charged. They are not that big a deal to us, and it makes customers feel good when you waive them."
One last (potential) charge that auction houses often include in their contracts is called a rescission or "claw-back" provision, which refers to the seller being obligated to return all of the money earned from a sale if there is as much as a threat of a claim by a buyer that the object sold was not authentic or that good title was not passed. There need not be an actual claim, and there is no time limit—such as the four-year statute of limitations that applies to art gallery sales—on when claims may be made.
In other words, according to New York arts lawyer Judith Wallace, "An auction house, in its wisdom, claims a risk of liability, which is a very low standard, and then you are on the hook to return all the money you received. It could be years and years later. You may already have paid taxes on the sale or spent some or all of the money." Undoing a sale may take place even if the consignor acted in good faith based on information available at the time of the sale and even if "there is a strong argument that the artwork is correct in every way," she said.
Some auction consignment agreements even require the seller to pay any attorneys' fees in addition to refunding the purchase price. Lawyers negotiating the consignment of property with auction houses often seek to strike that clause or require an actual claim, rather than the possibility of one, or limit the period in which a sale may be rescinded to four or five years, but, according to Ms. Wallace, auctioneers "fight harder to preserve that than any other provisions in their contracts."
So how should you proceed? There are still a lot of reasons to consign an artwork to a major house, despite all the nickel-and-diming. Our advice? Look at consignment agreements, where everything is in plain sight, and remember: fees exist to be waived.