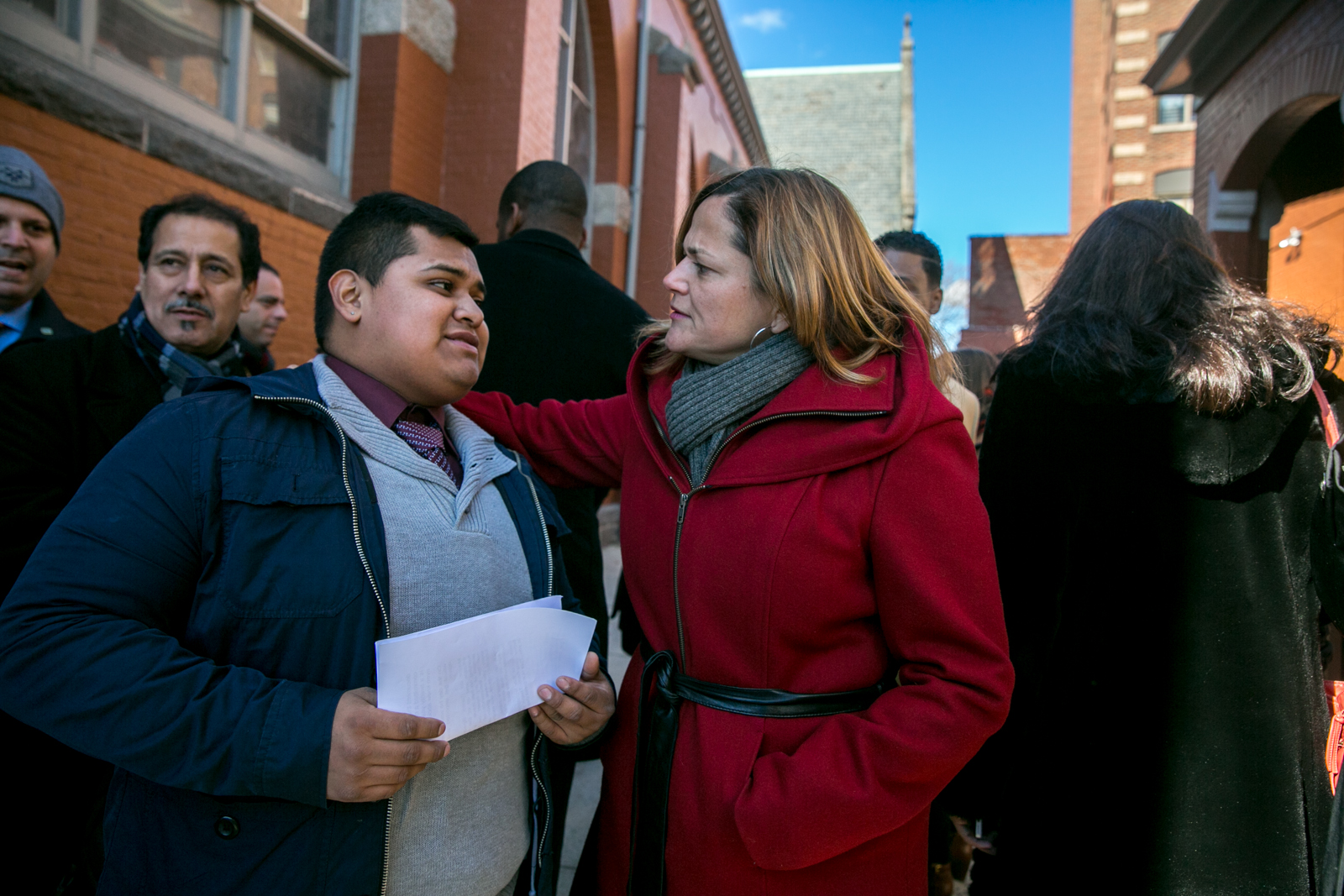 Council Speaker Melissa Mark-Viverito once again criticized the rhetoric of a presidential campaigned that she said has "denigrated, humiliated, and dehumanized" immigrants—and said New York was proud to welcome the undocumented.
"New York is proud to be a sanctuary city," she said. "We're proud that IDNYC is the most successful municipal ID In the country. We're proud that every unaccompanied minor has a lawyer. We're proud that we've removed [federal immigration officials] from Rikers. And we will continue to build on our successes."
The speaker, a native of Puerto Rico, has been an outspoken proponent of immigration reform—and has sought to tackle the issue locally when possible, rolling out the municipal ID card that's available to undocumented immigrants and ending the practice of turning over undocumented immigrants who are incarcerated in the city to federal officials for deportation.
Ms. Mark-Viverito has also frequently spoken out against the rhetoric of a Republican presidential bid that has seen frontrunner Donald Trump deem Mexican immigrants criminals and rapists and call for the building of a wall at the border that Mexico would pay for. 
Over the past few months, the immigrant City has come under attack. On the campaign trail, immigrants have been denigrated, humiliated, and dehumanized. They say build a wall.  They say kick them all out. And they call them illegal," she said. "No human is illegal."
The speaker said she would look to expand upon the city's work to help immigrants by updating its language access law to increase translation services for those New Yorkers who do not speak English.
"So, the Council will pass legislation making sure agencies gather information on the language needs and demographics of people accessing direct public services, so they have a better understanding of the communities they serve," she said. "Once implemented, we will require agencies to provide translation services in the top six languages their clients speak."
Disclosure: Donald Trump is the father-in-law of Jared Kushner, the publisher of Observer Media.