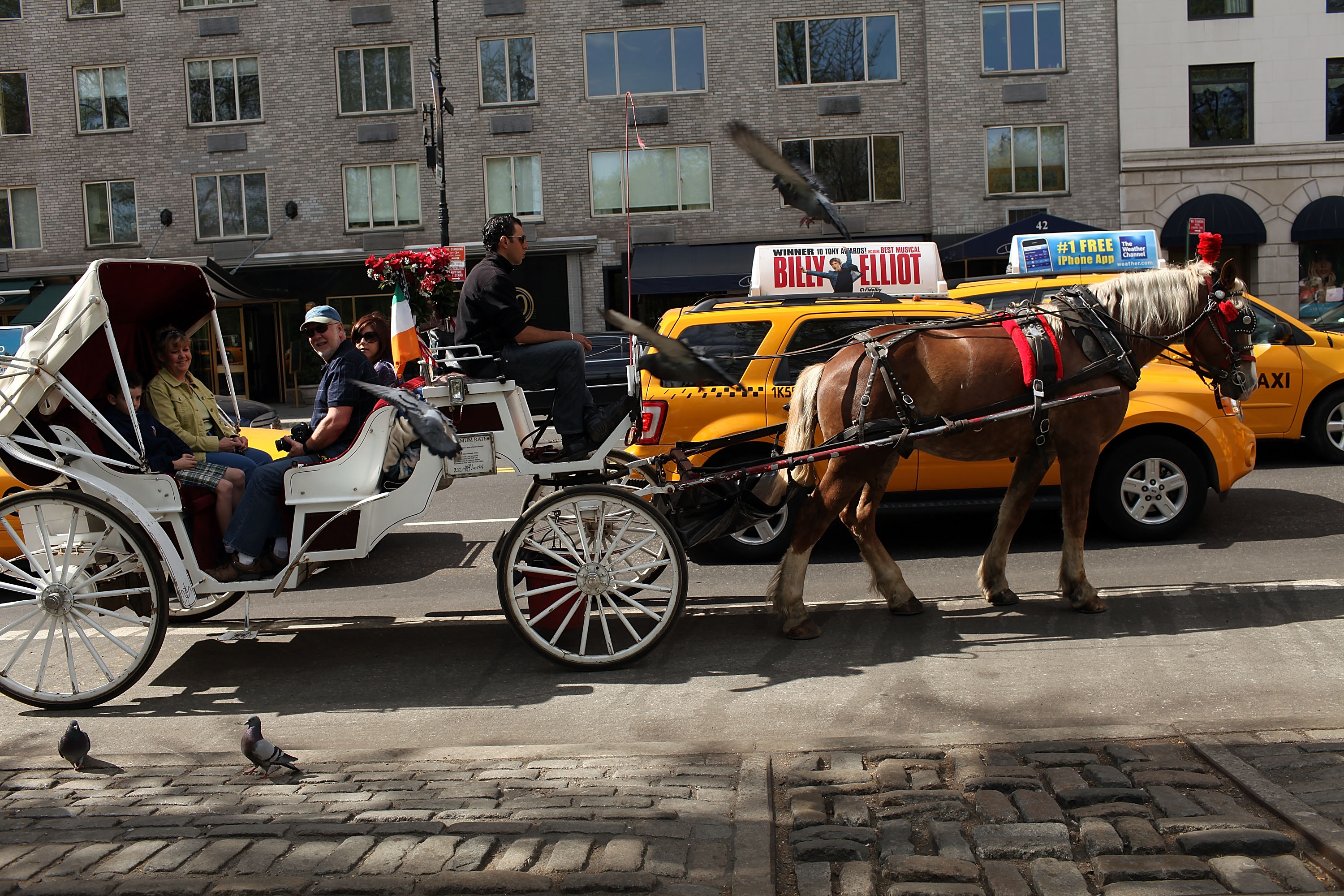 After what he deemed a "disastrous" hearing on the subject, City Councilman David Greenfield for the City Council to delay its vote on Mayor Bill de Blasio's horse carriage ban, scheduled for Friday.
"This plan is not even close to ready for the Council to vote on it," Mr. Greenfield said in a statement. "The vote should be delayed until a proper study has been undertaken and all outstanding questions have been resolved."
Mr. de Blasio promised to ban the industry outright on "day one" of his administration, but many days later proposed a compromise deal instead—one that would restrict the horses to Central Park, see taxpayers fund a $25 million stable for the private industry on public land, and ban one form of competition, pedicabs, from operating in the tourist-rich southern part of the park.
That bill has managed to raise ire from nearly everyone involved in the issue. Parks advocates are questioning whether it's an appropriate use of city parkland. Some animal activists are angry the horses aren't being banned altogether (though NYCLASS, which campaigned heavily against Mr. de Blasio's primary election opponent, has come aboard to support it). Pedicab operators have fumed that their business will be killed and they weren't consulted. Owners of the existing stables on the West Side held a press conference to proclaim "Horses Lives Matter." Drivers are angry they will lose their jobs, despite the deal getting backing from their union, the Teamsters.
The bill also raised plenty of questions. How many pedicab drivers would lose their jobs? How many horse carriage drivers? Is giving over park land to a private industry legal? Answers were in short supply when the administration testified about the ban to the Council.
"The time to study whether your policy is going to put people out of work is before you put those people out of work, not after," Mr. Greenfield said in a statement. "We simply aren't ready to have a vote on this bill yet. A delay will allow the City Council more time to study the issue and to address the unresolved issues that this deal has created."
The vote has generated controversy for another reason: it will happen on the same day the City Council will vote to raise its own pay, above and beyond the raise recommended by the Quadrennial Commission. Some have wondered whether the bigger pay boost is tied to the horse carriage bill—trading money for a vote on an unpopular issue that will help Mr. de Blasio put a unwieldy campaign promise behind him.
A spokesman for Council Speaker Melissa Mark-Viverito, who has defended the horse carriage bill, declined to comment on Mr. Greenfield's call for a delay.
Allie Feldman, executive director of NYCLASS, said she was opposed to any delay.
"Every day this vote is delayed risks delaying a project that ultimately will get horses off of dangerous city streets and that is simply wrong," she said.