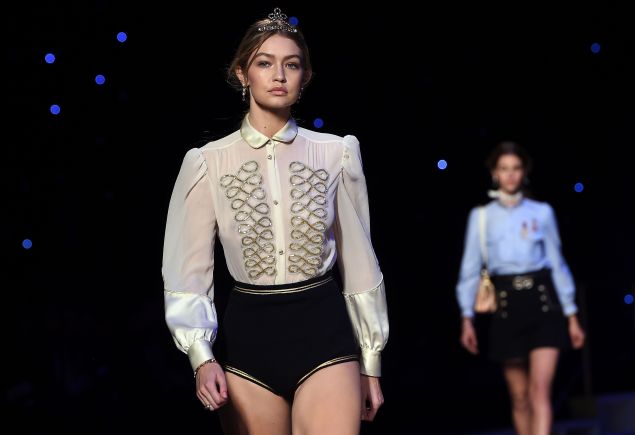 All aboard the good ship Tommy Hilfiger, where it's smooth sailing all the time. Where socialites sit swooning as leggy It-girls-cum-models stroll along the sun deck in sequined knickers and little else. That carefree spirit was at the heart of Hilfiger's Fall 2016 show, set in the palatial Park Avenue Armory on a set reminiscent of the Titanic. There was a 1940's vintage vibe to it, as models sauntered out in oversized military coats, wide leg sailor pants and breezy silk dresses, as if any moment a sailor would come around asking for a date.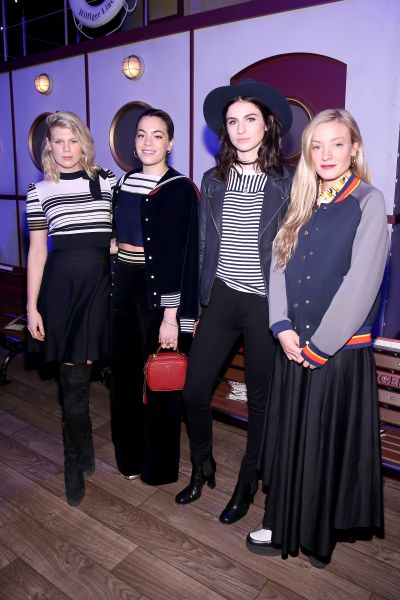 As with all Tommy shows, the action took place as much off the runway as on, as evidenced by his stellar front row of fashion week regulars like Harley Viera-Newton, Hannah Bronfman, Suki Waterhouse and It-boy of the moment Lucky Blue Smith.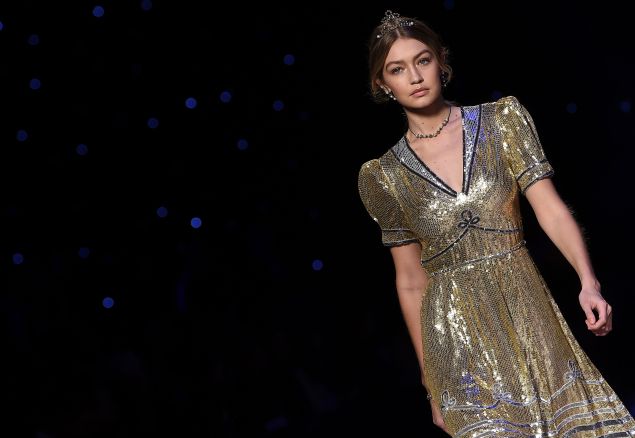 On the catwalk were Tommy favorites like Gigi Hadid (his fall '16 brand ambassador), Hailey Baldwin, Taylor Hill and Martha Hunt. But with all the theatrics, the loud thumping music and amazing set, one reporter was left wondering, where's Kendall?