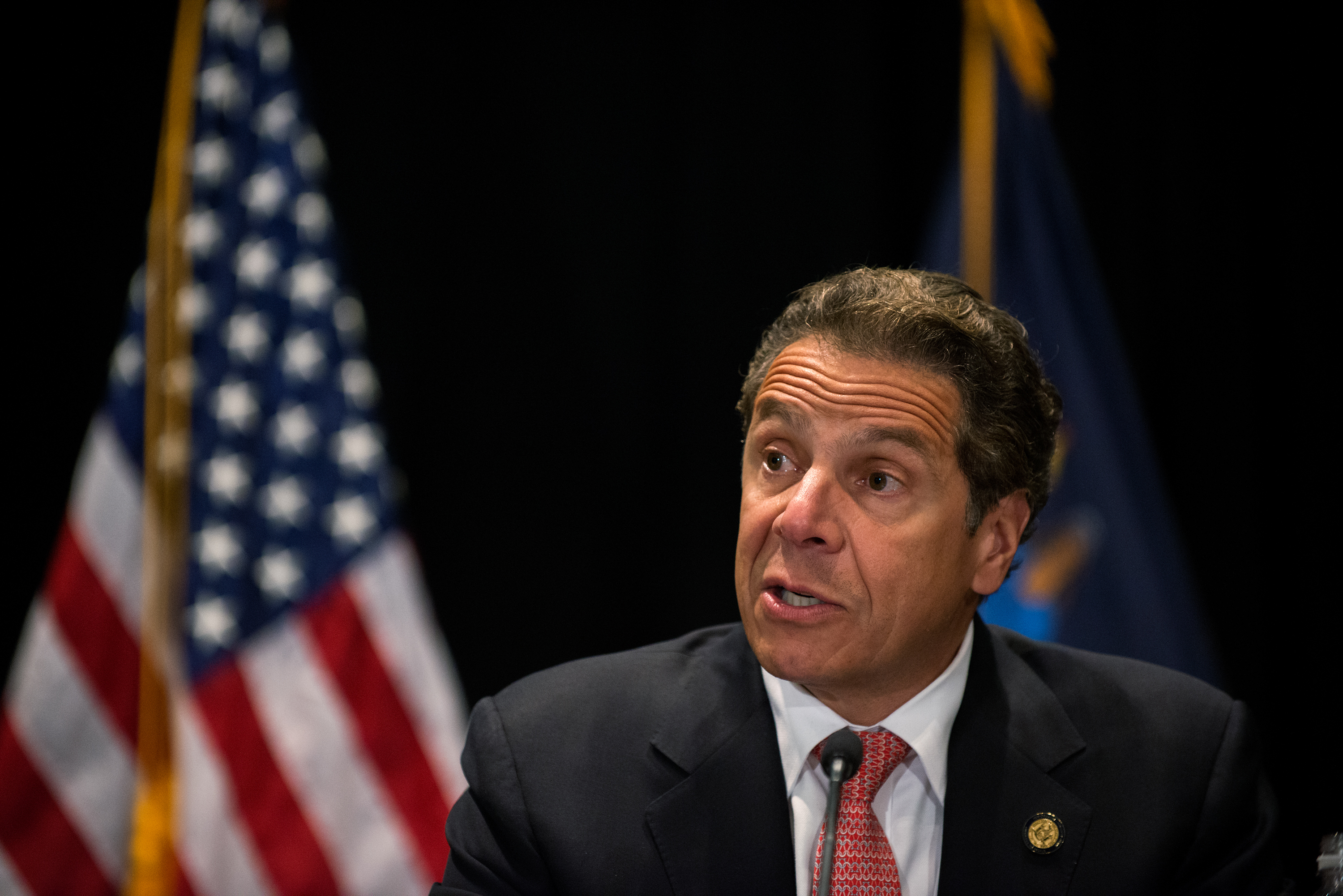 The rhetoric between the administrations of Gov. Andrew Cuomo and Mayor Bill de Blasio over homelessness seemed to get nastier this week—even for those two. But Mr. Cuomo said today it was simply the natural order of things for the state and city to disagree.
"Why do editors fight with reporters? Because they have different roles," Mr. Cuomo said when asked about the repeated public feuding between the two Democrats.
But reporters and editors—known to shout in the newsroom now and then—typically don't put their disagreements in print, something Mr. Cuomo's administration did in giving the New York Post a letter in which they alleged a gang-rape had happened at a city shelter, and which Mr. de Blasio's administration did when it handed the New York Times an angry response to the state denying the rape had happened.
"The public business is done in public," Mr. Cuomo offered as an explanation. "And the state is the regulator of the city system. So it's the state's job to review and regulate, and where they find fault, they make it public. And that is the dynamic, you know?"
Mr. de Blasio, meanwhile, said he had not spoken to Mr. Cuomo, but said that yesterday's letter from his top homelessness official, Steven Banks, spoke for itself.
"I have no idea what motivated it, because there was no truth in it," Mr. de Blasio said of the rape allegation.
But Mr. Cuomo said the state Office of Temporary Disability Assistance—which penned the letter after the state says a city security guard told an inspector a gang rape had happened recently—was simply doing its job.
"They want to make sure the shelters are safe, which is the law, which is also morally and ethically right. And if they not safe, you're not going to get people to come in off the streets in the first place," Mr. Cuomo said. "It's not just that the state says they have to be safe. They have to be safe otherwise people will get hurt and that's why a lot of people would rather stay on the streets, believe it or not, than go into the shelters—because they believe the shelters are unsafe."
In his letter yesterday, Mr. Banks accused the state of worsening that dynamic by notifying the Post about the gang rape allegation before it had any proof.
Asked today about Mr. de Blasio's handling of homelessness—which had steadily risen prior to Mr. de Blasio's tenure and has only gotten worse in the last two years—Mr. Cuomo was yet again critical.
"The homeless problem is. if anything, is getting worse. That's what everybody says. It's what the comptroller says, the Department of Investigation says, the top city official says," Mr. Cuomo said. "I know he's working very hard to get a handle on it."