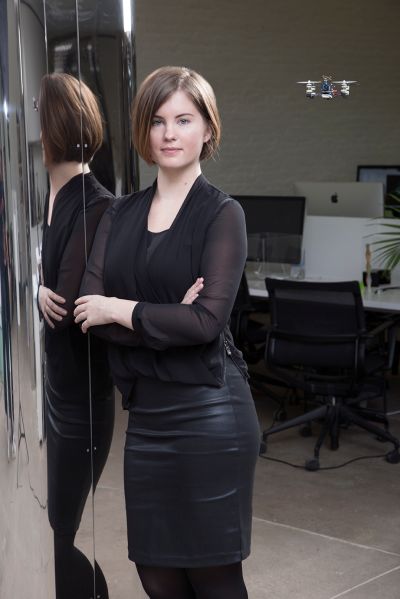 The latest in The Expanded Field, a series of talks with art world personalities.
To fans of Rembrandt's delicate touch, Schiele's enervating line or Rothko's immersive color, the Internet might not seem like the perfect tool for making art, but don't tell Lindsay Howard that. The New York-based curator took her interest in digital media and ran with it, becoming one of the few experts in the burgeoning realm of Postinternet Art. She's already curated digital art sales for a major auction house and helped turn young digital artists like Petra Cortright into art world stars. She even positioned movie star Shia LaBeouf as a new media artist that needs to be taken seriously—no small feat. We spoke to her (over the Internet, obviously) about the state of "net art," how digital art can work in a real-life gallery and her current research on "ex-boyfriends and gambling."
[youtube https://www.youtube.com/watch?v=oZMZc7q-WcY]
Internet Art is still so new to the art world that it feels a bit like the Wild West: Anyone can get in on it and many of the rules are still being written. Was this something that drew you to the medium?
I'm interested in net art specifically because of its accessibility. I like that it's available to anyone with an internet connection and that it can be viewed in one's daily space, in addition to a museum or a gallery. The intimacy of one's screen creates a powerful context for art, and it's moving to see artist interventions in what's become a space colonized for commercial interests. Along with this, there are many individuals who are developing best practices for archiving, collecting, and presenting net art. It's an ongoing, lively conversation and debate that's happening at institutions like Rhizome, The Whitney, and MoMA, and on message boards, listservs, and chatrooms across the web.
Clearly humans love the Internet. Some people are on it practically every waking hour. But why does Internet Art need to be in an art museum?
When I started curating net art in a physical gallery in 2010, it was because I wanted to leverage the credibility of the white cube, more to document the works and then put them back online. A 1:1 translation of installing a screen in a gallery wasn't going to work, so I had to break down the core of a concept and reimagine its form. At the time, Gene McHugh was writing his blog, Post-Internet, and Artie Vierkant was starting to make "Image Objects." There was a lot of interest in the relationship between digital images and their physical counterparts (some of which were possibly fictional.) The gallery offered an opportunity to experiment with the viewer's expectations of art, both online and offline.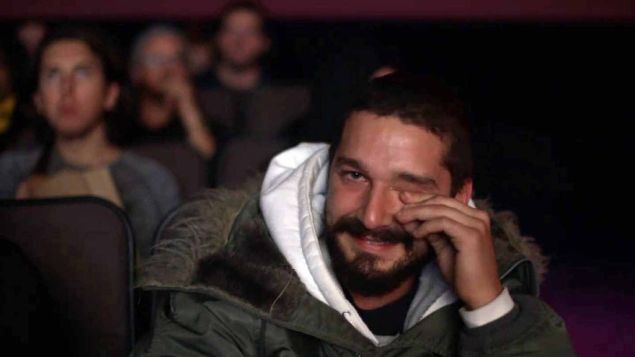 How do you define your role as curator? Especially in a realm that is easily accessible and without the social hierarchies of the traditional art world?
The curator's role is primarily that of a translator, and we're tasked with communicating the intentions of an artist to an audience. Traditionally, that meant writing academic texts for exhibition catalogues and wall labels, and such, but now it also means participating and speaking directly with audiences online. When I'm curating an artist, we work closely to develop and talk through all aspects of an exhibition, including everything from the initial concept to installation to social media strategy and partnerships.
Do you think that in terms of promotion, Digital Art actually has an advantage by being available online?
It's important for curators, regardless of their speciality, to work fluidly between physical and online platforms. I start considering the online component of any exhibition, even if it's in a physical gallery, from the earliest stages. I've learned through experience, as gallery director, curator, and viewer, that the majority of people will access the exhibition strictly through social media or other web-based mediums. Artists are certainly aware that that's the case, which is why we've seen an increase in exhibition trailers, Instagram takeovers, and single-serving art websites installed at site-specific URLs. I don't think that's a digital art-specific strategy, but more a reflection of our times.
In 2013 at Phillips Auction House in New York, you jumped a major hurdle in legitimizing Digital Art by organizing the first ever digital art sale at an auction house (followed by the second sale at Phillips in London the following year.) What do you think an elite platform like an auction house has done (or could still do) for Digital Art?
The auctions at Phillips were important because they brought recognition to the field, while also expanding the public's perception of it. I was mindful of the fact that most people would hear the term "digital art" and expect to walk into a room filled with TV monitors and computer terminals, but the definition of digital art is actually quite broad; it encompasses any work that uses the computer as a fundamental part of the creative process. I selected a diverse group of pieces that would set precedents for future sales, public or private, including an art website, a YouTube video, an animated GIF, a chandelier made out of CCTV cameras, custom software, an online performance, and hybrid works that bridged various forms.
Tell me a little about NewHive and what you've done for them?
Following the auctions, I knew that I wanted to continue advocating for online artworks, which is why I joined the multimedia platform NewHive as their first in-house curator. In the past year, our community has grown rapidly and we've commissioned more than thirty new pieces by artists such as Jacob Ciocci, Leah Schrager, Jonas Lund, Tara Sinn, Miles Peyton, and Erica Magrey. We also saw enormous success with #ALLMYMOVIES, a piece by LaBeouf, Rönkkö & Turner in which Shia LaBeouf watched all of his movies consecutively in reverse chronological order over the course of three days, 24 hours a day. A livestream from the Angelika Film Center played exclusively on NewHive. Art is moving toward a point where materiality is less of a requirement, and we can continue to develop language around the conceptual, aesthetic, and technical nature of these kinds of web-based works.
What would you say to the cynic that says art can only be about reality: things like tactility, three-dimensional space and "the artist's hand"? How can Internet Art speak to these purists?
The internet is as real as the artists who sit in front of their computers executing concepts on it. All of the information on the web is stored on physical servers, and relies on physical infrastructure to get from any one point to any other. It's not magic; "the cloud" is just someone else's computer. The tactility of the internet has become an important area of exploration for artists recently. Evan Roth received a Creative Capital grant to document fiber-optic internet cables using full spectrum video cameras, thermal flashlights and electronic voice phenomenon recorders, in an attempt to visualize and reconnect with the internet's physical nature. Last year at Art Basel Miami Beach, Trevor Paglen lead a small group of individuals on a scuba-diving expedition to the site of underwater telecom cables that have been tapped by the NSA. There used to be a much sharper contrast between IRL and "going online," but thanks to mobile technology, they've been rapidly bleeding together, and I believe the distinction will eventually dissolve completely.
Do you have a dream curating gig in mind for the seemingly limitless online realm? A digital biennial or digital museum show?
I would caution against thinking of the online space as a replica of the traditional art world. The online audience is different, it's much more vast and varied, and there's more visual competition. Net art is a tab among other tabs, which invites both artistic subversion and intervention. As a curator, I have many goals. When net artists are able to support themselves and produce their work without financial limitation, receive thoughtful criticism and acknowledgement, have their work recognized by academic journals, studied by students, and acquired by respected cultural institutions and collectors, then I will feel I've really accomplished something.
Can you tell us a little about what you're working on now?
My next research project will be called Temporary Highs. It's an investigation into the ways in which the internet enables a constant pursuit of highs and lows and will study everything from social media use to online shopping habits. I started with a long list of temporary highs—drugs, auction prices, orgasms, ex-boyfriends, likes, faves, retweets, sugar, alcohol, money, credit cards, workaholism, massages, manicures, gambling, sports, and beauty—and have been delving into each one more deeply. I'm looking at the scientific research around what happens to the brain when it's experiencing highs, and how the structure of the internet encourages reward seeking behavior in a nonstop cycle of compulsive sharing and consumption. I'm writing about temporary highs from a personal perspective, speaking with experts in the fields of neuroscience, psychology, and sociology, and closely observing how artists are creating and adapting work for these conditions. This is a long-term, ongoing research project, however I anticipate at least certain aspects of it will be realized as a group exhibition within the next year.