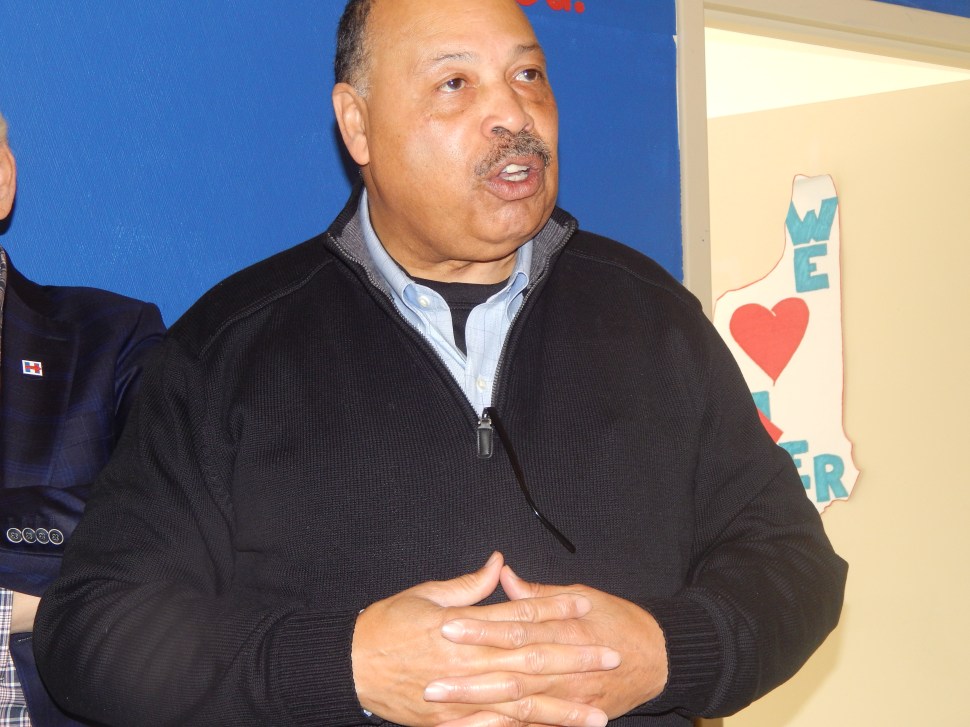 Weathering a whopping 22-point loss by Hillary Clinton in New Hampshire last night, New Jersey Democratic State Committee Chairman John Currie trained his sites on Gov. Chris Christie, who's limping home after a sixth place finish in New Hampshire.
Currie complimented Republican primary voters for rejecting Christie, who's spent most of the past year out of New Jersey on the campaign trail.
"New Jersey appreciates Iowa and New Hampshire primary voters rejecting Chris Christie's policy failures, scandals, and misleading rhetoric.He has no business being promoted to the presidency after what he's done to New Jersey," said Currie. "It's time for him to grab a mop and attend to the countless messes he created and then avoided for so long. Better yet, he should do what a majority of New Jersey wants him to do: resign."
There was no official word yet about what Christie intends to do, but his friends in the GOP establishment suspect he will formally abort prior to Saturday.
The chairman said that while Christie's presidential campaign finally appears to be over, "his legacy of scandal and mismanagement remain, along with countless lingering policy failures," including the state's credit downgrade a record nine times during Christie's tenure.