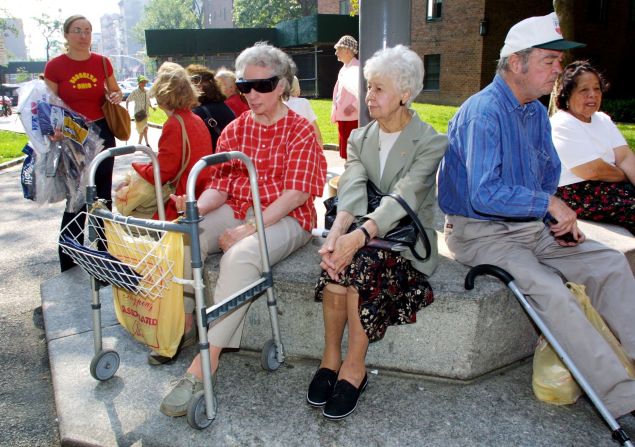 Mayor Bill de Blasio's administration today made its case for a portion of his housing plan that would waive parking requirements for low-cost housing complexes for the elderly to encourage developers to build more units.
After a fiery round of hearings yesterday on Mr. de Blasio's sweeping plans to rezone the city, the mayor's top housing officials sought today to convince the Council to back his "Zoning for Quality and Affordability" plan. The plan would relieve existing subsidized senior housing units of their burden to maintain parking lots, and encourage them to build new buildings on the space, which they argued would yield 2,000 assisted living units.
The plan would also eliminate the requirement that new senior buildings create new parking, or slash the car accommodation obligation by 90 percent, depending on whether the facility is in a "transit zone"—that is, an area where relatively few residents drive.
"The city must make our dollars for senior housing produce as many homes as possible by reducing the barriers to affordable senior housing our outdated zoning resolution imposes," Vicki Been, commissioner of the Department of Housing Preservation and Development, said.
Ms. Been, joined by Director of City Planning Carl Weisbrod, noted that each parking spot at a senior development consumes $50,000 in precious city financial aid. With Council chambers full of people in red AARP shirts, the urban planners also pointed to projections that the 65-and-up population of the city would swell by more than 40 percent over the next 25 years.
To increase the stock of subsidized elder housing, ZQA would also loosen height restrictions to allow for an additional one or two floors of low-income senior housing in higher-density areas of the city. This component did not go over well with Public Advocate Letitia James, who acts as the presiding officer of the Council—and who deliberately had the Brooklyn district she represented down-zoned during her time as a councilwoman to contain accelerating development.
"It was thoughtful community planning. What do I say to my former constituents?" she demanded.
Representatives of flood-prone waterfront districts also raised concerns about straining streets, sewers, subway lines and hospitals.
"First, repair our infrastructure, and then we can talk about development," insisted Brooklyn Councilman Chaim Deutsch.
Several council members also pushed back on the administration's decision to call their home district a "transit zone," given the lack of quality public transportation options. Ms. Been and Mr. Weisbrod confessed it was a misnomer.
"It's not so much a transit zone as an area where we know that the incidence of car ownership for people who qualify for senior affordable housing, and affordable housing, is very, very low," Mr. Weisbrod.
But Ms. Been fiercely rejected the arguments against immediate zoning action to increase senior housing, pointing out that the city has 200,000 elderly persons sitting on a seven-year waiting list for a subsidized unit.
"That's probably longer than they're going to be alive," she said. "It is taking forever, it is costing a lot and as a result, hundreds of thousands of seniors are not able to live their last years in the dignity that they give us."
Speaking to reporters afterward, the HPD commissioner indicated she was willing and even planning to compromise on elements of the ZQA proposal.
"We get all kinds of good ideas from listening to them. We already have made changes based on what they say, and we'll make more changes. That's just the nature of the process," she said.